I love creating free content full of tips for my readers, you. I don't accept paid sponsorships, my opinion is my own, but if you find my recommendations helpful and you end up buying something you like through one of my links, I could earn a commission at no extra cost to you.
Learn more
If you've ever needed to replace your or install new hardwood floors in your living room, dining room or, your lobby, anywhere at all, there is no better tool to use than the flooring nailer. Whether you're replacing your floors to impress the realtor to better your chances of selling your house at a higher price or you're simply replacing it cause the old one looks a little bit too rugged – you'd be needing a flooring nailer.
Installing your hardwood floor isn't the easiest task, but with the right flooring nailer, you'd get the job done less painstakingly and more accurately. Knowing how to use a flooring nailer is important if you're trying to cut costs and add one more project to your portfolio.
Well, let's cut to the chase and get to know how to use a flooring nailer like a pro!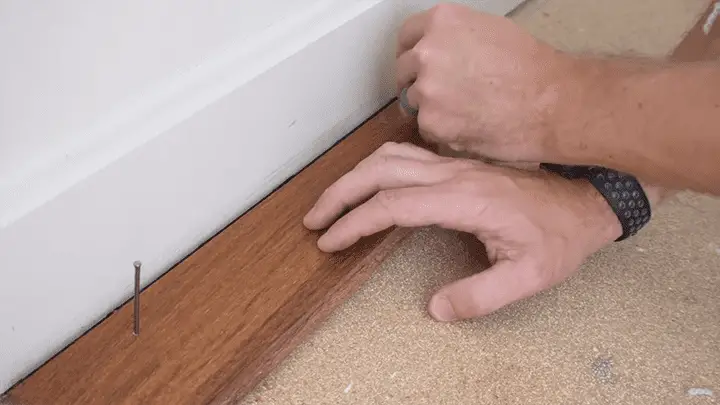 How to Use a Hardwood Flooring Nailer
Using a hardwood flooring nailer isn't rocket science, might take a while to stick, but you'd get a hang of it with these quick and easy steps;
Step 1: Choose the right adapter size
The first thing to do before replacing or installing your hardwood floor is figuring out the thickness of your hardwood floor. Using a tape measure is the best way to measure the thickness of your hardwood floor accurately. With the appropriate measurement, you get to select the right adapter plate size and cleat for the job.
Once you've selected the right adapter size, attach it to your flooring nailer (these are great!) and load your magazine with the right strip of cleats to prevent damages.
Step 2:  Connect your flooring nailer to an air compressor
Carefully connect your flooring nailer to an air compressor using the compression fittings provided on the air hose. Make sure your connections are secure and tight to prevent unattachment – this prevents accidents and makes your air compressor safe for use.
Step 3: Set air pressure on the compressor
Don't panic! You don't need to do any calculations or call a professional to help out. Your flooring nailer comes with a manual that gives all the necessary information needed for the right PSI settings. After reading the manual and following its instructions, adjust the pressure gauge on your compressor.
Step 4: Put your nailer to use
Before putting your flooring nailer to use, you'll need to use a hammer and finish nails to carefully install the first trip of your hardwood floor on the wall. You don't get to use your nailer immediately – you first get to use your flooring nailer when loading the second row of nails, usually placed near the tongue side of the flooring nailer. To successfully carry this step out, you'd need to place the adapter foot of your flooring nailer directly against the tongue.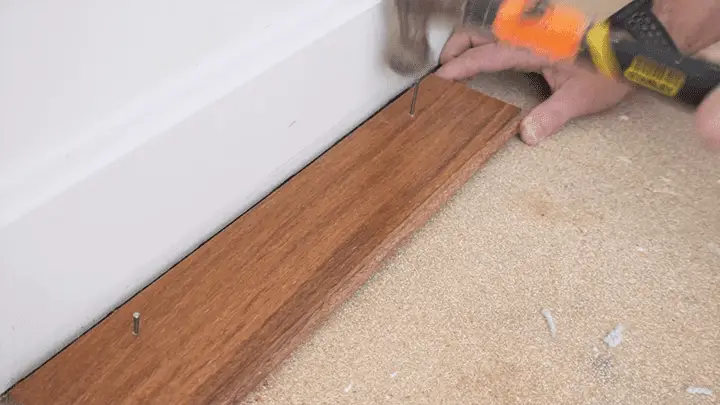 Now, you get to use your flooring nailer. All you have to do is locate the actuator (usually placed on top of a flooring nailer) and strike with a rubber mallet – this will drive the cleat into your hardwood floor smoothly, at a 45-degree angle to avoid damaging the tongue side of your flooring.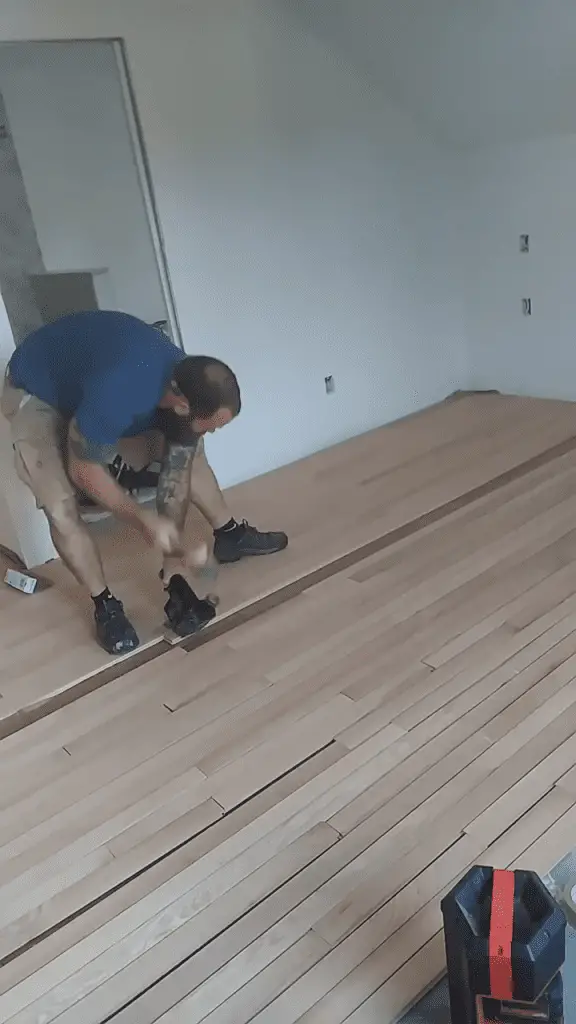 How to Use a Bostitch flooring nailer
The Bostitch flooring nailer is one of the best flooring nailers in-store today, with lots of mind-blowing features and positive reviews to match. Purchasing one of these makes installing hardwood flooring easy and more comfortable. Here's how to use a Bostitch Flooring Nailer;
Step 1: Load your magazine
Loading your Bostitch flooring nailer is quite easy, there's a cutout on it, and all you have to do is drop your nail in it.
Step 2: Pull up the clasp mechanism
Pull up the clasp mechanism to make sure the nail fits in properly and let go. Remember to exert little force while pulling it up, it isn't stiff but requires a little bit of energy to pull up. To unload your nails, lift the smaller button and tilt your tool downwards and watch the nails slide out.
Step 3: Attach the right adapter size
Attach the right adapter size to the bottom of your flooring nailer. The size to be attached depends on the thickness of your flooring material, so you'll need to measure that with a tape measure to get the right adapter size to use.
Undo the Allen screws or whatever screw you find there and place your adapter carefully and secure firmly by fastening your screw back in.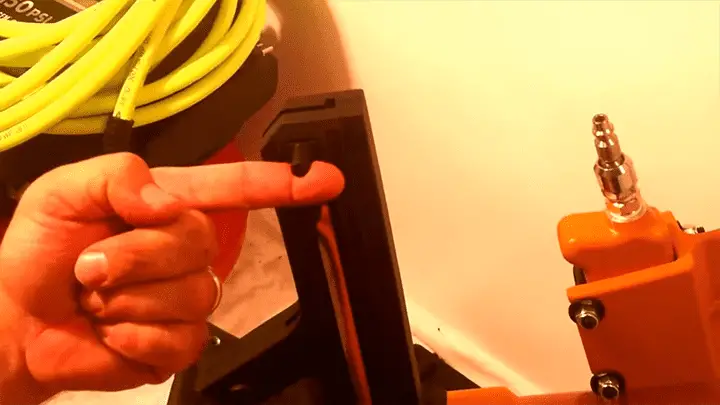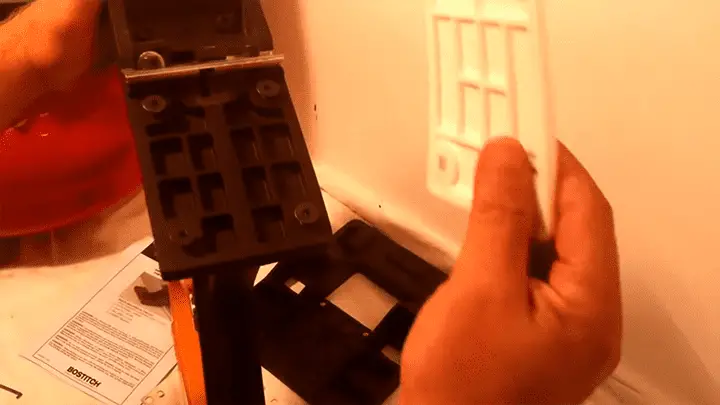 Step 4: Connect your Bostitch flooring nailer to an air compressor
Connect your flooring nailer to the air compressor and make sure all connections are tight. The air compressor helps increase the impact of the rubber mallet to drive your nail in more accurately.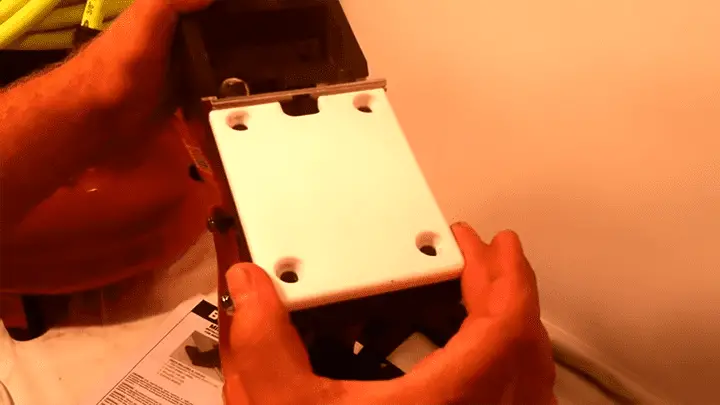 Step 5: Nail your floor
Place your adapter foot of your flooring nailer against the tongue and hit the compression switch with your hammer to drive the nails right in.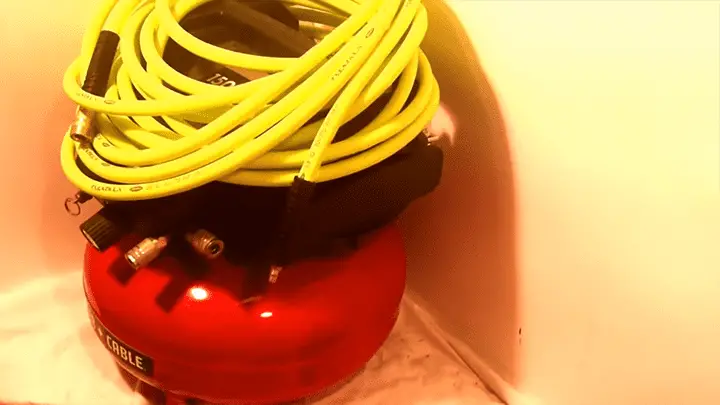 You could also use a flooring kit that makes moving your tool along the edge smooth and easy.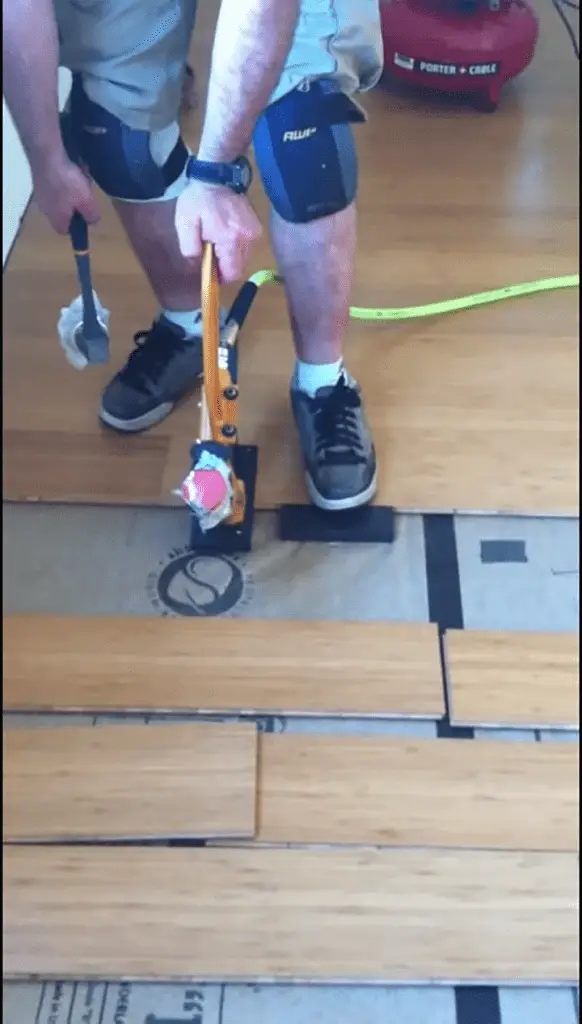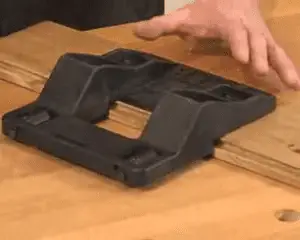 Conclusion
Replacing old flooring material or installing a new one doesn't have to be stressful and annoying. Taking it one step after the other makes it a lot easier to do. If things get too tough or out of hand, do not be too shy to call for help.
Always remember to keep the area clean and free from explosives. Wear heavy-duty hand gloves, dust masks and, boots for full protection. Whatever you do, be sure to use your flooring nailer appropriately and try not to go against the user manual. Don't forget to have a little fun while at it and avoid distractions. Good luck!
I'm Joost Nusselder, the founder of Tools Doctor, content marketer, and dad. I love trying out new equipment, and together with my team I've been creating in-depth blog articles since 2016 to help loyal readers with tools & crafting tips.