I love creating free content full of tips for my readers, you. I don't accept paid sponsorships, my opinion is my own, but if you find my recommendations helpful and you end up buying something you like through one of my links, I could earn a commission at no extra cost to you.
Learn more
Whiteboards have consumed the trend of the chalkboard. There's a prevalent popular myth among academics that chalkboard and chalk can boost creativity. It's the affinity for the combination of friction and smoothness that these offers.
It's proper to say that it has become something of a vintage commodity. For those of you who are a fan of vintage, chalkboard paint is a great commodity that can bring chalkboard to life anywhere you want. It's only the best chalkboard paint that brings that odor-free glow, smoothness.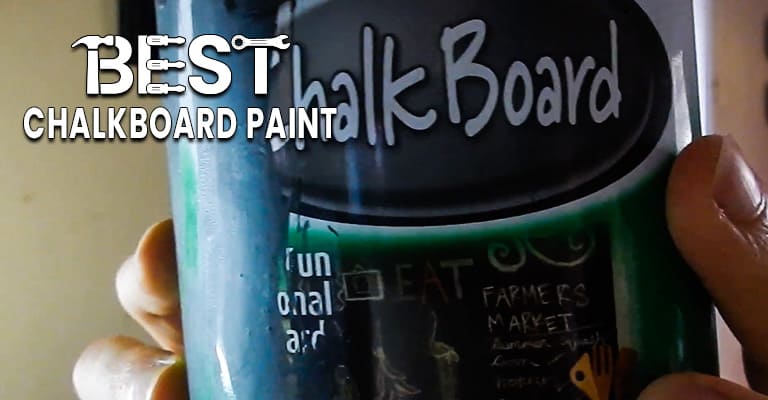 Chalkboard Paint buying guide
There are several companies and manufacturers providing chalkboard paint containing different characteristics. The performance, quality, and features attract consumers to choose the best one. But what to check before buying the product? Here we are providing you a buying guide to find out your desired product.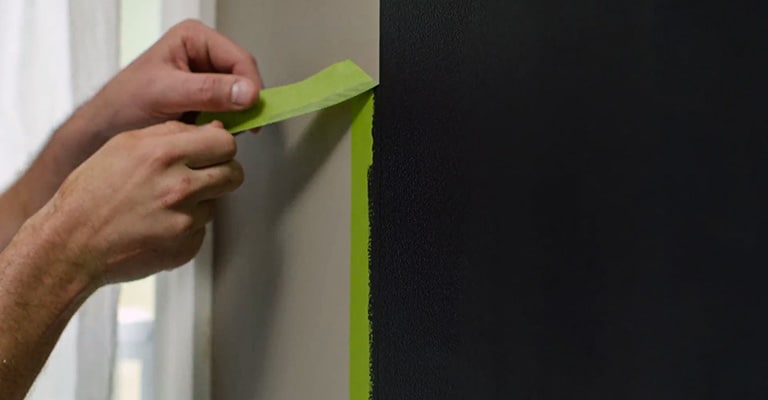 Capacity
The capacity of the jar of the paint is the primary feature of chalkboard paint. Though the capacity mostly depends on the price you are willing to pay, yet in some cases, the can is too small to cover the required surface. Besides the size of the opening end of the jar matters too. Some companies produce a jar which has a wide-open lid and that saves some of your paints.
Colors
Though when we make a chalkboard, people prefer the color black on the basis of popularity but some manufacturers produce some other classic colors too along with some fun colors. The black color is preferable because any kind of chalk stick can be used and seen from distance.
Green chalkboards are proven to be better for eyesight along with some other psychological reasons. So, many are preferring it for educational uses. The other classic colors like blue, clear, etc. are preferable for decoration uses.
Material Compatibility
Not all the paints are compatible with all materials. But most of the paints are compatible with surfaces made of common materials like wood, glass, brick wall, plaster, metal, etc. Some manufacturers have suggested that we use the paint only on the inside. So this is a complication for the users. So you should consider it before buying it.
Drying time
Drying time matters considering the quality of the paints. Some paints dry quickly and are hard and porous which makes the board suitable for the chalks. The rule of thumb is: the lesser the drying time the better it is.
Drying time may be classified into two periods. Top class chalkboard paints take about 15 minutes to produce the first thick layer. Note that this is not a stable condition at all. The whole process completes taking about 24 hours for the best of the products.
Cleaning Up the Surface
Some consumers have filed complaints that the chalks that are used in the chalkboard do not clean off easily and look a little tacky and the consumers decide to remove the chalkboard from the surface. So that should be in your consideration.
Conditioning The Chalkboard
Some chalkboard paint is manufactured in such a way that you need conditioning before using it. You have to paint your surface according to the user manual. Then let it dry and be a hard porous surface. Then take chalk and rub the surface using the chalk. This will help you have a nice and smooth and clean surface whenever you clean off the paint and the chalk will be removable easily.
Number of Coatings/Layers
The number of coatings required depends on the quality of the paint too. Some of the paint requires a pretty good number of coatings yet fails to give a writable surface. If you are working on the woods then one or two layers are enough, but the same thing will not happen with other materials.
This is quite related to the material you are using to absorb the paint. Usually, the rule goes that, more the purity the material itself, the better board it will eventually turn out to be. It's because the paint produces the porosity on getting dry and if the material helps it beforehand, the rhythm makes a better song.
Best Chalkboard Paint reviewed
Out there on the market, you will be lost looking for suitable paint to complete your task. But do not worry. We have arranged a pretty shortlist of the chalkboard paints considering the performance, features, quality, brand, popularity, reviews from users and so on to make this simpler for you to find the appropriate paint. Let's check it out!
1. Rust-Oleum Chalkboard Paint
Highlights
This imported paint will help you to turn any kind of surface into a chalkboard. You can apply this Rust-Oleum product to wood, brick masonry, metal, plaster, drywall, glass, concrete, and a fine chalkboard will be formed. But the manufacturer has proposed you to use it on wood, metal, plaster, paper-board & hardboard only.
This can be a good choice as the quality of the product is pretty high considering the thickness of the paint. Though the manufacturer has provided a product with superior hardness due to the use of the hard pigment. But it can easily be cleaned up with the help of soap and water. You will find three different color options for this paint, such as Clear, Black & Classical green.
The Rust-Oleum has produced you a product that is scratch-free when the paint turns into a chalkboard. The manufacturer suggests you use it only on the indoor side. Because the paint may not withstand all the rain, sun, dust and frosts.
Challenges
The manufacturer has suggested you use this on indoor only. Besides the chalks that are used in the chalkboard, sometimes it is pretty hard to clean off. The paint is pretty thick so this can be an issue for you. Sometimes the user has found it hard to apply.
2. FolkArt Chalkboard Paint
Highlights
Painting with the FolkArt Chalkboard Paint can be done easily with a simple brush as the thickness is better than the previous one. The paint is water-based and non-toxic which makes this appealing for the consumers.
The best part of this paint is you can choose the color of your paint among a lot of choices. Besides, there are a lot of fun colors suitable for kids and for their playroom or any kids' party to be arranged with decoration. You can use it in woods or on metals. So, this can be used in your furniture too which will give you a ravishing look.
For most paints out there on market, you have to use an extra vessel to put the paint and work with it, but not with FolkArt Chalkboard Paint. The convenient 8-ounce wide mouth helps you to paint you straight from the container. This can be a pretty good advantage for the users.
Challenges
With all those advantages, this product manufactured by PLAID has some drawbacks too. The surface that is painted by this product, does not seem to be hard enough for using chalks. Besides chalks need to be conditioning for this paint. The chalkboard does not hold the chalks like the other paints out there on the market.
3. DIY Shop Chalkboard Paint
Highlights
If you are planning on having a changeable sign board for your shop or any funny messages written on a board, then DIY Chalkboard Paint can be a pretty good option for you. You just have to paint the surface and let it dry for some time and then you can use it for any changeable signs and messages.
It can be applied to any kind of surface such as walls, doors, paper, wood and so on. Any kind of surface made of any kind of common materials is suitable for turning into a chalkboard by this paint. So this can be a pretty good option for you if you own a shop that needs a changeable sign regularly.
You will find this paint as a pretty decent one at this range of price. It can satisfy you with the thickness that the paint owns. You may need to have less coating with the paint comparing to the other paints yet have a nice surface to fulfill your task.
Challenges
If you are planning to use this paint on the wood we would suggest you have a second thought. Though the painting is easy but using it as a chalkboard in a plank of wood you may face complications there. The chalk does not seem to be erased easily on wood. Besides the paint takes 48-hours to dry.
4. Krylon K05223000 Chalkboard Paint
Highlights
This easily applicable paint is pretty thin comparing to other chalkboard paints. Though the manufacturer claims it to be neither too thin or too thick, the thickness is preferable to the users. But it forms a pretty impenetrable surface within more or less 15 minutes which draws the attention of the buyer and gives a long-lasting surface.
But you have to leave it for around 24 hours before using it as a chalkboard and let the paint dry. The benefit of the paint is, it does not peel or chip and you will find pretty variations in colors such as green, clear & blue. You can use it on common materials like wood, brick wall, ceramic, metal, plastic, etc.
The Krylon chalkboard paint has reached the top of the market due to its high efficiency and performance. It has introduced us to a new feature with an aerosol spray body. You can now use it to paint like an aerosol spray. This is quite advantageous for the users as they want something a little handy. But they have got the quart can too.
Challenges
The manufacturer has suggested to use it only in the indoor. Because the paint is not suitable for outdoor use due to rain, sun, frost, etc. This limits the use of the product. Besides, some users have claimed that it is hard to erase the chalk from the chalkboard.
5. Chalkboard Blackboard Paint – Black 8.5oz – Brush
Highlights
Rainbow Chalk Markers Ltd. has manufactured a safe & non-toxic chalkboard paint that can be applied to any kind of known surfaces, but mostly wood, plaster, brick wall, plastic, metal, etc. Usually, the chalkboard is used to show some signs or any kind of funny messages for your shops. But this chalkboard paint can help you decorate your house & bedrooms too.
As the paint always gives you a black and non-reflective surface, any kind of colorful chalks can be used and will still look ravishing. The chalk sticks always need a porous surface to draw something and the Rainbow Chalk Markers Ltd. Has produced such a paint which gives you a porous surface.
Along with being safe and non-toxic, the chalkboard paint is non-flammable too. Unlike some other paints, this paint allows you to paint not only the inside but also outside. You can use any brush or roller to paint and you will have a nice touch dry surface in 15 minutes. But you have to wait for some time to have a hard surface to use as a chalkboard.
Challenges
There are two versions of the paint can. One is 1 liter and the other is 250ml can. So if you need a pretty large surface to cover, I will suggest you buy the 1 liter can. Cause the 250ml can not cover all the surfaces.
6. Chalkboard Paint kit – Quality Chalkboard Paint Black
Highlights
The Kedudes product has something new to introduce to us, they have 3 free foam brush with the package along with one jar(8oz) black paint. The water-based paint is said to be non-toxic and safe. The paint can be used on most of the known surfaces such as metal, wood, plastic, plaster, etc.
To make a pretty decent surface for the chalks, the surface needs to have a porosity that can be produced by this chalkboard paint. After having some coats you have to wait a bit to have a hard, smooth, nice surface to paint on it. The paint can turn any interior or exterior surface into a chalkboard along with your furniture and partition walls.
The color palette contains the most common colors for your chalkboards along with some fun colors for your kids. You can arrange a kids' party that is decorated with this paint and fun board for your kids to write and learn things. You can use it in your kitchen to have a changeable menu board or a signboard for your shops.
Challenges
Sometimes the chalks are not too easy to remove and so that the board looks a little decrepit. Some of the users have found the chalks peeling off from the surface even after having three layers. This can be trouble for the customers.
7. FolkArt Multi-Surface Chalkboard Paint
Highlights
This water-based paint is made in the USA which is said to be safe and non-toxic. You can use it on most of the surfaces made of the most common materials such as glass, ceramic, metal, wood, plaster, etc. The Folkart Multi-Surface Chalkboard paint comes with a wide-opened jar that helps you to paint the surface directly from the jar.
You will find various colors while buying this paint. It has got the classic colors like Green & Black and some fun colors for kids such as pink etc. Though the characteristics of the paint suggest us to use it for business purposes or in the industries. But if we want to use it at our house, it is suitable for that task too.
You can use it for your art projects, decorations, furniture, interior, and exterior designs partition walls and so on. Besides you can use it for your shops to have a menu chart or price chart. To make a signboard containing funny messages this paint is preferable.
Challenges
Talking about the disadvantages, not all kinds of chalks can be used in the chalkboard painted by this paint. The chalks sometimes need conditioning before using. Some consumers have complained that the surface is not hard enough after applying, considering the other paints.
Frequently Asked Question
Take a look at the best chalkboard paints—you'll surely find one among them to suit your particular needs.
How many coats of chalkboard paint should you use?
two coats
When it's time to apply, you'll need at least two coats.
The more coats, the smoother this will appear, so have enough paint for a minimum of two coats. Some people have said they needed to use four, but, again, it depends on the surface you're covering and the brand you're working with.
How do I get a smooth finish with chalkboard paint?
Do you need to seal chalkboard paint?
There are a couple of reasons why you might want to seal a chalkboard. The first reason is to seal a porous surface (such as a painted chalkboard) so that you can easily erase your liquid chalk markers. … A single coat should do if you are sealing over top of your chalk markers so they can't be erased.
Can I use chalkboard markers on chalkboard paint?
+ Chalk markers only work with non-porous surfaces such as glass, metal, porcelain chalkboards, slate chalkboards, or any other sealed surfaces. … Some examples are chalkboard-painted MDF boards or chalkboard painted walls. + Always do a spot test before using the markers on the entire surface.
Is it better to brush or roll chalkboard paint?
When applying the chalkboard paint, you want to start in the middle of the surface you are painting, and work outward. Use a roller for large areas, and brushes for smaller areas. Maintain a consistent stroke, overlap all brush marks, and clean up any drips as they occur to ensure a smooth finish.
Should I sand between coats of chalkboard paint?
It's important to sand between coats because this will give you the smoothest results and it gives a little tooth for the next layer to adhere to. You'll need at least two coats of chalkboard paint.
Is it hard to paint over chalkboard paint?
The paint creates a hard, scratch-resistant surface, says Stephanie Radek, of Rust-O-Leum. … To paint over the chalkboard paint, Radek recommends using 180-grit sandpaper to lightly sand the surface, then washing the area with soap and water to clean the surface. Once the surface is dry, apply a latex primer.
What happens if you don't seal chalk paint?
What happens if you don't wax chalk paint? … Painting your furniture can take a long time, particularly if you have to wait a few hours between coats to allow the paint to dry. It would be frustrating for this hard work to be undone because you didn't spend time waxing the furniture!
Is chalkboard paint washable?
Once chalkboard paint has been applied to a surface, the surface can be used just like a chalkboard – erasable, washable and durable – although it may require periodic touch-ups, according to the website wisegeek. … It's often more expensive to buy than regular paint.
How do you write on chalkboard paint?
What is the difference between chalkboard paint and chalk paint?
Something I get asked ALL the time is – what's the difference between Chalk Paint and Chalkboard Paint? In a nutshell, chalk paint is used to paint furniture, chalkboard paint is used to create an actual chalkboard. … The term strictly refers to the fact that the paint dries to a "chalky" ultra-matte finish.
Can you put polyurethane over chalkboard paint?
Chalk Paint Sealer FAQ
Yes, you can use polyurethane over chalk paint. Poly is very durable, inexpensive and watertight. However, it can be tricky to get a smooth finish and it can yellow over time.
How do you get chalk marker off chalkboard paint?
Q: How many coatings/layers are needed?
Ans: It depends on the types of surfaces that you are working with. If you are working with wood, sometimes even one coating is enough. But with other materials, there are several coatings required. Besides, it depends on the chalkboard paint you are using too.
Q; While coating, what kind of brush I can use?
Ans: You can use any kind of brush considering the type of painting. You can even work with a roller if you want.
Q: Can I paint my wall again when the previous layer is faded?
Ans: Yes, of course. You will not have to remove the previous paint before repainting.
Q: Is the primer needed?
Ans: Not always. Primer is more or less like a wood filler. If you have a smooth clean surface with no cracks, you won't need a primer. But if the wall has cracks or any other kind of faults then you have to sand your wall surface and make it flat, then prime it with your primer.
Q: What kind of chalk will we use?
Ans: You can use both liquid and regular chalk with most of the paints. But you may find complications with some of them. Read the user manual which is provided with the paint can and learn if your paint is compatible with your chalks.
Q: How much thick the paint is?
Ans: The paint is pretty thick though it differs from paint to paint and mostly depends on the thickness. You may match the thickness with the thickness of tar.
Conclusion
You don't need to be an expert to choose the best chalkboard paint from that lot of options in the market. Follow the buying guide and the product review, you will have a pretty good idea about the chalkboard paints, its features, the advantages, and the disadvantages. Don't let the seller fool you, choose it yourself.
As for our recommendation, if you are looking for the best value product, you should go for Rust-Oleum Chalkboard Paint as it has proved itself to be a budget paint. Besides you can use it on almost all kinds of walls and surfaces. Quality and efficiency are pretty good for this paint. Now, if you want something for crafting for your kids' project or fun use, then FolkArt Chalkboard Paint is a pretty good option for you.
But for overall ratings, we will recommend you Krylon K05223000 Chalkboard Paint as it is a multi-purpose and versatile paint comparing to others. The aerosol spray body has been pretty attractive to the consumers. So don't waste your time, go out and grab the best paint you need.
I'm Joost Nusselder, the founder of Tools Doctor, content marketer, and dad. I love trying out new equipment, and together with my team I've been creating in-depth blog articles since 2016 to help loyal readers with tools & crafting tips.