I love creating free content full of tips for my readers, you. I don't accept paid sponsorships, my opinion is my own, but if you find my recommendations helpful and you end up buying something you like through one of my links, I could earn a commission at no extra cost to you.
Learn more
Some people can get really obsessed when looking for the best low angle jack plane. How do you know which hand plane will give you the best value? If you ask any woodworkers, they will always say that Stanley No.62 is the most economical jack plane for the price.
However, there are others out there that can also give you some amazing value. However, in this article, we are going to show how the rest of the competitors stack up with the all-time best seller jack plane?
Now, if you don't want to waste any more time, I would suggest you go with our top pick. If you got some time to spare, check out how the best low angle jack plane, aka the Stanley 12-137 No.62 stack up against the competition.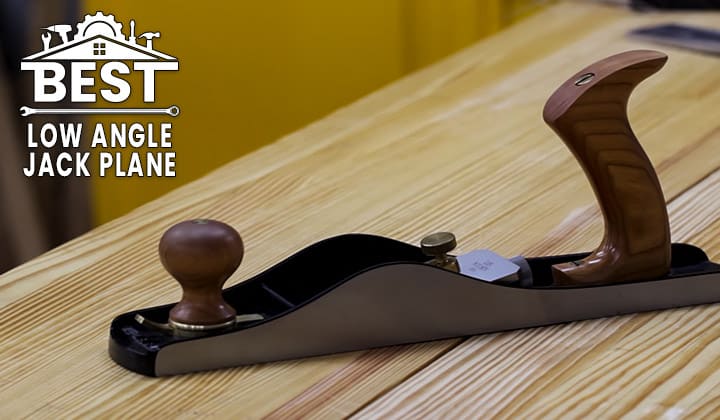 On a side note, if you want to get the most out of a low angle jack plane, make sure to keep multiple blades that are honed to different angles. This will allow you to work on a variety of tasks with just one plane.
Best Low Angle Jack Plane Review
If you are looking for some amazing woodworking planes, here is a short recommendation list for you.
Stanley 12-137 No.62 Low Angle Jack Plane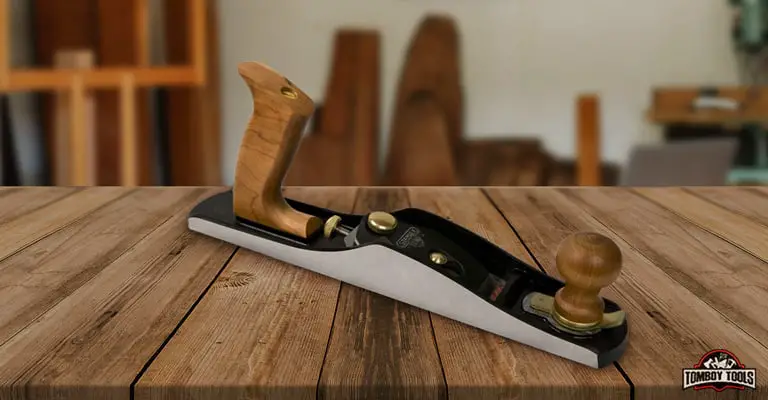 Day by day, the demand for high-quality jack planes with great accuracy is increasing. The Stanley 13-137 No. 62 is such an iconic product. This low angle jack plane is one of the best and versatile jack planes in the market. It's widely used since 1870. Can you imagine? It has been 150 years since they're giving service.
The durability of this plane is long tested. This Stanley is also known as the Sweetheart. No other planes are known as much as this in the market. This plane has been a favorite of home craftsmen, carpenters, and others alike. Today's No. 62 plane is not the same as the one of 100 years ago. This one is the combination of traditional design and new features.
In this plane, the manufacturer used frog cast and base for more accuracy. Handle and knob made from cherry wood give it a luxurious look and comfort to the user. Adjustment of solid brass enables it to provide smooth operation. The mouth is fitted well calculated to cope with different types of wood.
The whole body is made of iron to give it weight. Sufficient weight is very crucial for a jack plane to provide excellent output. This one is 6.36 pounds. This popular craftsman assistant used to be in the top 3 in the renowned online stores.
Pros
Classic look with metal and wood combination
Durable and time tested
User friendly with the best design
Adjustment system for easiness
Cons
It may not be compatible with massive works but okay for a fair amount of work.
Bench Plane No. 5 – Iron Jack Plane
Here comes the top seller No. 5 model, which is named as bench plane or jack plane. Unique design and versatile features made it a handy assistant to the carpenters, craftsmen, and others like them. The handle and knob of this 14-inch-long plane are made of well finished, polished, and smooth natural wood. That handle gives it a shiny look with ease.
Two blades are included in this plane. One is pre-mounted, and another one is spare. Those blades are made from high carbon steel with 2-inch thickness. They're hardened and tempered in a proper way so that they can hold sharpness like a razor and finish smooth operation even on hardest woods.
Don't be a fool to lose your finger to test the sharpness of the pre-installed blade. Use something else. The blade is 2-inch wide, and it's made durable and precise by tempered steel. The best part of this plane is the wedge control knob. It's the best in the market. Both the blades are easily replaceable and can be opened frequently. They can be sharpened easily.
This steel made tool weighs 5.76 pounds, which is needed for it to work and gain perfection. As steel made, the plane should be stored away from the damp place with a rust-resistant paper wrapped on it.
Pros
Steel made and weighs 5.76 pounds
Dual blade function
Real natural wood made knob and handle with a glossy finish
Carbon steel made 2-inch thick blade
Adjustable knob for user flexibility
Cons
As steel made rust can attack if you're unconscious about storing
WoodRiver #5-1/2 Jack Plane
WoodRiver is the brand known for its high achiever tools. We're going to talk about the 5-1/2 model of them. This is a desired tool of the craftsmen and carpenters. Ductile iron body, thick sharp blades, and the perfect combination of all components made this tool a high achiever than others. As a metal body, beware of rust and storing place.
The most desired feature that is included in it is the Bedrock-style frog adjustment mechanism of Stanley. This thing is done by adding an accurately milled ramp that anchors the blade to the sole. That also reduces the chatter made by the friction of wood and metal and ensures super smooth cutting. The frog is easily adjustable without removing the blade.
The frog allows us to close the plane's mouth quickly in time of working with highly figured woods. Soles and sides of the plane are flat, square, and well finished. Made by America's leading wood and woodcraft supplier Woodcraft. This plane perfectly weighs 7.58 pounds. The handle and knob are made of real wood and well-polished.
This plane is easily customizable. Customization is the best facility of this plane, in my opinion. If you don't like any part of this, you can change that. Even tools of other brands can be easily fitted. The blade can be brought out and sharpened or replaced easily.
Pros
The bedrock-style frog adjustment mechanism
the perfect combination of ductile iron body and thick sharp blades
Weight of 7.58 pounds
Classy look
Cons
Curved chip breaker may be found uneasy to some folks but can be changed.
Taytools 469607 Number 62 Low Angle Jack Plane
Taylor tool works is new yet giving the right quality products in the market. 468280 is the low angle jack plane model of them. This is the perfect tool for flattening, joining, and making smooth boards. Discerning woodworkers and cabinet makers love it more. Be careful to keep it away from dump place for storage purposes.
The mighty tool is made from stress-relieved ductile cast iron, which is nearly indestructible. Ductile cast iron is the combination of iron and steel. This combination makes it more robust than other metal type materials. To reduce chattering from friction, sufficient mass is essential. This tool has that amount of weight. This ideally 14-inch long plane weighs 5.71 pounds.
The blade is also hardened from general and tempered to 60-65 HRC. The super thick blade is 2-inch wide, which is very useful to reduce chattering. The blade is well adjusted. It's adjusted through a solid brass rear adjustment knob. The mouth opening can also be easily adjusted according to work type.
Pros
Made from indestructible ductile cast iron
60-65 HRC and 25-degree sharp
A 2-inch wide super thick blade
Every part can be customized and easy to change
Wood made burnished knob
Cons
May not take the load of over duty. Suitable for a fair amount of works.
Bench Dog Tools No. 62 Low Angle Jack Plane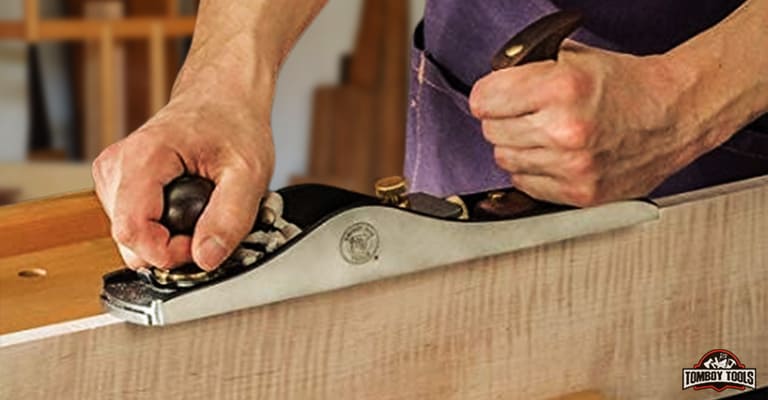 Last but not least low angle jack plane in our list is from Bench dog. This excellent tool is also very new in the market. It is doing very well with its gorgeous look and smooth operation. This one is one of the most versatile planes in the market. Looks beautiful but can cut your finger if you put your finger to test its sharpness.
This one is also standard in size as the other no. 62 jack planes in the market. Its mouth is easily adjustable, which can make rough surfaces super smooth. The 25-degree blade can make up to 37-degree effective angle. The low attack angle helps to slice via difficult grain. The blade is also incredibly thick for chatter-free smooth operation.
This one is such a pleasurable machine to use, made from quality materials like ductile cast iron and brass, which has made it almost indestructible. Precise machining and solid construction took it to the par for users. Mass, material, and blade are combined perfectly to give you chatter free operations.
One more exciting feature of it is the tote and knob are made from solid Sapele. That makes it durable enough and gives an elegant look. The company provides a certificate of inspection, sock, and a case with each plane.
Pros
Standard size
Adjustable mouth
Combination of precise machining, quality materials, and solid construction
Thick and sharp blade made from hardened carbon steel
Easy to handle
Cons
Have to be stored away from dump place.
Tips For Beginner Woodworkers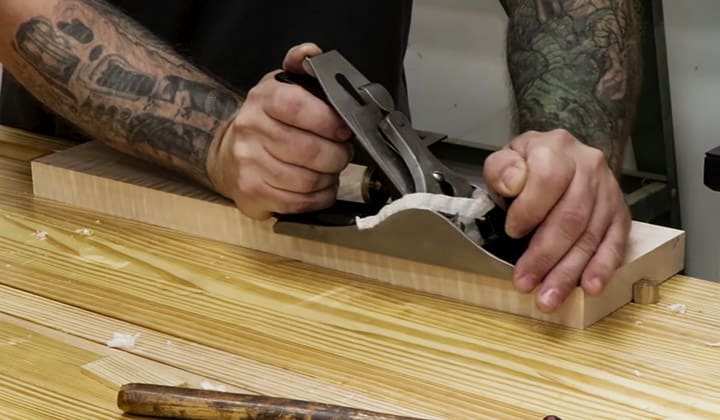 Every woodworker needs a good woodworking plane. However, you should stick to the philosophy of buy once, cry once. Avoid spending more than you have to. You don't necessarily need to spend more money to get better jack planes.
However, spending more will, without a doubt, get you the best low angle jack planes on the market. But there are some tools that are not, at least for the time being, won't be worth buying.
If you know your hand planes and know how to make proper adjustments, a refurbished or less expensive planes can give you great results.
For a beginner, I would suggest that you start slow. Get something that is affordable. Learn the ins and outs of this craft, and once you get the hang of it, go for better tools. What I'm trying to say is go for the jack plane that you can afford.
Finally, when you feel confident and gain a lot of skills, you can save up money and invest in really good ones.
Frequently Asked Questions
Q: What Is A Low Angle Jack Plane?
Ans: Low angle jack planes are extremely versatile tools that allow you to do multiple tasks with just one tool. With the best hand plane, you can easily remove a lot of material quickly, work on figured grain and end grain, and many more.
Another advantage is that you can also use these planes as a scraper with just a quick change of iron. An ideal jack plane will be ideal for different tasks.
Q: What adjustments do I need to make on a jack plane to cut end grains?
Ans: Having an adjustable mouth or an adjustable toe is a must. You need to be able to open and close the mouth on your jack plane, depending on what type of work you are doing. Also, having a 37-degree cutting angle of attack is needed if you want to cut end grains.
Q: Can I use a low angle jack plane as a shooting plane?
Ans: Yes. Some manufacturers will provide additional attachments for this purpose.
Q: What bevel-angle is ideal for working on figured grain?
Ans: If you get an iron blade that has a 25-degree cut angle, you can further make some modifications to it if you want to work on figured grain. Make a steeper micro-bevel to get you a 43-degree angle. Now, you have a 43-degree blade with a 12-degree bed angle.
This will give you an angle of attack around 55-degree, which is great for working on figured wood. That high angle of attack with the combination of the best low angle jack plane will give you a tear-out free result.
Final Thoughts
A jack plane is an essential woodworking tool. If you know your trade, you can literally buy any hand planes on the market and turn it into one of the best low angle jack planes on the market.
I've seen woodworkers make their own low angle jack plane that are as good as those commercial ones. However, if you don't want to go through all the hassle, get a good commercial low angle jack plane.
I'm Joost Nusselder, the founder of Tools Doctor, content marketer, and dad. I love trying out new equipment, and together with my team I've been creating in-depth blog articles since 2016 to help loyal readers with tools & crafting tips.