I love creating free content full of tips for my readers, you. I don't accept paid sponsorships, my opinion is my own, but if you find my recommendations helpful and you end up buying something you like through one of my links, I could earn a commission at no extra cost to you.
Learn more
To what extent are you ready to weld until the best tig torch hasn't filled your palm? Let alone novices, welding of the professionals too should be the result of a true understanding of the basic qualities of a tig torch for it to be the most well-suited one for the required work.
If you also one of those who find it difficult looking for the TIG for your work, then you are in the right place. We will guide you through the way to find the one that seems the most suitable and convenient for you.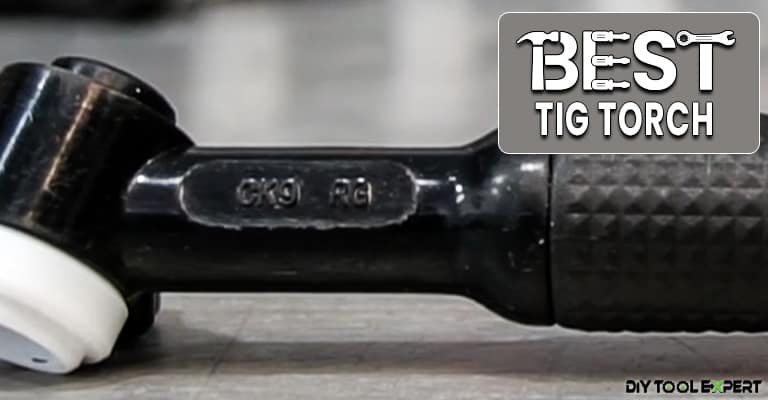 Tig Torch buying guide
Like any other piece of equipment, while deciding which tig torch to buy, the customers need to take several things into consideration. There might be some features that overwhelm the others in terms of your specific needs. But here, we took each aspect seriously so that quality may not remain something of consideration.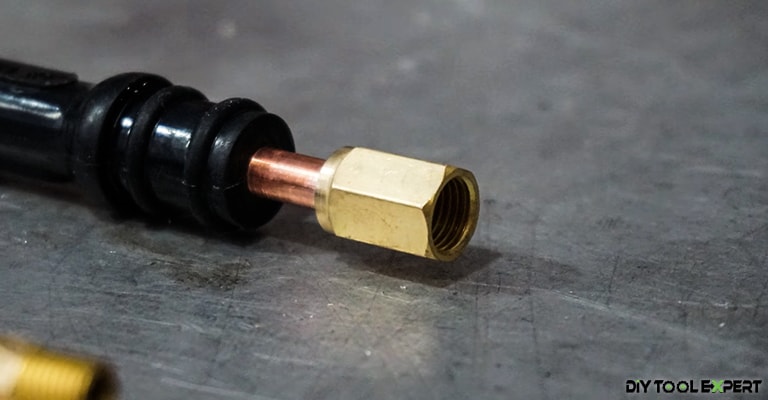 Cooling Method
Basically there are two types of tig torches based on their cooling methods. if you are looking for the most efficient tig torch for your work then there are some things to consider while choosing between these two.
Air-Cooled 
If you are planning to use the torch outdoors where water supply will be difficult to get then you want to choose an air-cooled tig torch. Air-cooled tig torches are more of the mobile type. These torches are lightweight and used for light welding.
Water-Cooled
If you are planning on using the torch on thick material and for a longer time then you might want to buy a water-cooled tig torch. Water-cooled tig torches take a longer time to heat up which makes it easier for the user to grip it comfortably for a longer time without having to stop for cooling it down. So the user can work faster without worrying about the torches getting hot.
Power
The most important feature to consider while choosing a tig torch is the amperage or power of the torch. It depends on the types of welding it is going to be used for. The torches are classified and given a specific number which specifies the amperage of the torch. The most commons are number 24, 9,17,26,20 and 18.
Among these, the first four are air-cooled and the last two are water-cooled.  They are capable of 80, 125,150,200250 and 350 amps respectively. The amp refers to the welding capacity of the torches- the higher ones for heavy welding and lower ones for light welding.
Consumables setup
There are two types of consumable setup available in tig torches-collet body setup and gas lens setup. The gas lens setup gives precise gas coverage. It also allows the weld pool in tight spaces to be accessed better visually by extending the tungsten stick.
On the other hand, the collective body setup doesn't give as good gas coverage as the gas lens setup. So it doesn't matter if you are a beginner or not, you'll always be benefited by using a gas lens setup rather than collet body setup.
Durability
A tig torch should be durable enough to be able to withstand the tear and wear. So before buying a product, it's best to check the material and see if it's made of high-quality materials and can withstand through the way of your required work. The most common materials used in the torches are copper, silicon rubber, Teflon gaskets, etc.
Copper is the most basic material that is used to manufacture tig torches. It offers high conductivity, high tensile strength, and durability. So the body lasts longer and doesn't twist or buckle. Then there is a silicon rubber which helps the torches to bend better. Then we have Teflon which can withstand heat and has a much higher lifespan.
Flexibility
The type of your project is related to the extent you are crowned with flex. If you are planning on working in a tight space then you want to choose a torch that is small and convenient to fit into small spaces. Similarly for working on a larger surface, you will need one suitable for that.
But what if you want to use it for both types of work? In that case, you will need a very flexible as well as versatile tig torch that can bend or swivel at a wide-angle to fit the need.
Comfort
Comfort works as an essential part when choosing the TIG torch sufficing your work-need. Because of the maximum amount of time you have to hold the torch to do the welding work. So it's very important for the torch to fit comfortably in your hand so you can maneuver it in every angle to get the best work.
Best Tig Torches reviewed
While there are hundreds of products in the market, it's pretty hard to choose the one most suited for your work. We have sorted out some of the best tig torches to date to help you find the best one among the hundreds of others available for the customers. These reviews will show you why they are the best and also the downfalls that you may encounter while using them.
1. WP-17F SR-17F TIG Welding Torch
Aspects of Interest
Among the many others that are available in the market, this is one of the most commonly used tig torches by the welders. Being an air-cooled type and lightweight, RIVERWELD's WP-17F is indeed quite comfortable in the hands of users.
It's capable of 150 amps and can be used for light welding. Apart from that, it's commendable flexibility brings great ergonomic advantages to the table. You've indeed faced those tough welding spots, those are quite hard to reach. RIVERWELD has designed this tig torch to greatly reduce those challenges.
Besides the product has great durability so it lasts for a longer period of time. It also requires very little effort to set it up. Most importantly its affordable price makes it preferable to the users.
Pitfall
One of its downfalls is that the user needs to buy the additional pieces to make the system ready to use as the product is just a body head that requires other parts to work. The product is very lightweight so it's not suitable for heavy welding work. And sometimes it can break if it bends too much instantly.
2. Velidy 49PCS TIG Welding Torch
Aspects of Interest
Velidy is giving a set of 49 pieces of consumables for this product. You'll find it in different sizes so it can be used for different cases and locations of welding. Also, it's very easy to use and can be used with a number of different torches like WP-17 WP-18 WP-26.
Having a commendable toughness and cracks resistance, this one brings quite a long lifespan to the table. Especially the product's low-temperature impact toughness is noticeable. Besides, it's also a great choice for welding low alloy steel and carbon steel.
For your information, it doesn't need any welding program changes to use the torch so the customers find it convenient to use. Another one of its features is great plasticity so it can be maneuvered easily to weld any part of a pipeline.
Moreover, the product has a variety of consumables so the users can use it on a number of different machines like UNT, Berlan, Rilon and so on. And most importantly the price is also affordable.
Pitfall
The product comes with a set of 49 pieces so sometimes some of the pieces are found to be rather cheap and have some flaws in them. But the possibility for it to happen is quite low.
3. Blue Demon 150 Amp air-cooled TIG torch
Aspects of Interest
Blue Demon has made this torch to have a power capacity of 150 amps. And obviously it's lightweight and easy to operate. With a set of 3 collets and nozzles so it can work on different welding projects. Although it's an air-cooled type of torch, it can be used on thicker materials. Also, its versatile suitable dimensions make it easier for it to work at different angles and wider spaces.
One of it's best features is that the gives greater control over the gas. The on/off valve is directly mounted on the torch so the users can easily control it. Also, a twist-lock connection is there,  which makes it easier to connect it to the welding machines. Moreover, you can get it at an affordable price.
Aside from the features, the product is provided with a full-length fabric zipper closure to protect the power cable and gas hose from the elements.
Pitfall
The flexibility of the product is somewhat lower than other products and the gas hose wears down over time. So the users sometimes have to replace the gas hose after using it for a while.
4. WeldingCity TIG Welding Torch
Aspects of Interest
WeldingCity is a full package tig torch set that comes with a 200 amp of air-cooled TIG welding torch, 26V of gas valve head body, a rubber power cable hose 46V30R 25-foot, a power cable adapter 45V62 and so on accessories. They also provided a Nylon cable cover with zipper 24-foot to protect the parts from dust and other elements with the package. There are free gifts as well in the package.
It is a premium quality air-cooled tig torch package that is compatible with most welders including Miller ones. This product has great durability and does not wear out easily with use. It can also withstand heavy welding. Product dimensions are comfortable enough so the users can use it easily. After all, it also comes with affordable price.
Pitfall
This package is a bit heavier than other tig torch products so the users may find it difficult to use it for a longer period of time. Also, some of the users have claimed it to be a bit stiffer than usual. Aside from this, the product doesn't seem to have any significant downfall.
5. CK CK17-25-RSF FX Torch Pkg
Aspects of Interest
This product is an air-cooled tig torch that is specially designed for comfort and flexibility. It helps the users to use this efficiently in any kind of position. Users can maneuver the torch in any way as they want and its innovative body design makes it more flexible under any conditions. Also, the head of the tig torch can swivel at an angle of 40 degrees from the centerline.
Besides, the super flexible cables are made of durable silicone hose with nylon over-braid to increase the product's capacity to withstand wear and tear. On top of that, the hose fittings are fail-safe which makes the products more preferable among the many others available in the market. At the same time, this is lightweight and easy to use.
Pitfall
This product is at a bit higher price range compared to others. It doesn't have gas valve control and the lead is of medium length. So it might be a little troublesome if you want to reach further with it. Moreover, some users found it okay to use for small work but not for using professionally for heavy work.
Frequently Asked Questions
Here are some frequently asked questions and their answers.
How do I choose a TIG torch?
When selecting a TIG torch, first consider the current it must handle. As ever, that's determined by the parent metal and its thickness. More amps demand bigger TIG torches.
Do I need a water cooled TIG torch?
Torch Size for TIG Welders
A larger torch with a lot of power will need to be water cooled if you want to weld for any length of time, while a smaller torch can be air or water cooled.
Are TIG torches interchangeable?
Re: Differences in air cooled tig torches
Different parts–not interchangeable. Cable is interchangeable though.
Can you TIG weld without gas?
Simply put, NO, you can't Tig weld without Gas! Gas is required to protect both the Tungsten Electrode and the weld pool from Oxygen.
Can you use a water cooled TIG torch without water?
Do not try to use your water cooled torch without running water through it or you will burn it up even at very low amps. An air cooled torch is made with a heat sink to dissipate the heat for cooling. The water cooled torch does not have that.
How does a TIG torch go together?
How do you change a TIG torch head?
Is Tig better than MIG?
MIG welding holds this big advantage over TIG because the wire feed acts not only as an electrode, but also as filler. As a result, thicker pieces can be fused together without having to heat them all the way through.
What is scratch start TIG?
Defining Scratch Start TIG Welding
Welders use the scratch start method for this type of TIG welding, which involves a very quick match strike motion to start the arc. While some flip the electrode around after striking it on the metal, many tend to grind the tungsten into a sharp point and then strike it.
What is a TIG torch used for?
TIG welders can be used to weld steel, stainless steel, chromoly, aluminum, nickel alloys, magnesium, copper, brass, bronze, and even gold. TIG is a useful welding process for welding wagons, bike frames, lawn mowers, door handles, fenders, and more.
How are TIG cups measured?
TIG Gas Nozzles, Flooding Cups & Trail Shields
The gas outlet or "orifice" of a TIG gas nozzle is measured in 1/16" (1.6mm) increments. For example a #4, is 1/4", (6.4mm). … Pink Gas Cups: The most popular TIG cups, made from premium "ZTA" (Zirconia Toughened Alumina) oxide for general purpose applications.
Can you TIG aluminum without gas?
This method of welding requires every piece of the process to be VERY clean and 100% Argon is required as a shielding gas. … Without a shielding gas you will burn the Tungsten, contaminate the weld, and won't get any penetration into the work piece.
Q: Will using a tig torch above its amperage will cause it to explode?
Ans: No, using a torch above its amperage rating won't cause it to explode. But it will turn out to be too hot making handling difficult and premature degradation of the torch may be caused by the temperature increases more.
Q: How to fix an unstable arc?
Ans: Unstable arcs are caused by using the wrong size tungsten so the right size tungsten will fix this problem.
Q: How to prevent tungsten contamination?
Ans: Keeping the torch further away from the workpiece helps to keep the tungsten from contamination.
Conclusion
If you are a professional welder then you must already own one of these torches for yourself. For both professionals and beginners, these products will serve the best for their welding work. Having said that, yet, you might find one of them the perfect match for yourself.
The Velidy 49PCS TIG Welding Torch comes as a set so if you are planning to work in different cases it can serve excellently at that. Again if you are planning to do some heavy welding, WeldingCity is a great option for you. For those who are willing to spend a little more money on some great quality products then CK CK17-25-RSF FX is the one for you.
In the end, I'll suggest you consider your working condition thoroughly as well as your budget to choose the best tig torch for your work. We've done most of your work and left for you the least: to choose!
I'm Joost Nusselder, the founder of Tools Doctor, content marketer, and dad. I love trying out new equipment, and together with my team I've been creating in-depth blog articles since 2016 to help loyal readers with tools & crafting tips.