I love creating free content full of tips for my readers, you. I don't accept paid sponsorships, my opinion is my own, but if you find my recommendations helpful and you end up buying something you like through one of my links, I could earn a commission at no extra cost to you.
Learn more
LEGO is one of the most popular creative toys ever invented. And why not?
You can create all sorts of things with LEGO bricks – from land vehicles, spaceships, to entire cities.
But if you are a LEGO collector, you probably know the pain of seeing dust accumulate on the surface of your beloved LEGO collections.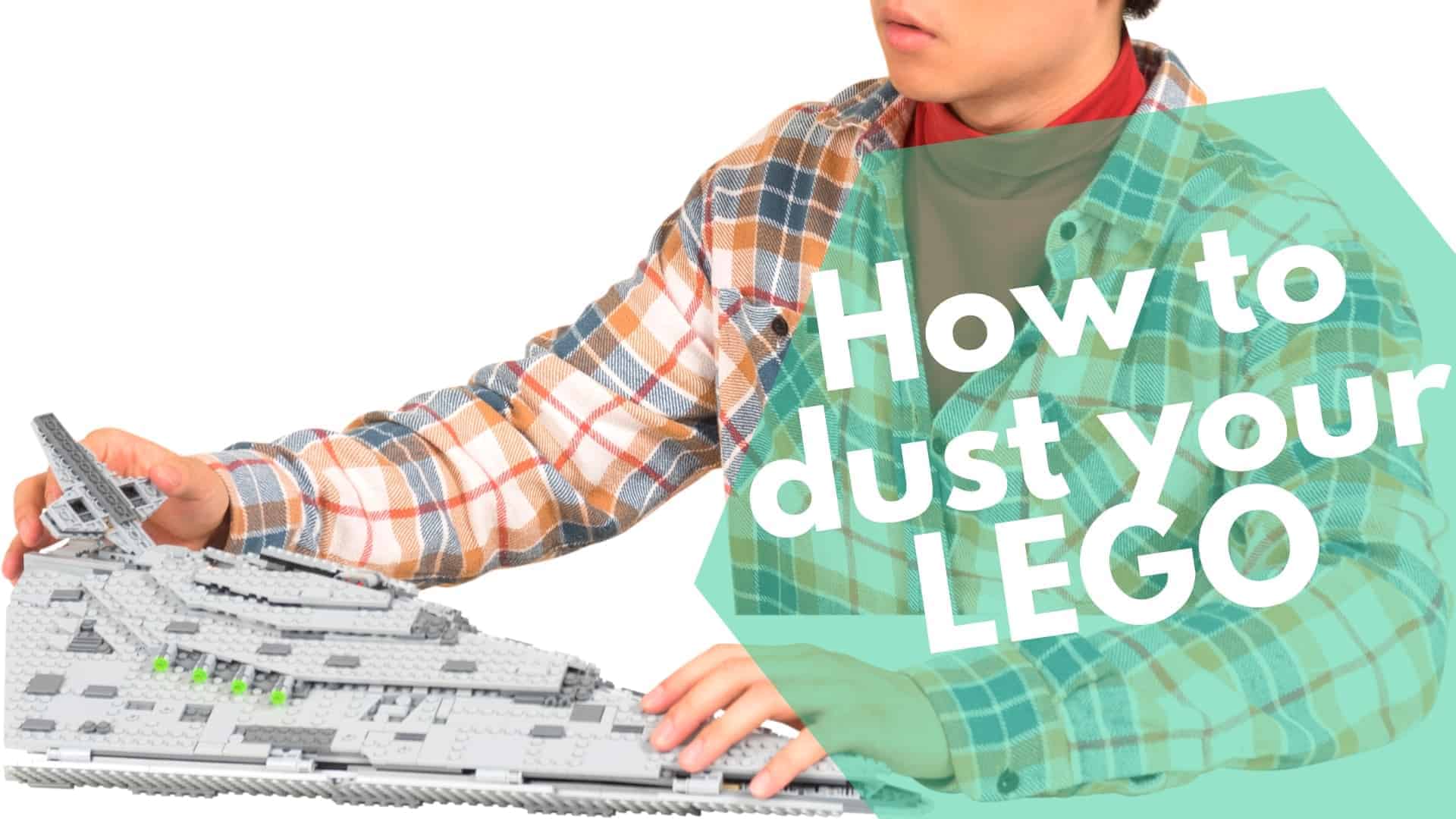 Sure, you can get a feather duster to remove surface dust. However, removing dust stuck in hard-to-reach areas of your LEGO displays is a different story.
In this post, we put together a list of tips on how to dust LEGO more efficiently. We also included a list of cleaning materials that will make dusting your priced LEGO models easier.
How to Dust LEGO Bricks and Parts
For LEGO bricks that are not part of your collection, or the ones you let your kids play with, you can remove the dust and odor by washing them with water and mild detergent.
Here are the steps:
Make sure to pull the pieces apart and separate the washable pieces from parts with electrical or printed patterns. This is an important step so make sure that you do this thoroughly.
Use your hands and a soft cloth to wash your LEGO. The water should be lukewarm, no hotter than 40°C.
Do not use bleach as it may damage the color of the LEGO bricks. Use mild liquid detergent or dishwashing liquid.
If you use hard water to wash your LEGO bricks, do not air dry it. The minerals in the water will leave ugly markings that you might need to clean off later. Instead, use soft cloth to dry the pieces.
How to Dust LEGO Models and Displays
Over the years, LEGO has released hundreds of collectibles inspired by popular comic series, sci-fi movies, arts, world-renowned structures, and many more.
While some of these collectibles are easy to build, there are those that take not just days, but weeks or even months to be completed. This makes cleaning these LEGO models quite tricky.
You would not want to tear apart a 7,541-piece LEGO Millenium Falcon just to wash and remove the dust off its surface, right?
You probably would not want to do that as well with a 4,784-piece LEGO Imperial Star Destroyer, a 4,108-piece LEGO Technic Liebherr R 9800 Excavator, or an entire LEGO city that took you weeks to put together.
Best cleaning materials for LEGO
There is no special trick or technique when it comes to removing dust off your LEGOs. But, the efficiency of eliminating them will depend on the kind of cleaning materials that you use.
To begin with, you can use the following:
Best Feather/Microfiber Duster: Oxo Good Grips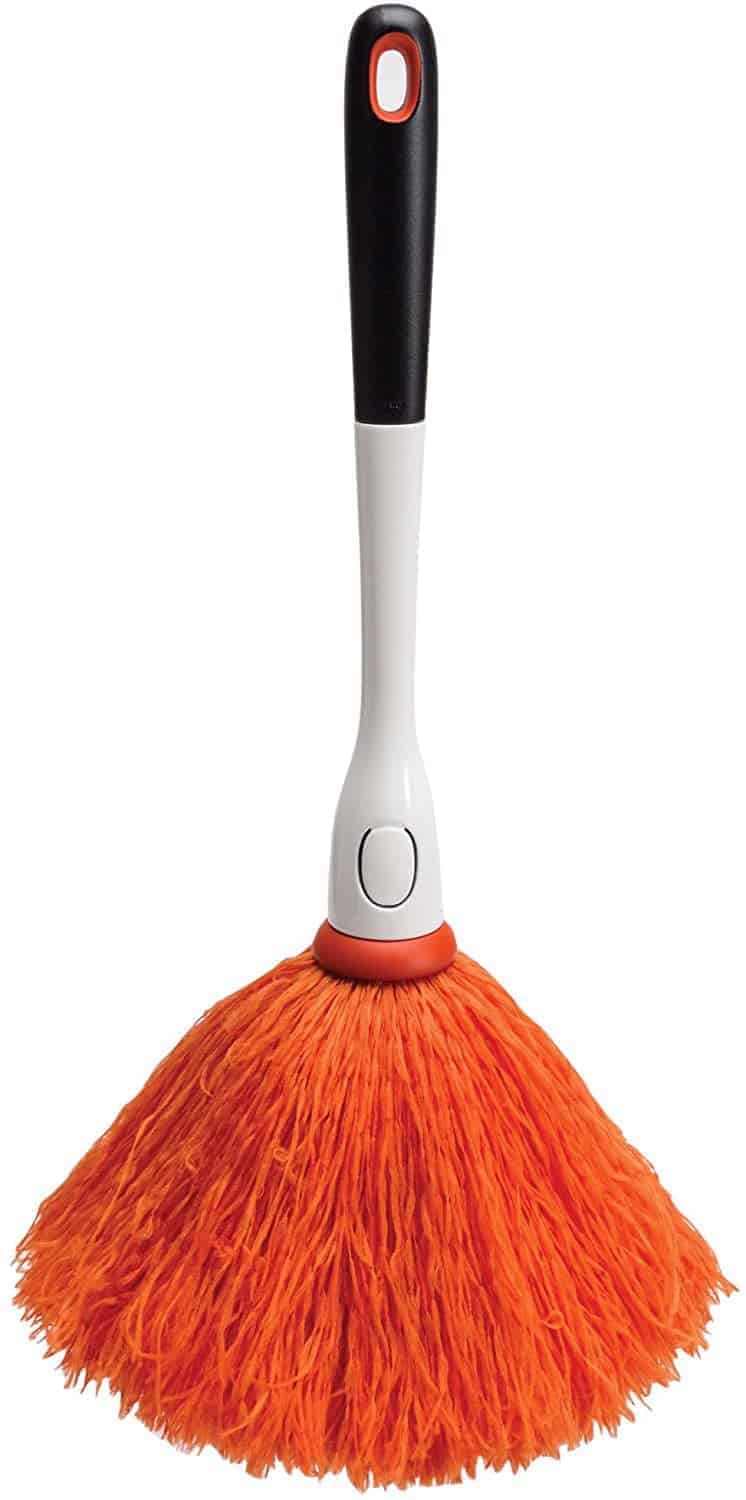 Just a quick reminder, before dusting your LEGO collectible, make sure that you remove all the parts that are movable or not glued to it.
You can clean them off separately by washing or using a hand brush.
After removing the detachable parts of your LEGO model, use your feather/microfiber duster to eliminate the visible dust on every open surface.
If your collection has a lot of wide surfaces, a feather/microfiber duster will definitely come in handy.
Check the Oxo Good Grips out on Amazon
Cheap Artist paint brushes: Royal Brush Big Kid's Choice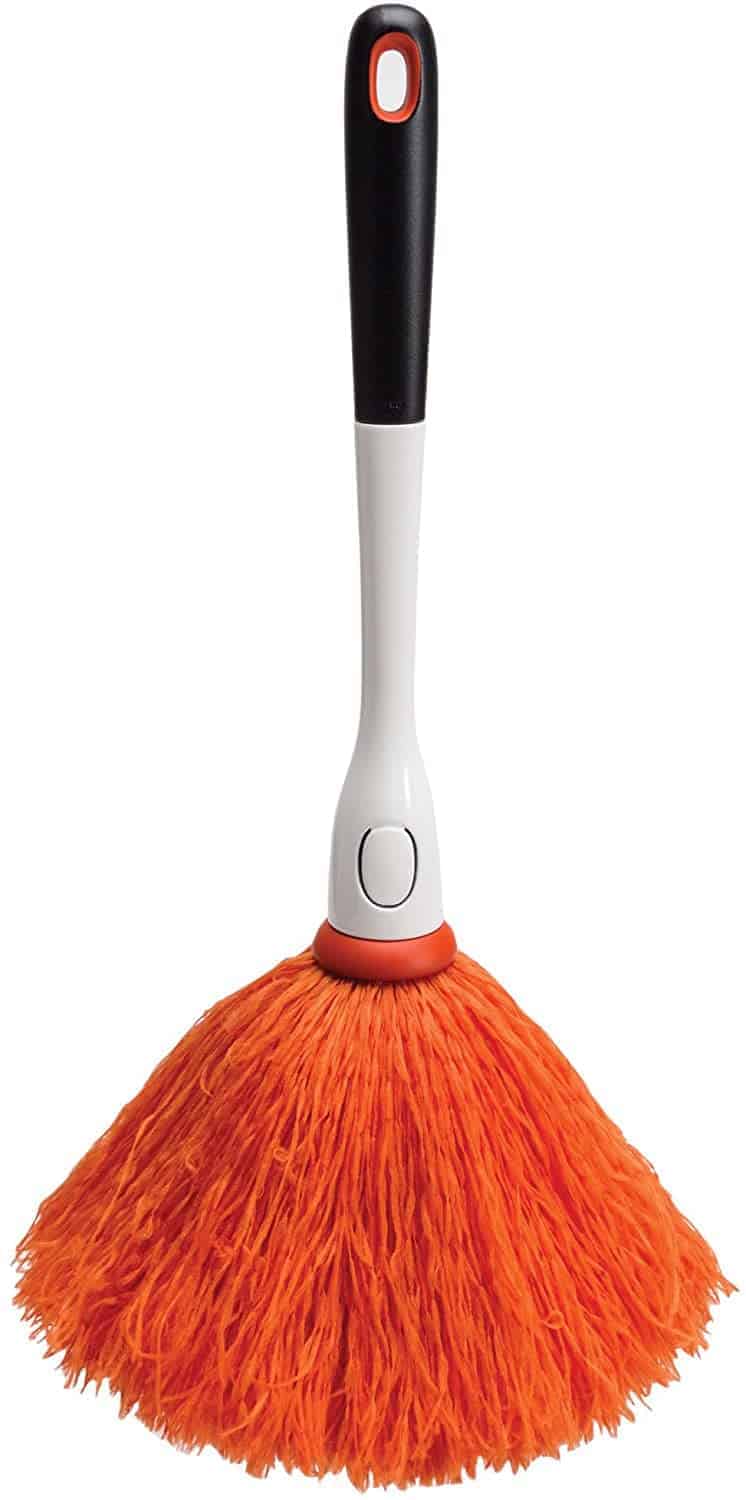 Unfortunately, feather/microfiber dusters are not effective in cleaning spaces in between brick studs and crevices.
For this, the most suitable cleaning material is an artist paint brush.
Paint brushes come in different sizes and shapes, but we recommend size 4, 10, and 16 round brushes. These sizes will perfectly fit between studs and crevices of your LEGO bricks.
But, you may also use bigger or wider soft bristle brushes if you want to cover more surfaces.
Again, when cleaning your LEGO models, make sure that you only apply enough pressure to wipe away the dust.
Best Cordless Portable Vacuum: Vacpower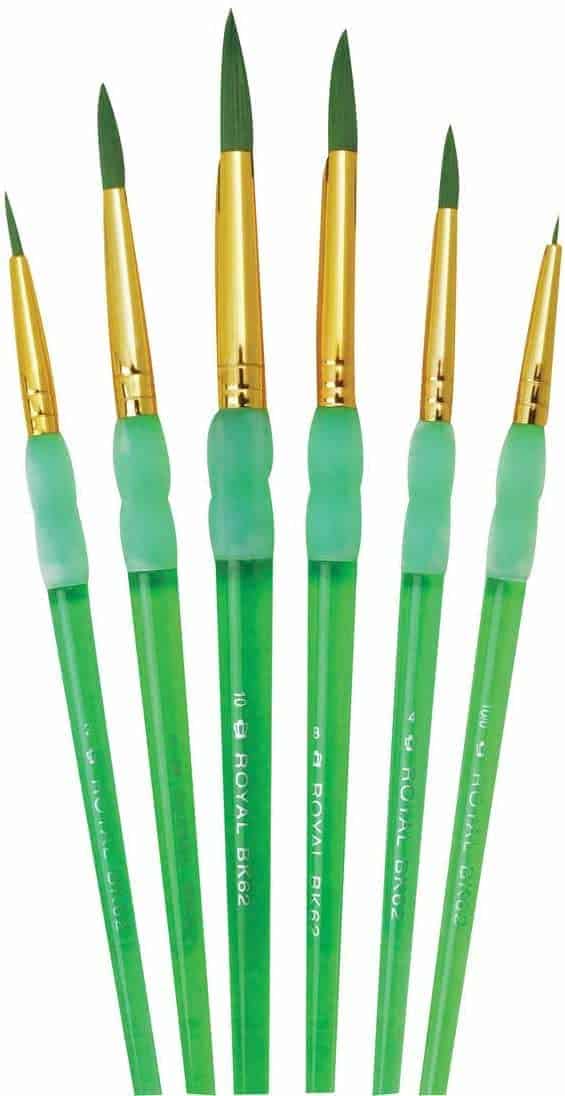 Cordless portable vacuums and canned air dusters are also good cleaning options, but they are not mandatory cleaning materials.
You may invest in a cordless portable vacuum if you do not want to spend a lot of time cleaning your LEGO collectibles.
I recommend this cordless vacuum because the cord may hit parts of your collection and damage them.
Most vacuums come with crevice and brush nozzles, which are awesome for removing and sucking dust and other debris off your LEGO models.
However, the suction force of vacuum cleaners is non-adjustable, so you need to be cautious when using one on LEGO displays that are not glued together.
Best canned air dusters for LEGO models: Falcon Dust-Off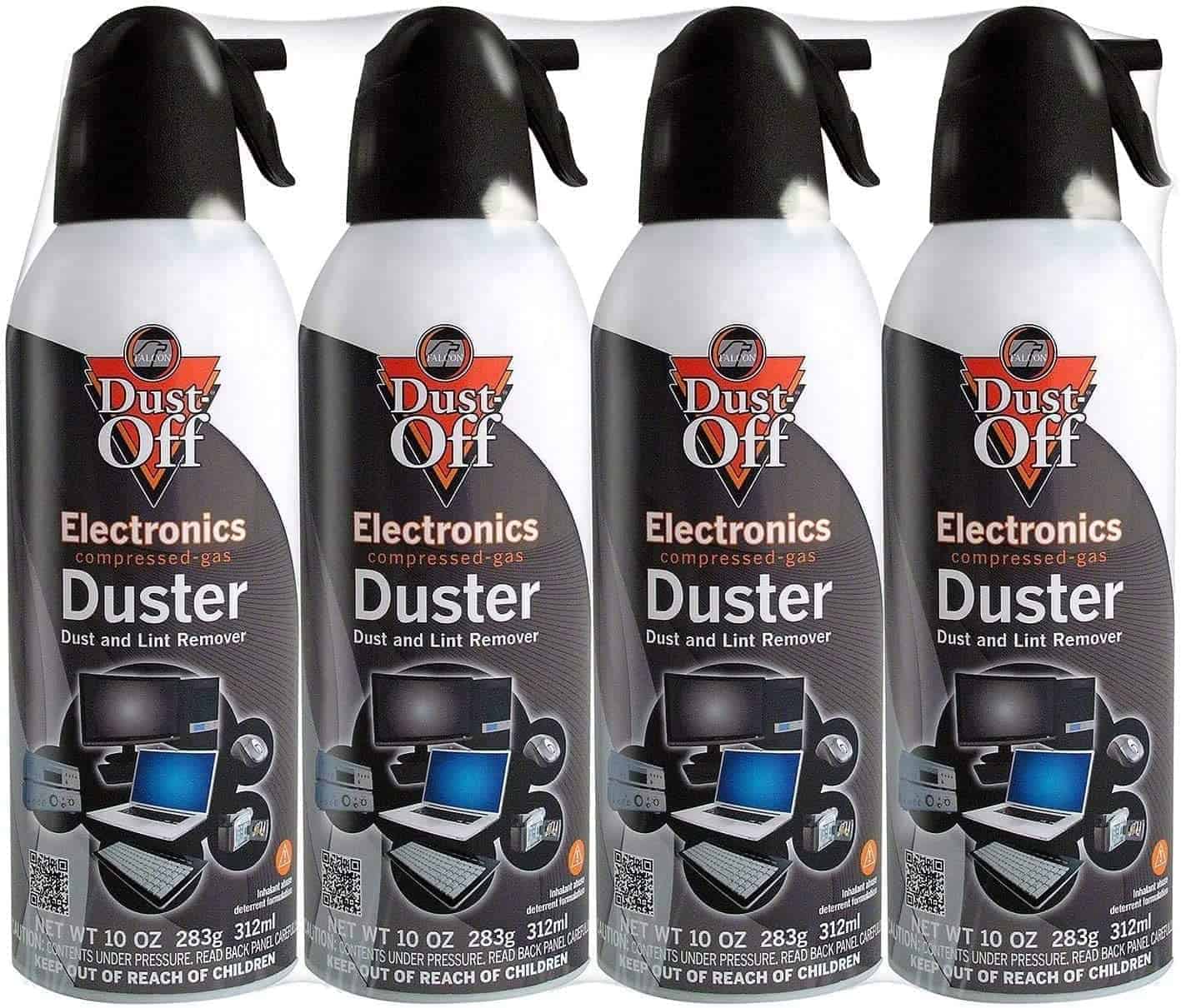 Canned air dusters are perfect for cleaning hard-to-reach sections of your LEGO model.
They blast air through a plastic extension tube that can fit between crevices of your LEGO display. They are specifically made for this purpose.
However, they are quite expensive and if you have a big LEGO collection, it might cost you a lot of money.
Key Takeaways
To summarize everything, here are the most important things that you should remember when cleaning or dusting your LEGO:
For LEGOs that are heavily used or played with, it is advisable to wash them with mild liquid detergent and lukewarm water.
Using feather/microfiber dusters and brushes in removing dust is the most effective way of cleaning LEGO displays.
Cordless portable vacuums and canned air dusters have their cleaning benefits but may cost you money.
Only apply enough pressure when dusting your LEGO displays to avoid tearing them apart.
I'm Joost Nusselder, the founder of Tools Doctor, content marketer, and dad. I love trying out new equipment, and together with my team I've been creating in-depth blog articles since 2016 to help loyal readers with tools & crafting tips.