I love creating free content full of tips for my readers, you. I don't accept paid sponsorships, my opinion is my own, but if you find my recommendations helpful and you end up buying something you like through one of my links, I could earn a commission at no extra cost to you.
Learn more
Washable paint is often used in damp areas and washable paint can be cleaned well.
A washable paint is a paint or latex that you can clean well if it gets stained or dirty.
You must then clean the dirt or stains immediately and do not let it sit for weeks.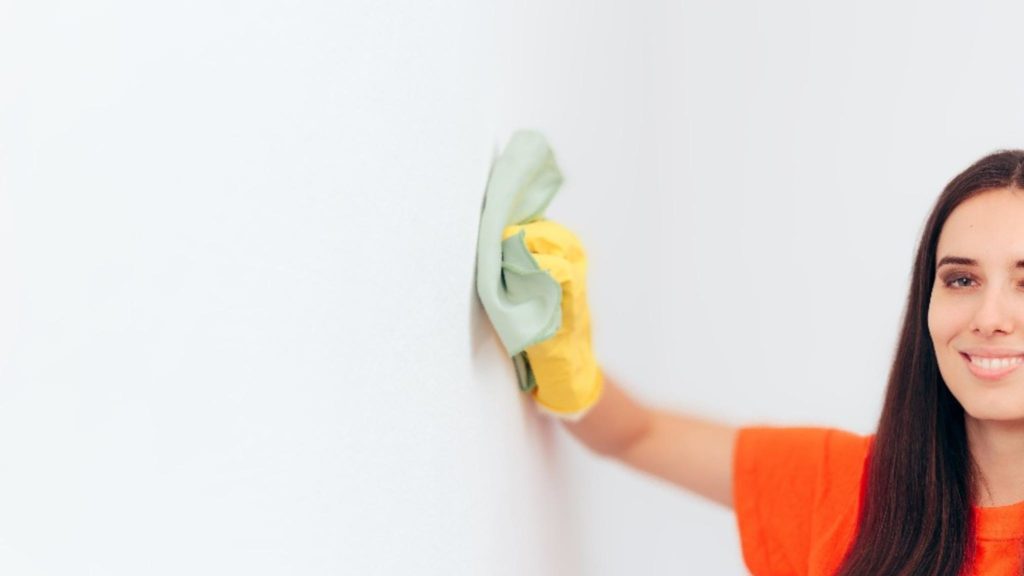 After all, the stains or dirt may contain chemicals.
You will then see that these are difficult to remove.
We will first talk about a washable paint in the lacquer paint.
A high-gloss paint is easier to clean than a matte paint.
This is because a high-gloss paint has more binding agent in it.
And this binder ensures that you get a shiny surface.
And you know yourself that the smoother the surface, the easier it is to clean.
A matte paint also has a binder, but it contains much less.
This makes the surface not smooth but rough.
This makes a matte paint less easy to clean.
Then you still have silk gloss paint.
You can compare this to a high-gloss paint.
Only this contains less binding agent, which ensures that you get a smooth surface.
It is also called semi-gloss paint.
Click here to buy latex paint in my webshop
Washable paint suitable for kitchens and bathrooms.
You usually need a washable paint near a kitchen where there is a kitchen table.
And that you often have breakfast, lunch or dinner there with your children.
You will then see that the chance of stains is high here.
In those places, a washable paint is a solution.
We are talking about a wall paint or a latex paint.
If you would not take washable paint and stains would appear on it, you can certainly clean it.
However, after that time you will see the stain start to shine or discolour.
Fortunately, there are now some washable paints for sale.
I will name you two in this article that I have a good experience with.
Furthermore, I will give you some alternatives which are also possible.
A paint called Sigmapearl clean matt.
Firstly, the Sigmapearl clean matt is a super washable latex.
It is a matte wall paint where you can quickly remove dirt or stains with a damp cloth.
You will see that you will not get a stain that will shine or discolour.
What is very important is that you really have to let this latex cure for 30 days.
Only then does it have a cleaning function.
Please do not forget this.
A lot of people don't read descriptions or features of a product and go wrong with that.
Later they want to make claims with the supplier, who then rightly points out the label.
A paint from Sikkens.
A second good cleanable latex is a latex of Sikkens paint.
The latex has the name Sikkens Alphatex SF.
When this latex has cured, you can simply clean the walls or ceiling with water.
This latex is very scrub-resistant.
This means that you can remove the dirt or stains with a sponge without paint coming with it.
You will not get any discoloration of the stain here either.
You can't see it anymore after cleaning.
The Sikkens Alphatex SF is completely odorless.
When you're done painting, you can move into the room for up to an hour.
And because you don't smell anything, this latex is also environmentally friendly.
Yet another alternative to a washable latex.
What you can also do is that you take a latex in silk gloss.
This latex is also easier to clean when it has cured.
What I also want to give you as a tip is that you can of course also take a latex that is suitable for outside.
When you take a wall paint outside, it can always be cleaned.
This latex is resistant to that.
This latex is made in such a way that the paint does not come off when you clean it.
After all, this latex is resistant to weather influences such as rain.
So the conclusion of this article is that there are plenty of options for getting a washable paint.
Want even more information?
Or have you also bought a washable latex that you have good experiences with?
Do you have a question? Post it under the blog!
Thank you very much.
Pete deVries.
@Schilderpret-Stadskanaal.
Click here to buy latex paint in my webshop
I'm Joost Nusselder, the founder of Tools Doctor, content marketer, and dad. I love trying out new equipment, and together with my team I've been creating in-depth blog articles since 2016 to help loyal readers with tools & crafting tips.