I love creating free content full of tips for my readers, you. I don't accept paid sponsorships, my opinion is my own, but if you find my recommendations helpful and you end up buying something you like through one of my links, I could earn a commission at no extra cost to you.
Learn more
Whether separating wooden floors or smashing rocks, burke bar or pry bar comes into the action in any role. Due to the unique fulcrum design, a pry bar can lift up to several thousand pounds or create an immense force to separate two objects as we do with a pallet buster.
Finding the best burke bar for your usage can be too boring and hectic as there are a lot of bars out there varying on size and usage. Thus, to lead you to the perfect bar for your usage we have created a buying guide that will mitigate your confusion.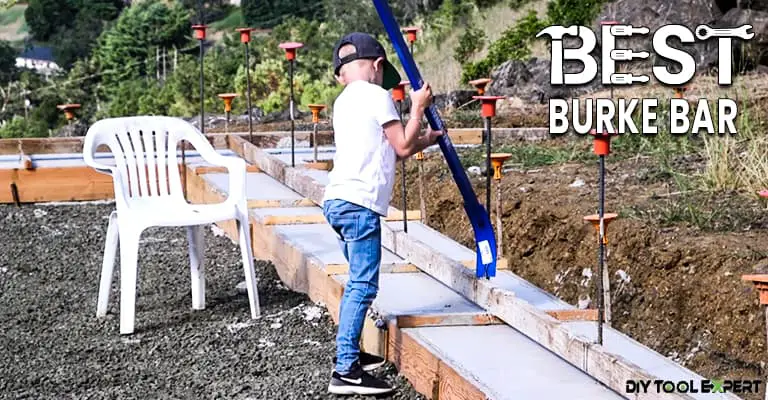 Best Burke Bars reviewed
Considering some of the key features and work requirements we have selected some of the best burke bars available in the market. So, let's have a look.
1. MARSHALLTOWN The Premier Line 16595 Monster Pry Bar
Advantages
Marshalltown offers a sturdy build and a longtime usage guarantee with their 16595 monster pry bar. All steel construction along with a powder-coated finish makes the bar corrosion and rust-free and ensures long life. Weight of 14 pounds assures you that you can move heavy loads without breakdown.
The blade of the burke bar is perfectly angled with the handle of the bar that delivers maximum force with minimum effort. Thus, it will come in handy if your work requires a sturdy tool that requires rough prying and pulling objects.
The overall length of the pry bar is 56 inch that is more than enough to deliver enough leverage to carry out the toughest jobs at ease. A wide 3-inch blade is fitted at the top of the handle that has a v-shaped hole that can have a tight grasp over nails or pins while removing from any surface.
Drawbacks
Though Marshalltown advertises their bar to be sturdy enough to withstand anything, some of the consumers reported it to be bent after short usage. Again, according to some users, the bar feels heavier than other bars as they use it for a long time.
2. Concrete Pry Bar Little Monster
Advantages
Marshalltown manufactures their 'Little Monster' with high-quality material and for work scenarios where the workspace is more congested. Full body steel construction along with powder-coated finish ensures high durability and protects the bar from any kind of corrosion or rust.
The burke bar is 46 inches in total. A wide 3-inch V-shaped claw or teeth sits at the top of the bar with a precise angle that maximizes the force and makes prying or pulling jobs effortless. The handle of the bar has a rectangular shape of the comfortable grip and has a cap on top for preventing any form of debris in the bar.
A good weight distribution makes this bar incredibly easy to work with. Such a durable pry bar only weighs around 6.6 pounds. So, you will be pretty much comfortable carrying it or using it for a long time without any type of wrist pain.
Drawbacks
Though the company claims that Little Monster can handle heavy-duty jobs at ease, it stumbles a lot. The blade of the bar is found to be bent when heavyweight is applied due to low leverage caused by short handle length.
3. Kraft Tool GG631 Little John Pry Bar
Advantages
'Little John' of the company Kraft Tool is visibly long enough for prying and other construction jobs. The advantage comes from its unique fulcrum designed structure that facilitates increased leverage along with additional strength.
The burke bar is completely made out of steel and has a blue color coated finish. So, you will not face any corrosion issue. Moreover, the sturdy build can withstand a bit of harsh work environment also. Again, the bright blue coating is easily spottable in any job site. Only seven pounds of weight makes it really easy to handle and work with.
The main ornament of the Little John is a 10-inch long and 3-inch wide blade that has a v-shaped claw and has been specifically designed to deliver maximum force with a minimum strength while pulling nails and pins out of any boards. Moreover, a long 41-inch tubular handle provides extra strength and leverage. A stopper at the top prevents the formation of dirt and debris inside the handle.
Drawbacks
The bar seems to be pretty lightweight according to the specs but some of the users reported the bar to be too heavy for long time usage.
4. Estwing Gooseneck Wrecking Bar PRO
Advantages
The word versatile will pop into your mind after examining Estwings Gooseneck Wrecking PRO bar as it offers two entirely different ends for prying and pulling. An angled chisel end is suitable for prying and lifting objects. Again, the other end can be denoted as a slotted nail puller end that offers maximum leverage for extracting any nails and spikes.
All steel construction makes the burke bar durable and at the same time long-lasting. A thin blue layer of paint coating protects the bar from corrosion and makes it easily spottable in the job site. Only 5.4 pounds of weight means you can easily handle the bar for a long time without any pain.
The burke bar is only 36 inches which makes the bar suitable for congested areas. The chisel end has an angle of 110 degrees and is v-shaped that is engineered to deliver maximum force and makes prying boards or nail removing works a piece of cake.
Drawbacks
Though the backbone of the bar is an inch diameter steel, some users have unexpectedly faced the issue of a bent heel with a small load.
What is the burke bar used for?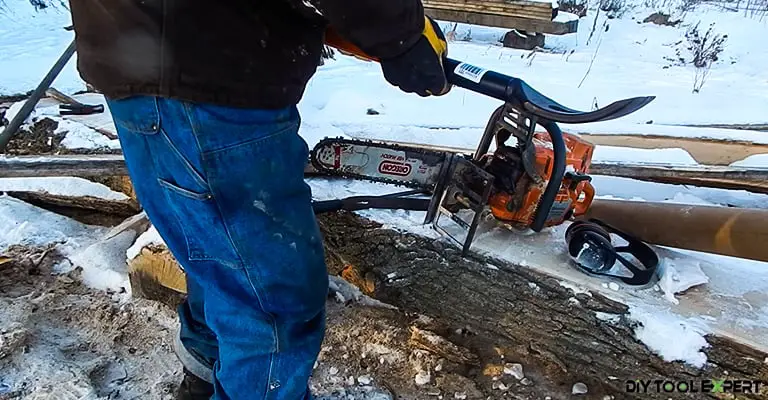 Burke bars or pry bars are mostly used in deconstruction sites where the quality of the material needs to be preserved. This multipurpose tool is specially crafted to separate pins from a wooden surface or to force apart two objects. Their steel constructed bodies can even break apart rocks allowing them to be suitable to be used as a ball peen hammer for hammering too!
Conclusion
Considering the key features and work scenarios MARSHALLTOWN's Monster bar and Estwing's Gooseneck bar are the contenders of the crown. If your job site is congested and requires a compact pry bar that is at the same time lightweight also then Estwings Gooseneck bar is the best for you.
Again, if your job site requires lifting some heavy objects like removing toe flooring or massive equipment, then the monster bar is perfect for you. The extra length of the bar gives it much more leverage than other bars making your heavy lifting much easier and hustle-free.
It is necessary for you to choose the perfect burke bar that will increase your work efficiency and make your prying or pulling job trouble-free. Thus, choosing the best burke bar will end up providing you effortless and enjoyable work hours.