I love creating free content full of tips for my readers, you. I don't accept paid sponsorships, my opinion is my own, but if you find my recommendations helpful and you end up buying something you like through one of my links, I could earn a commission at no extra cost to you.
Learn more
Although they might sound like they don't matter, lug nuts are an essential part of your car. This is the nut that holds your car's tires in place.
For your safety, these nuts need to be screwed in as tightly as possible. The right tool for this task is an impact wrench.
Now, an impact wrench is a very commonly used tool. Finding the best impact wrench for lug nuts might not be too easy amongst all these options. There are many versions of the instrument as well; cordless ones, ones that require an air compressor, etc.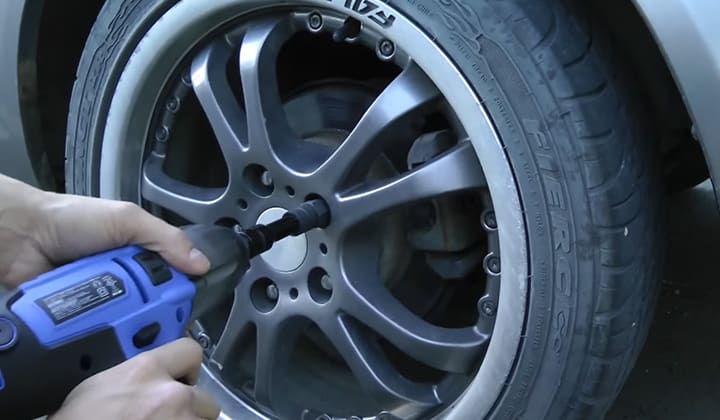 You need to know which tools work so that your car can have a safe wheel installation.
Let's take a look at the few options that are truly worth your money.
Benefits of Impact Wrench
An impact wrench is a handy tool for sure. You will find one in most tool kits, especially if that tool kit belongs to a mechanic. If you want to do repairs, you should get an impact wrench for sure. The benefits you will get are countless.
When you want to take out a lug nut, doing it without the right tool can be a bit of a hassle. The nut might be jammed in and difficult to turn or even rusted. In that case, an impact wrench can be very useful.
You can take out any nut with ease due to its torque. Even when you are tightening a nut, it will be tighter than it would have been if it was tightened with other tools.
With a good quality impact wrench, the risk of a loose nut is eliminated from the equation. In most cases, tire nuts are the most crucial nuts in a car. If it is left wobbly, then you might be at risk as your tires can come off while driving and cause accidents.
Using an impact wrench will also help you save your time and energy by saving you a trip to the mechanic. You do not have to waste energy and time on loosening and tightening nuts over and over again. It can be done effortlessly within seconds.
7 Best Impact Wrench for Lug Nuts
Finding the proper impact wrench amongst all the hundreds of options that you have can be tiring. Stop wasting your time; down below, we've listed the top seven impact wrenches that truly deserve your cash.
DEWALT XTREME 12V MAX Impact Wrench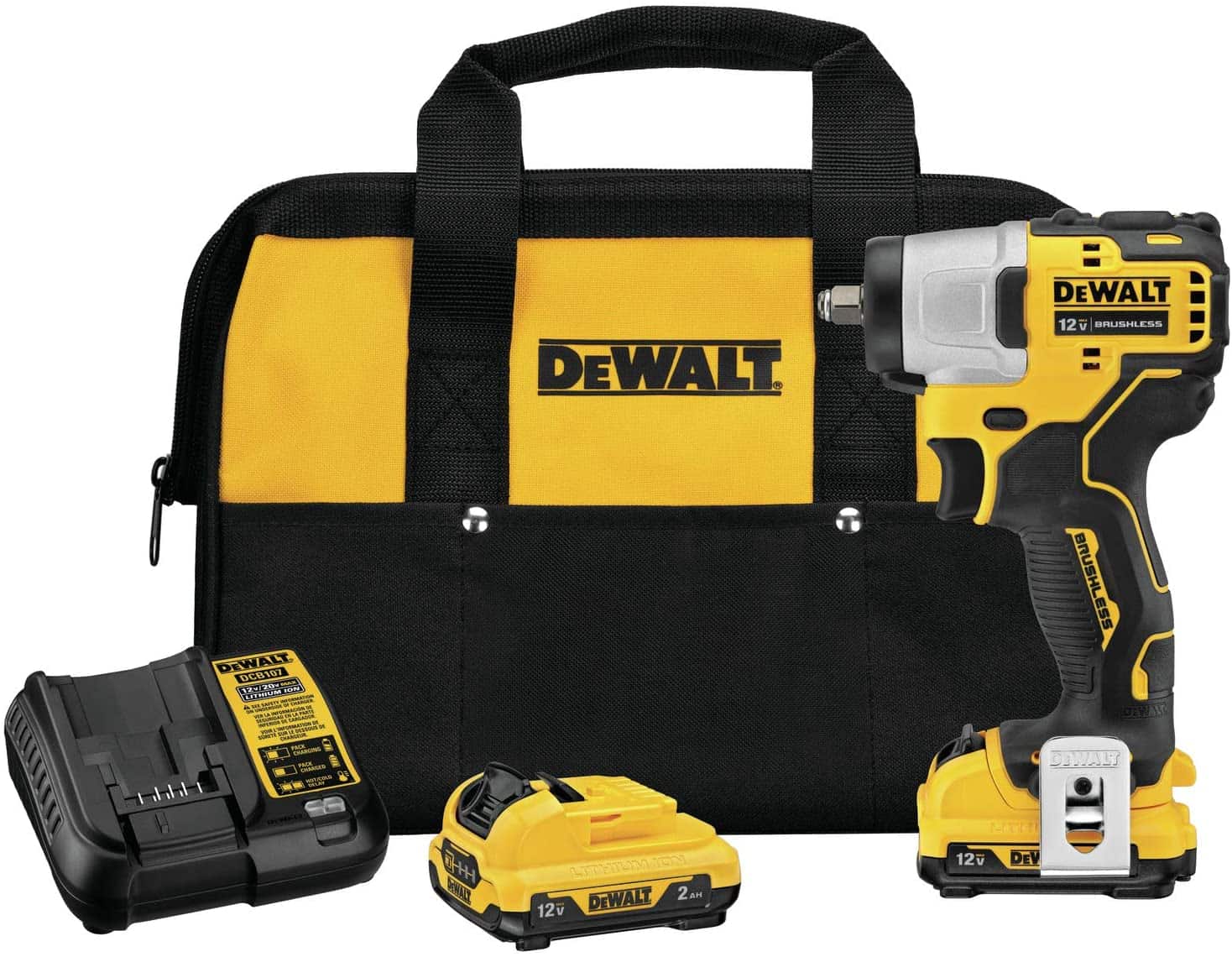 No matter what kind of tool you buy, Dewalt is one of the top brands that comes to anyone's mind. Whether it be a professional or just an at-home DIY enthusiast, everyone loves Dewalt.
So, what has made the brand so popular? Well, the brand's durability and consistency in making top-notch equipment year after year are what has given it a special place in people's hearts.
The same can be said for this Dewalt Xtreme 12V max impact wrench. Made with the best material that is available, this powerful tool will last you years.
This model has 30% more torque. So, you can expect nothing but an outstanding performance from them too.
There is no need to carry heavy air compressors around when you work with this unit. Just like most of the new and upgraded impact wrench models nowadays, this one too is cordless.
Capable of 3/8 inch square drives, the unit weighs 1.73 lbs only. People who have to work with an impact wrench daily and for extended hours will love this tool. Because the product is so lightweight, you won't have to go back home with a sore hand at the end of your shift.
Equipped with 2.0 Ah batteries, you get enough power to work through one day. Some indicators will let you know when you have to charge the unit so that you never go to work with an empty battery.
Pros
It weighs only 1.73 lbs
2.0 Ah batteries last all day long
Dewalt quality build; product longevity is a gives
Capable of 3/8 inch square drive
Battery low indicator shows when the tool needs a charge
Cons
The battery casing is made of plastic
It's one of the most durable tools on the list for sure! You already know about Dewalt's quality. With no air compressor required, you can use this tool all day long without getting a sore hand. Check prices here
MILWAUKEE'S 2691-22 18-Volt Compact Drill and Impact Driver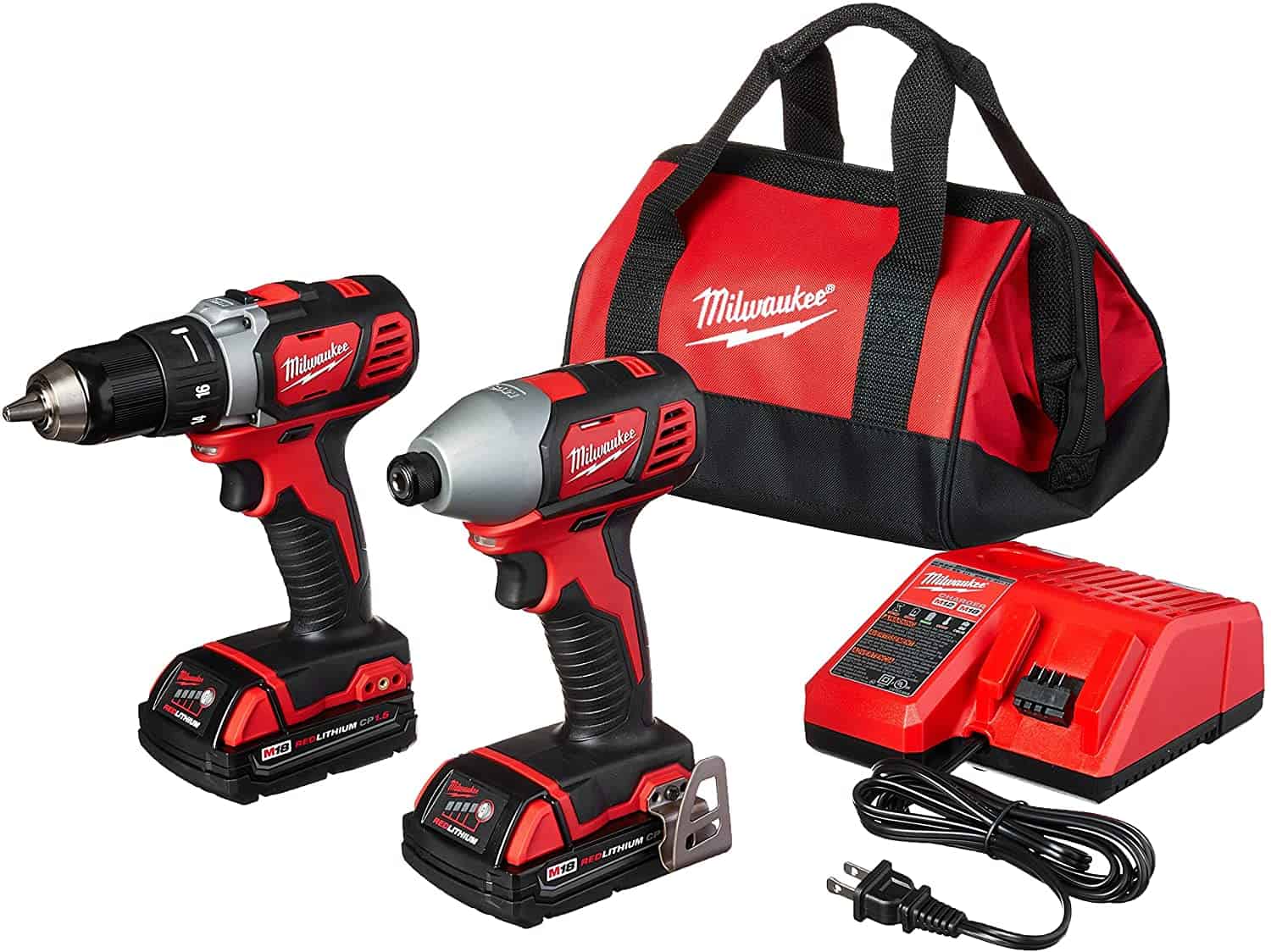 Speed is a significant factor when it comes to impact drills that you want to buy for professional work. This one by Milwaukee gives you a lot of variable-speed triggers. So, depending on the kind of work you have at hand, you can choose the speed you work at.
This 18 Volt compact drill/driver is a very powerful tool. With your purchase, you are given two compact batteries and a 1/4 inch hex impact driver.
A great way to ensure product longevity, no matter what tool it is, is by keeping it safe and protected. A soft carrying case is included with your purchase to help you do that properly.
The case is spacious enough for you to carry one or two more tools. But the main objective of the case is to keep your impact wrench safe from scratches, dents, and rust.
When it comes to power, the compact drill it's capable of giving 400-inch pounds of torque. No matter what kind of lug nuts you want to drill, this machine can do it perfectly.
Although the tool is incredibly powerful, the impact wrench does not weigh that much. The entire machine weighs just four pounds. There is no air compressor that you have to carry with you either.
Therefore, this is yet another machine that is perfect for people who need to work with impact wrenches daily for long hours.
Pros
It comes with a soft protective case
Capable of delivering 400 inch-pound of torque
The entire tool weighs just 4 lbs
There are variable speed options
Two batteries and a belt clip were added with the purchase
Cons
This unit is another excellent tool for professional workers who need a wrenching impact for regular use. Although the equipment is constructed of plastic, the soft protective case ensures that the machine lasts you a very long time. Check prices here
Ingersoll Rand 35MAX Ultra-Compact Impactool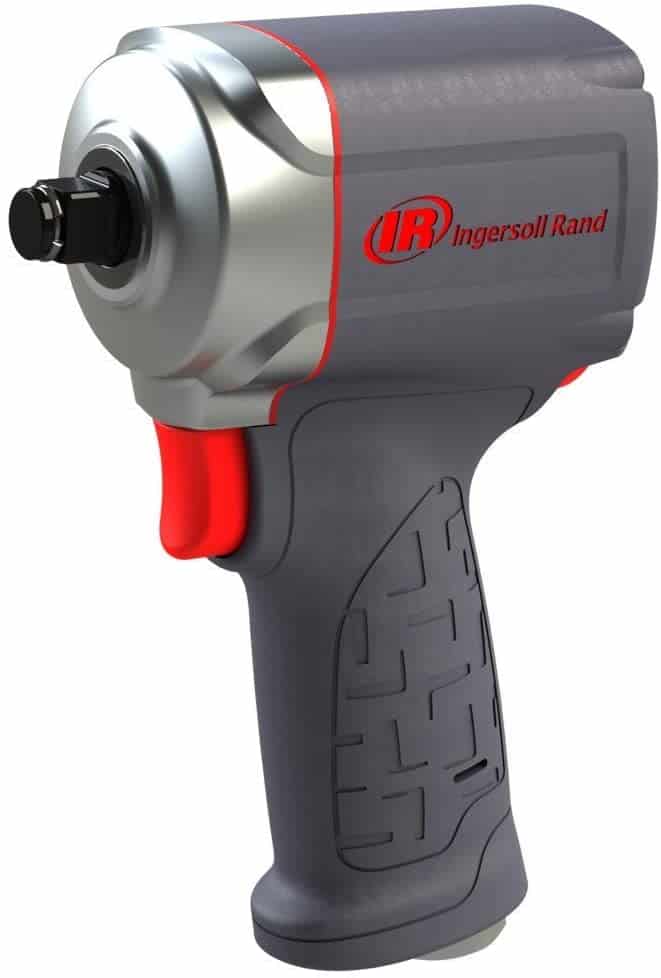 Are you looking for a powerful tool that can tighten lug nuts properly? Well, this impact wrench from Ingersoll Rand just might be your Holy Grail tool.
This machine is capable of delivering a Maximum of 450-foot pounds of reverse torque. Whether you have a Jeep, an SUV, or a cruiser, this machine will be able to handle any kind of lug nuts.
If this isn't enough power for you, the twin hammer mechanism increases the power output even further. This feature also helps with the tool's longevity per day.
One other thing that we love about this machine is how compact it is – often, we find that we have to carry an impact wrench in the back of our car trunk.
This is so that we have a tool that can fix our car, in case we have an emergency in the middle of the road. The tool is so easy to pack, and carrying helps a lot in this situation.
With 2.4 pounds, this machine has a very low profile design; therefore, accessibility is superior in the tool.
There are three position power regulators on the impact wrench. These help you to adjust the torque output while you're working easily. The ease of adjusting keeps you from getting distracted.
Pros 
Compact and low profile design
450 foot-pounds reverse torque power
It can be used for tightening lug nuts on both large and small cars
Offers superior accessibility
Twin hammer mechanism for better power output
Cons 
Works with an air compressor
This tool is the clear winner when it comes to power. The low profile and compact design make the impact wrench travel friendly as well.
Also, the tool can be used on any kind of car to adjust any type of lug nuts. But the only drawback of this equipment is that you need to use it with an air compressor. Check prices here
KIMO 20V ½ Impact Wrench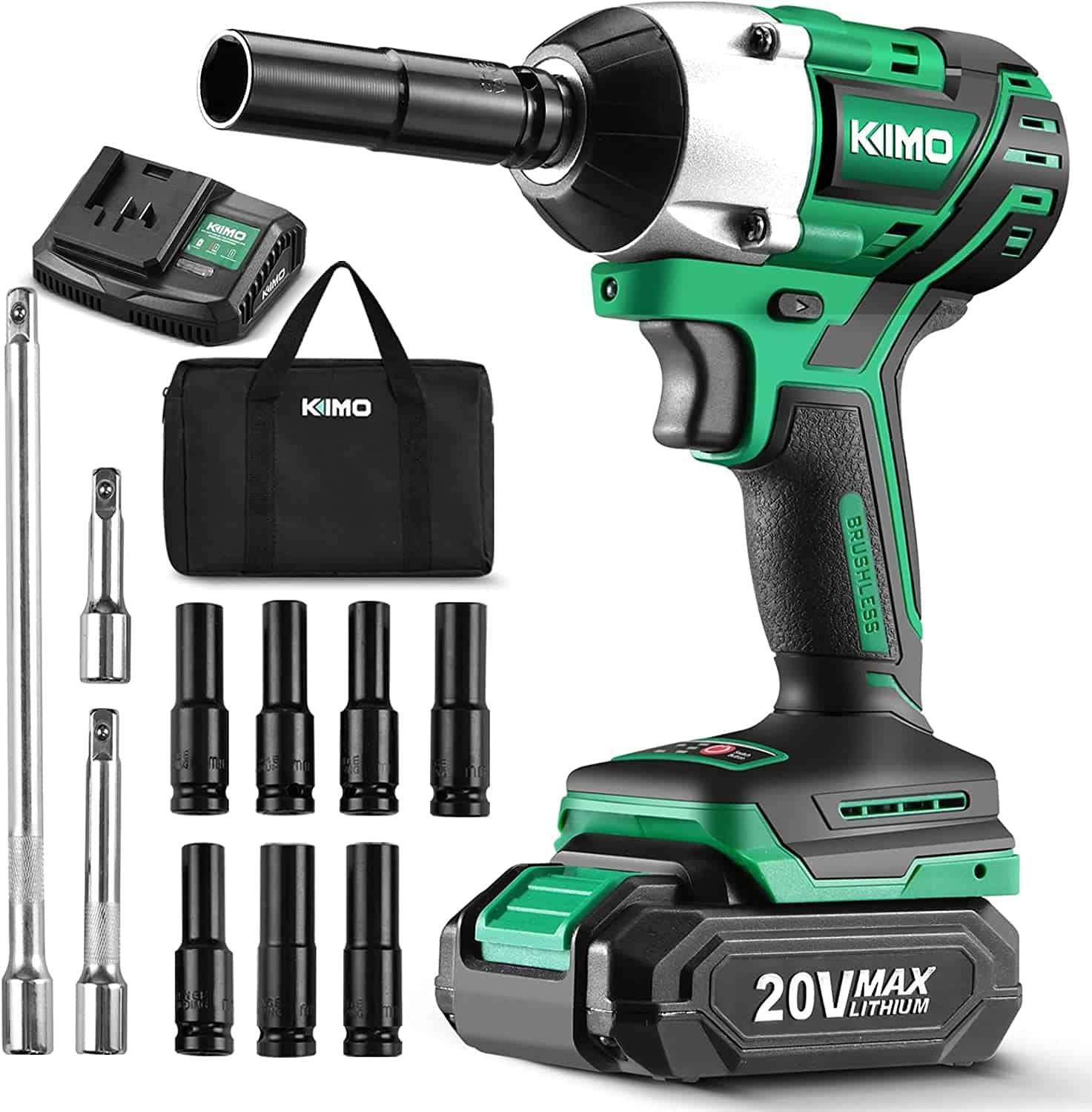 People love impact wrenches that run on batteries. But some people sometimes complain about battery-powered impact wrenches smoking or getting too hot. We won't have to deal with anything of that sort with this impact wrench from Kimo.
Just like most of today's impact wrench, this one too is powered by a battery. But even with years of use, you will never find yourself having to deal with smoke or sparks.
There might be some heat if the tool is used for a few hours continuously. But it's not on a concerning level.
Powered by a Li-ion battery, this impact wrench can run for long hours without needing any charge. Just charge the unit after you are done with work at the end of your shift, and your tool will be ready to use tomorrow.
The 20 Volt cordless impact wrench has been made by balancing features, weight, and size. So, in a way, this tool has it all.
Because the head of the tour is so compact, you get easier access to tighter or harder-to-reach places.  The two-inch square driver can be used for demanding work.
With 3000 in pound torque and 3600 IMP, you get incredible power. The wrench can take out lug nuts that have been stuck in place for decades. Even taking out rusty and tarnished lug nuts is not a problem for the tool.
Two-speed options let you work at your own pace. With the higher speed, you will be able to remove or attach lug nuts in seconds. But it does take some time to get used to that speed.
Pros
Incredibly powerful 3000 in pound torque and 3600 IMP
Can take out old, rusty lug nuts easily
Two-speed options to choose from
20V cordless machine
Li-ion battery that lasts for hours
No smoking or sparks even with long hours of use
Cons 
The battery might keep popping out of the socket; it needs to be wrapped in place
This is yet another powerful tool that can be used with any sort of lug nut. If you have a lug nut that is rusty and damaged or has been stuck for years, you can use this tool to take it out. Check prices here
Milwaukee 2763-22 M18 ½" Inch Impact Wrench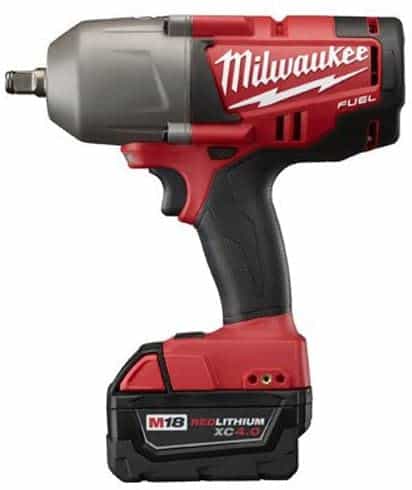 If you don't need a powerful impact wrench on an industrial level, it's better to invest in ones made for at-home use. There's no need to spend hundreds of dollars on a tool that you might not be using that much.
This Milwaukee 2763 model is for the people at home who need a tool to fix their car lug nut.
With this tool, you get 700 foot-pounds of torque. This is the maximum amount of fastening torque available from the equipment. But, we feel like this amount of torque is more than enough for beginners or people who want to use the tool just at home.
When it comes to nut-busting torque, you get up to 1100 foot-pounds of torque. You also get two times more of the runtime.
Compared to a few of the other beginner-friendly tools or impact wrenches for at-home use, this one can give you a lot more powerful stop. But thankfully, the unit does not get hot at all. As we all know, a tool that will not overheat is bound to last a long time.
The drive control feature that the tool has allows you to choose between two speeds. So, if you are learning, you can go slowly with the first speed. But if you know what you are doing, you can screw in or take out lug nuts in less than a minute.
Pros
Beginner and home user friendly
It has a drive control feature
Affordable
Nut busting torque of 1100 foot-pounds
2 times the runtime compared to other beginner-friendly tools
Cons 
It cannot be used for long hours continuously
It is an excellent tool for people who want to learn how to take out or install lug nuts. Beginners or people at home who're looking for an impact wrench will love this tool for sure. Also, getting 1100 foot-pounds of nut-busting torque in equipment meant to be used at home is quite remarkable. Check prices here
Ingersoll Rand W7150-K2 ½-Inch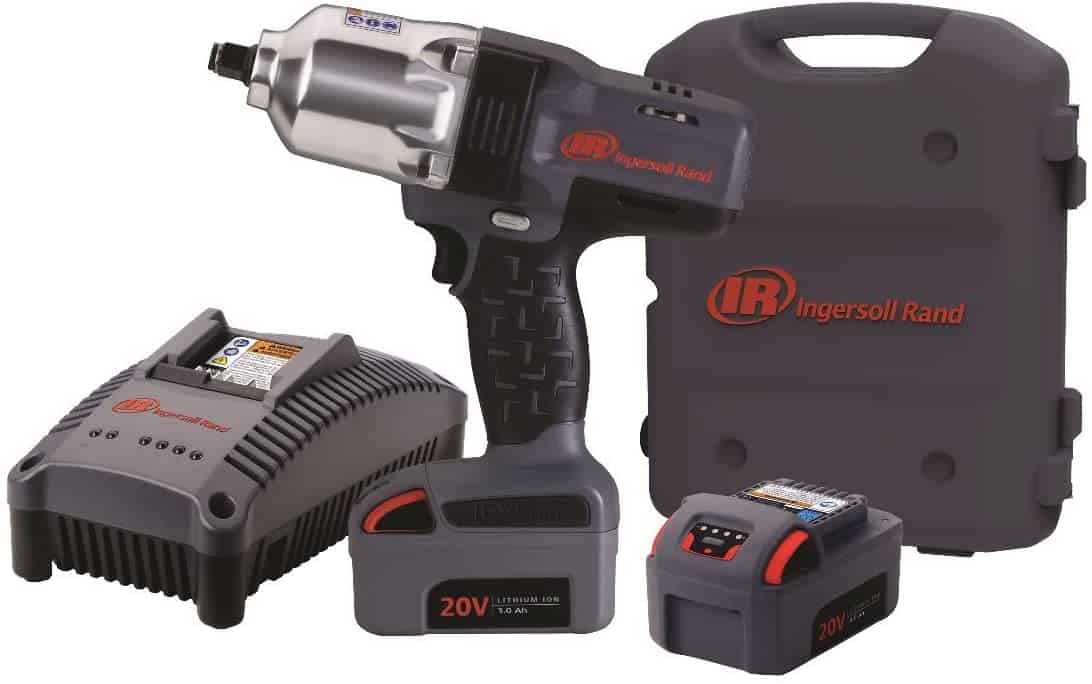 Having to buy an impact wrench on and on again can be pretty tiring. That is why it's always better to get a wrench that will last you a long time. The Ingersoll Rand wrench promises you durability with power.
When it comes to power, you get 1100 foot-pound nut-busting torque. The rare earth magnet motor and all-metal drivetrain ensure durability.
The frame of the tool is also made of metal. Unlike pieces of equipment that are made with cheap plastic, this one does not get any dents, cracks, or scratches. As a result, you need little to no maintenance on this tool.
This tool is straightforward to use at a weight of 6.8 pounds and made with an optimized balanced design. An added ergonomic handle makes it easier to hold onto the tool for long hours. The molded grip has a soft touch cover. So, you get more control over your work.
For uninterrupted work, the tool has been equipped with a 20V lithium-ion battery. An intelligent battery management system runs the tool to increase its operating time without harming the battery. With this, you also get more efficiency from the device.
Pros 
All-metal housing for durability
Rare earth magnet motor
It lasts years without needing maintenance
Ergonomic handle and soft-touch cover makes the tool comfortable to hold
6.8 lbs optimized balance design
Cons 
Some of the units don't come with extra batteries
The optimized balance design helps you to work with the tool for a long time without getting tired. Also, there is no net motor, and its full-metal housing ensures that the product lasts years without needing any form of maintenance. Check prices here
PORTER-CABLE 20V MAX Impact Wrench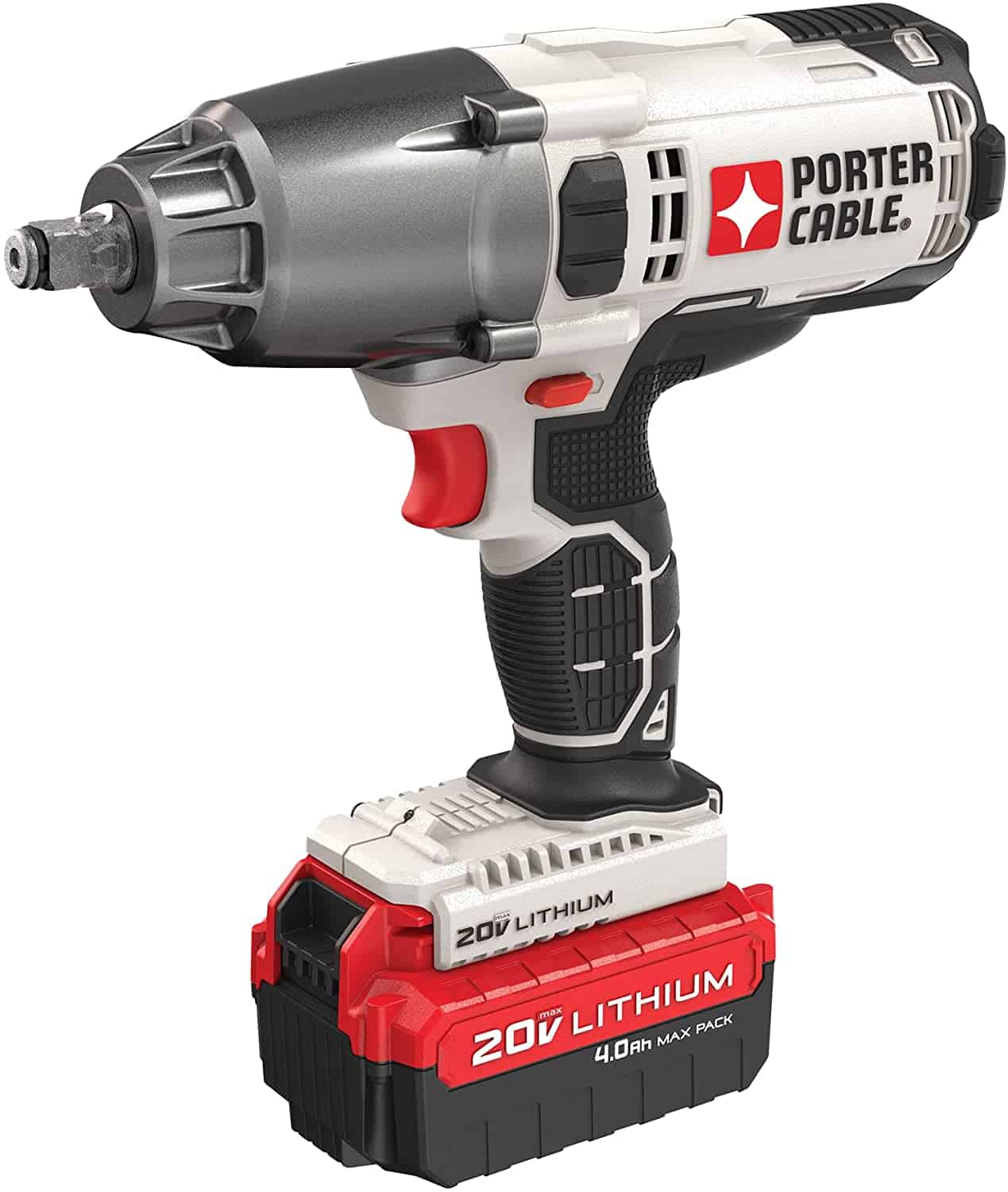 With a ½ inch hog ring, you can now get socket changes much quicker with the Porter cable impact wrench.
1650 RPMs driving speed ensures that the fasteners are put in place as quickly as possible. With that, the powerful 269 feet pounds of torque motor ensures efficient lug nut removal and installation.
Tools that have a rugged design as such are great for regular and rough use. The unit is not made with cheap plastic, so you can go ham with it without worrying about any damage.
Variable speed triggers to ensure that you get precise control over your work. It is equipped with a lithium battery, and the product does not need long hours of charging. Battery-powered impact wrenches are also better and lighter as there is no need to carry around an air compressor with them.
The tool can be carried around easily, and it measures 9.9 inches in length. Put it into any tool case or carrying bag and travel with it easily.
Pros
1650 RPMs driving speed
Rugged design; great for regular and rough use
9.9 inches in length; easy to carry
Variable speed triggers available for better control overwork
½ inch hog ring for faster socket changes
Cons
Not powerful enough to remove old and rusty lug nuts
A sturdy impact wrench that you can buy if you don't have the budget for high-end tools. Variable speed triggers help give you more precise control overwork. So, you can say that this tool is pretty safe to use for beginners. Although this product will last you a long time, it can't remove lug nuts that are too old. Check prices here
Frequently Asked Questions
Is an impact wrench worth it?
An impact wrench has multiple uses. It is a very versatile tool. Apart from cars, you can also use it for other works as well like woodwork or fixing other home appliances. It is something you should have if you are someone who likes doing their repairs. So eventually, buying an impact wrench will pay off.
When should you not use an impact wrench?
This is something you should always keep in mind. You should not use your impact wrench on a nut or bolt with cross-threading. This may damage it to a point where it is not repairable.
Is an impact wrench better than an impact driver?
This opinion usually varies from person to person. Some prefer impact drivers, while others prefer impact wrenches. However, more torque is always preferable, and most impact wrench has more torque than drivers. That is why it can be said impact wrench is better than the driver.
Can you drive screws with an impact wrench?
It is not ideal to use an impact wrench to drive screws, especially if you are working with wood. It may completely ruin your work. For this work, you should use an impact driver.
What is an impact wrench good for?
The impact wrench is very well-known amongst automobile mechanics. They mostly use it to loosen and tighten lug nuts.
Final Words
No task can be completed flawlessly without the right tools by your side. An impact wrench is a tool that you should buy very carefully. Because it's a tool that is used to tighten car lug nuts, it holds value. Ending up with the wrong tool might put you in danger.
The best impact wrench for lug nuts should have excellent performance, durability, and mobility. If you find these qualities in a product and if the price meets your range, then you should go for it without a doubt.
I'm Joost Nusselder, the founder of Tools Doctor, content marketer, and dad. I love trying out new equipment, and together with my team I've been creating in-depth blog articles since 2016 to help loyal readers with tools & crafting tips.