I love creating free content full of tips for my readers, you. I don't accept paid sponsorships, my opinion is my own, but if you find my recommendations helpful and you end up buying something you like through one of my links, I could earn a commission at no extra cost to you.
Learn more
Chain saws are the versatile cutting tool with which you can do a different type of cutting job. It is a tough job to find out the best chain saw from its huge varieties. So, we had made criteria the basic criteria and then made the list taking into consideration other important features.
Our today's basic criterion is size. We have made a list of the best small chain saws with innovative features. The main advantage you can enjoy from a small chain saw is the ease of transportation, the ease of handling and the ease of handling.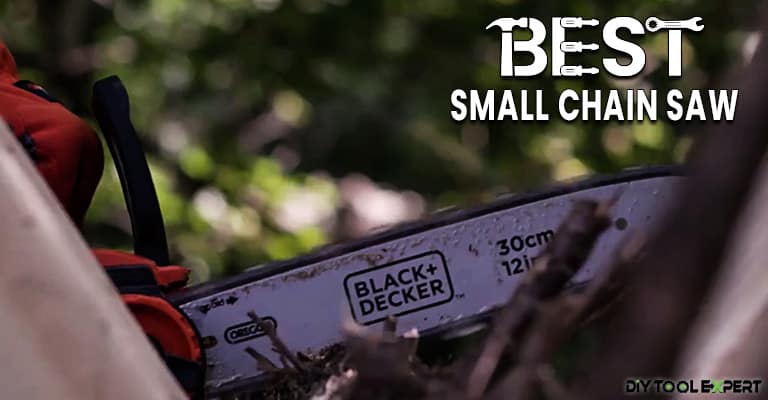 What is a Small Chain Saw?
As days pass by, people are becoming more interested in the small-sized product. The chain saws that are small in dimension and comparatively light in weight but can perform the cutting job efficiently are the small chain saw.
Because of consumer's growing interest in the small-sized tool, the cutting tool manufacturers are trying to manufacture the small but powerful cutting tool. We have picked the most powerful but small size chainsaw for you to review
Small Chain Saw buying guide
If you have a clear idea about the features of the best small chain saws and the purpose of using it (your project) it is not so difficult to select the best one for your work. You can take a quick decision by answering some simple questions.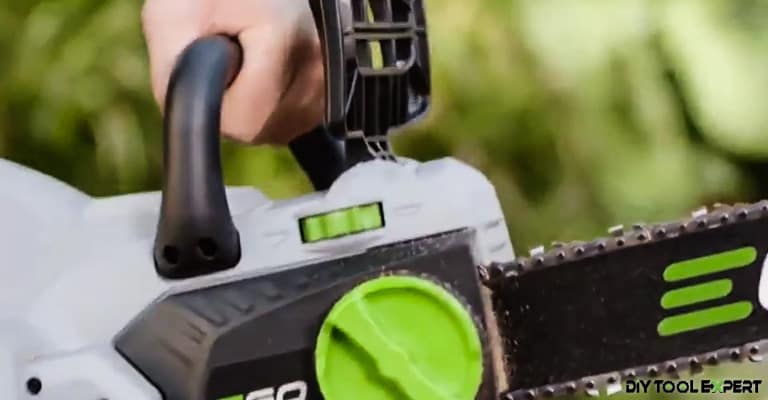 What kind of project you are going to do with your chain saw?
The category of chain saw you have to choose depends on the project you are going to complete with your chain saw. If it is a simple and light-duty project an electric chain saw is enough but if your project is heavy-duty I will suggest you go for gas-powered chain saw.
Are you an expert or a beginner?
An expert has enough knowledge about the working mechanism of the chainsaw and he also has a clear idea about his project.
But, if you are a beginner and looking for a chain saw that will help to enhance the level of your expertise I will suggest you start your journey with an automated electric chain saw that does not require much adjustment and easy to control.
Do you need to move your chain saw frequently?
If you need to move your chain saw frequently it is wise to choose a lightweight chainsaw. Though the manufacturers try to decrease the weight of their chainsaw for the ease of transportation they also have to maintain a limit.
To get a clear idea about the ease of transportation, check the dimension, weight and the included components of the chain saw.
Which kind of operation do you feel comfort?
Some chainsaws offer one-handed operation and some offer two-handed operation. Two-handed operation is safe but it needs more control expertise.
How much speed or power do you require?
Chainsaws that run with fuel like gas are more powerful. If your project is heavy-duty you should go for gas-powered chain saws, otherwise, an electric chain saw is enough.
How much budget do you have?
If you need a powerful and heavy-duty machine your budget range should be high. But, if you are an occasional user and your project is not heavy-duty you can go for a low-cost machine.
Have you checked the safety features?
You must not compromise with safety no matter how expert you are or how small and simple project you are going to do. Do not forget to check the low kickback feature of your chainsaw since the kickback is a common problem of chain saw.
What are the maintenance requirements?
Proper maintenance increases the life expectancy of your machine. So, check the specific maintenance requirements of your machine.
Have you checked the brand?
Brand means quality and reliability. So, check the reputation of the brand you are going to choose. WORX, Makita, Tanaka, Stihl, Remington, etc. are some of the renowned brands of small chain saws who are producing small chain saws for a long time with goodwill.
Gas-Powered or Electric Chain Saw? | Which One is Right for You?
We often get confused with the gas-powered and the electric chain saw. Both have some advantages and some disadvantages. The right decision is to choose one that matches most of your requirements.
To take the right decision you must consider the following 4 factors.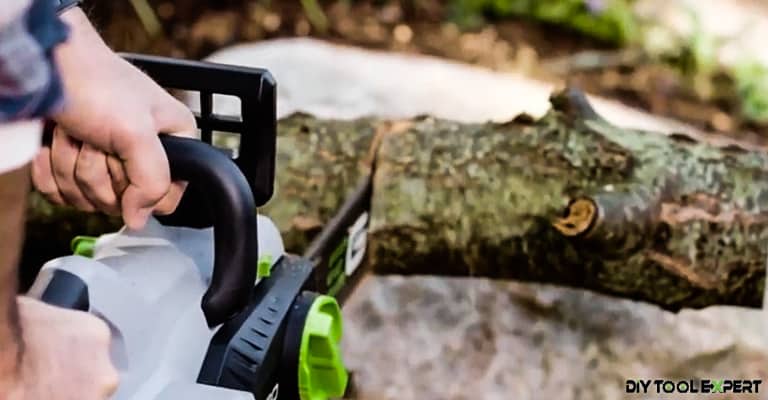 Power
Power is the first factor to be considered to buy any kind of chainsaw. The gas-powered chainsaws are obviously more powerful than the electric ones. It is because the gas-powered chainsaws 2-stroke engines with displacement ranging from 30cc to 120cc and os they are able to generate more torque.
On the other hand, electric chainsaw runs on the power of one or two batteries or direct electricity. The corded electric chainsaws generally range from 8-15 amperes or 30-50 amperes.
Because of the National Electrical Code requirements, electric chainsaws cannot exceed more than this specified ampere range. The 30-50 amperes chainsaws are generally used for heavy-duty works. If you have a larger ampere circuit, you could technically buy a larger amperage capacity chainsaw but that is an exceptional case, not a general case.
No doubt that the gas-powered chain saws are more powerful but that does not mean you have to purchase the more powerful one. You should buy depending on your power requirement. If you need high power if you are a professional user if you need to deal with hardwood most of the time you can choose the gas-powered chain saw.
Ease of Use
Electric chain saws are easier to control compared to a gas chainsaw. If you are a beginner and an older or weaker person operating electric chainsaws will be easier for you.
If you are an expert and you need to perform heavy-duty jobs gas chainsaw will suit better with your work.
Ease of Maneuverability
Whether you are a home user or professional user you have to take your machine from one place to another, at least from the storage place to the yard you have to take it. So the ease of maneuverability is very important.
The ease of maneuverability of a chainsaw depends on its size and weight. The electric chain saws are generally compact and lightweight compared to a gas chainsaw.
The gas chain saws are bigger in size and heavier as it includes an engine.  I will not say that gas chain saws are hard to transport; they just need more power to transport compared to the electric chain saws.
Speed
The speed level of gas chainsaw is higher than an electric chain saw. So, to cut through hardwood or to accomplish heavy-duty projects our recommendation is the gas-powered chain saw.
Safety
Since gas chain saws have higher speed risk related to a gas chain saw is more than an electric chainsaw. The kickback problem is more common in gas chainsaw than an electric chain saw.  But that does not mean that the electric chain saws are free from risk.
As a cutting tool, both are risky and you must take proper safety measured during the cutting operation.
Cost
Gas-powered chainsaws typically cost double the price of an electric option. The electric chainsaws are available in two types – one is corded electric chain saw and the other is battery operated. The battery-operated chain saws are costlier than the corded one.
So, Who is the winner?
I am not gonna answer this question because you are the one who can give the right answer.
Best Small Chainsaws reviewed
Considering the size as the base factor this list of 7 best small chain saw has been made. During making this list we did not do any compromise with power, efficiency, and productivity of the tool.
1. GreenWorks New G-Max DigiPro Chainsaw
Greenworks New G-Max DigiPro Chainsaw is a small size chainsaw that does not require any gas engine to start. It runs through the power battery. The manufacturer of this cordless chainsaw is Greenworks who have taken the Lithium-Ion technology to the next level that is capable of competing with gas engine chain saw.
In a chainsaw, we expect more torque and less vibration. Compared to a gas-powered chainsaw the Greenworks New G-Max DigiPro Chainsaw creates 70% less vibration and 30% more torque.
It features an innovative brushless technology that offers greater efficiency with 30% more torque. If you want to replace your gas-powered chainsaw but want the same or better efficiency than gas-powered chainsaw you can order the Greenworks New G-Max DigiPro Chainsaw.
A 40V Li-ion battery provides the power of cutting.  The battery is capable of powering more than 25 tools.
A heavy-duty Oregon bar and chain, 0375 chain pitch, chain brake, metal bucking spikes, and an automatic oiler have been incorporated to this chainsaw to ensure high performance.  While working, you may face the problem of adjusting the chain.
It creates less noise and leads to less wear and tear. The life expectancy of this battery-powered chainsaw is pretty much satisfactory.
To ensure safety chain brake and low kickback chain have also been added. The electronic chain brake prevents sudden kickback and thus it prevents any injury or accident.
The oil tanker is translucent. So you do not need to open the oil tanker to check the level of oil. You can see the level of oil from the outside. While working it may leak the bar oil. You also should not store the oil in the oil reservoir.
For the lawn care enthusiast, it is a great choice. If you are one among them, you can keep this chainsaw in your cart. It offers compatibility with 14 different types of law tools.
2. BLACK+DECKER LCS1020 Cordless Chainsaw
The lightweight and easily portable BLACK+DECKER LCS1020 Cordless Chainsaw runs through the power of 20V Li-ion battery.  Since it runs through battery you need to recharge the battery when the charge level will become low. The BLACK+DECKER provides a charger with their product so that you can recharge it easily.
It is not like that you always have to use the specific battery that is provided by the manufacturer – BLACK+DECKER. You can interchange the battery with many of the other power tools of this brand and can extend the cutting time by switching out the second battery.
It features one 10″ premium Oregon low kickback bar & chain. This low kickback bar & chain offers safety during performing cutting operations. The tool-less chain tensioning system of this device along with the low kickback bar and chain helps to cut quickly and smoothly.
The adjustment process is also made easier to make the journey of your work smooth and enjoyable.  Since it does not require a lot of energy to operate you can work for a long time without being tired using this cutting tool.
It does not come with oil stored in the reservoir of the oil. You have to purchase oil separately. The oiling system has made automatic. If you fill the reservoir, it will oil the bar and chain automatically as necessary.
The oil reservoir is opaque. So it is not possible to check the level of oil from outside but there is a small window through which you can check the level of oil.  Sometimes the oiler comes faulty that creates a problem during working.
3. Remington RM4216 Gas Powered Chainsaw
The Remington RM4216 Gas Powered Chainsaw features a reliable engine, an automatic oiler, a quick start technology, and an easy maintenance system.  If these features match with your expectation you can give a look inside to know more about this easily maneuverable gas-powered chainsaw.
It is made with a pro-grade component and ready to use. America is the manufacturer country of this durable and versatile cutting tool.
The 42cc 2 cycle engine used in this chainsaw. The engine needs a mixed fuel of unleaded gasoline and 2 cycle oil to operate.
The automatic oiler oils the chain when it is necessary and increases the longevity of the chain. You do not have to purchase the bar and chain oil separately because Remington provides it with its chainsaw.
It includes a sprocket-tipped 16-inch bar and low-kickback chain. You can trim and prune medium to large-size branches with this safe cutting tool.
Vibration is the factor that makes the cutting operation uncomfortable and also decreases your efficiency. To reduce vibration the Remington RM4216 Gas Powered Chainsaw is equipped with a 5-point anti-vibration system. It reduces vibration at a significant level.
A comfortable operation means a balanced operation. To maintain balance this gas-powered chainsaw comes with a cushion wrap handle. The cushion wrap handle protects your hand from getting hurt during operation.
For the convenience of maneuverability, the Remington provides a heavy-duty case. You can carry it safely anywhere you want putting in the heavy-duty case. You can store it in this handy chassis when you are not using it.
A common problem of gas-powered chainsaw is that it takes longer time and energy to start. To resolve this problem a quickstart technology has been used in the Remington RM4216 Gas Powered Chainsaw.
It is good for the homeowner but for professional use, it may dissatisfy you since after every use it is vapor locked and you have to wait till it cools down to start the next operation.
4. Makita XCU02PT Chain Saw
Makita XCU02PT is a battery-powered chainsaw capable of competing with a corded and gas-powered chainsaw. It is a one-handed cutting tool perfect for any residential project.
It comes with a pair of LXT Li-ion batteries each with 18V power. To recharge these batteries a dual-port charger also comes with the kit. You can recharge both of the batteries simultaneously with this charger.
The batteries do not take much time to be recharged. So, the Makita XCU02PT offers its users increased productivity and less downtime.
It includes a guide bar of 12-inch length and a built-in motor. The motor offers increased cutting speed for completing the project quickly. The tool-less chain adjustment offers you great comfort during working.
It is an environmentally friendly tool. It creates less noise and has zero emissions. It is easy to maintain since you do not have to change any engine oil, replace any spark plug or clean any air filter or muffler. Unlike other chains saw it does not need to drain the fuel for storage.
It comes with a chain and brush. It is easy to adjust the chain. The chain remains tight at initial condition but shortly after using, the chain becomes loose and falls off during operation. You can carry it anywhere around your project-area since it is lightweight.
5. Tanaka TCS33EDTP Chain Saw
Tanaka TCS33EDTP Chain Saw features an innovative double stroke engine of 32.2cc. If you are a professional person looking for a chain saw for heavy-duty works you can choose Tanaka chain saw as your friend.
We all want more power using less fuel. So, keeping in mind your requirement the engineers of Tanaka has been designed the engine in such a way so that it can work more by consuming less well.
To make the chopping operation easier and at the same time to ensure safety the sprocket nose bar with Oregon chain provides extra control. Sometimes, we face a problem to adjust the chain. To make the chain adjustment easier there is side access.
A half throttle choke with purge primer bulb is included for easy start and warm-up. It also has easy access to rear air-filter for the convenience of maintenance.
You can use it for pruning, shaping and for hobby work. The anti-vibration system provides added comfort during cutting or shaping a wooden body. An extra 14-inch bar and chain are also provided with the kit.
Emission is a common problem with a gas-powered chain saw. It is impossible to eliminate the emission of a gas-powered chain saw but it is possible to reduce the emission. The Tanaka TCS33EDTP Chain Saw produces ultra-low emissions.
There is a built-in lanyard ring in Tanaka TCS33EDTP Chain Saw for easy climbing. The power-to-weight ratio has been determined to reduce the fatigue of the user. If you purchase this item you can work for a longer time without being tired.
Sometimes it leaks bar oil during operation. If the chain loosens during cutting wood it may become dangerous and hit you in the face causing injury. So, I will recommend you to take proper safety measures during working with this chain saw.
6. WORX WG303.1 Powered Chain Saw
The WORX WG303.1 Powered Chain Saw is a chainsaw for people of all classes including the occasional users, professional users, experts, and beginners. It does not work through the power of battery rather it uses direct electricity.
The 14.5 Amp motor included with this cutting tool helps it to perform at a high speed. You should plug it to 120V~60Hz for performing the operation.
Adjusting the chain at proper tension is a daunting task and if the chain becomes loose during or after a few use it really decreases our productivity or lessens our energy to work. To resolve this kind of problem WORX WG303.1 Powered Chain Saw has a patented tension chain system that works automatically.
There is a big knob to maintain the tension of the bar and chain. It also eliminates the problem of over-tightening and increases the life expectancy of both bar and chain. If you make any tight cut on the side of the knob it will loosen by rolling itself against the wood.
To ensure the safety of a low kickback bar and built-in chain brake has been added to it. If any improper contact is made it stops automatically.
The automatic oil lubrication system oils the chain and the bar. You can check the level of oil in the oil reservoir through the small window.
Its ergonomic design lets you work in full control with comfort and safety. It does not create much noise and it is lightweight that lets you transport it to your job site easily.
Worx does not sell any repair parts. So, if you need any repair part for your chainsaw you cannot order those from Worx.
7. Stihl MS 170 Chain Saw
The STIHL MS 170 is a chainsaw designed for the homeowner or the occasional users. It is a compact lightweight chainsaw that you can use for trimming or cutting small trees, fallen limbs after a storm, and all other tasks around the yard.  It does not consume much power yet works quickly.
Vibration makes the cutting operation uncomfortable. To reduce the level of vibration it includes an anti-vibration system. It reduces your fatigue and helps you to work for a long time.
It requires to adjust the air/fuel ratio and maintain the specified RPM of the engine. But, you do not have to do anything to maintain the air/fuel ratio and the RPM of the engine since it has a compensating carburetor to do these important tasks.
When the air filter becomes restricted or partially clogged, the compensating carburetor uses air from the clean side of the air filter to control the diaphragm and flow of fuel.  If the air filter becomes dirty and there is not enough air available, the carburetor adjusts the fuel flow to compensate for the decrease of the flow of air.
There are two ramps in the guide bar rail. The ramps help to maintain the flow of oil and direct the oil to the sliding faces of the bar and chain links, the rivets and driver holes. This well-designed lubrication system of The STIHL MS 170 chain saw reduces the oil consumption by up to 50%.
A quick chain adjuster comes with this chain saw. You can adjust the chain easily using this chain adjuster.  If you keep this chainsaw idle it may become junk and eventually unable to work.
No products found.
Frequently Asked Questions (FAQs)
Here are some frequently asked questions and their answers.
What is the number one selling chainsaw?
STIHL
STIHL – The Number One Selling Brand of Chainsaws.
What's better Stihl or Husqvarna?
Side-by-side, Husqvarna edges out Stihl. Their safety features and anti-vibration technology allow for easier and safer use. And although Stihl chainsaw engines can have more power, Husqvarna chainsaws tend to be more efficient and better at cutting. As far as value goes, Husqvarna is also a top pick.
What is the lightest most powerful chainsaw?
Weighing only 5.7 pounds (without bar and chain), ECHO's CS-2511P is the lightest gas-powered rear-handle chainsaw in the world with the most power in its class.
What Chainsaw do professional loggers use?
Husqvarna
Most of the professional loggers still trust Stihl and Husqvarna as their predominant best professional chainsaw choice because they have the right balance of power to weight.
What chainsaws do pros use?
Re: what chainsaws do lumber jacks use? Generally the Pro grade Stihls, Husquvarna (XP series), Johnserred (pretty much same as Huskys) with a smattering of Dolmars, Oleo Macs and a couple of others. Pro Mac 610 is a 60cc saw, so something like a Stihl MS 362 or a Husky 357XP would be the current replacement.
Is Echo better than Stihl?
ECHO – Stihl offers the best choices and reliability with chainsaws. ECHO has better residential options for trimmers, blowers, and edgers. … Stihl may have an advantage in some areas, while ECHO is better in others. So let's start the process of breaking this down.
Is Stihl made in China?
Stihl chainsaws are manufactured in the United States and China. The company has a facility in Virginia Beach, Virginia and Qingdao, China. "Made by STIHL" is a brand promise – no matter the location of production.
Which is better Stihl ms250 or ms251?
There is a difference in this category. With the MS 250, you're looking at an overall weight of 10.1 pounds. With the MS 251, the powerhead is going to weigh 10.8 pounds. This isn't too much of a difference, but the MS 250 is slightly lighter.
Why was the Stihl ms290 discontinued?
Stihl's #1 selling chainsaw for years running, the MS 290 Farm Boss, is being discontinued. They stopped production on the Farm Boss nearly a year ago and supply is becoming scarce.
Will Stihl chain fit Husqvarna?
Re: using a stihl chainsaw chain on a husqvarna saw
This isn't about Stihl chain on a Husky, but about getting the wrong pitch. Before buying a chain, you need to know the pitch, gauge and dl count that your bar takes – the brand of the chain isn't a factor by itself, regarding fit-up.
How big of a tree can a 20 inch chainsaw cut?
A gas-powered chainsaw with a bar length of 20 inches or more is most effective for felling large hardwood trees such as oak, spruce, birch, beech and hemlock, many of which can be 30 – 36 inches in diameter.
Can I put a shorter bar on my chainsaw?
Yes, but you need a bar designed to fit on your saw. … But since most saws have longer bars than they really need, it's hard to go wrong with a shorter one. You'll get more power and it's easier to keep the chain out of the dirt and in contact with various obstacles if your bar is shorter.
Are battery chainsaws any good?
Most of these saws are powerful enough to cut through even big logs. And the best performers cut almost as fast as a small gas-powered chain saw. But if you cut cords of wood every year to heat your house, a gas-powered saw is a better choice. For everyone else, a battery-powered saw is an option worth considering.
Q: What can I cut with my small chain saw?
Ans: You can cut any kind of log or branch with your small chain saw but it depends on the type and the working capacity of the chain saw you are using.
Q: What is the best small chain saw for women?
Ans: Makita XCU02PT chain saw or Tanaka TCS33EDTP Chain Saw can be chosen for women users.
Conclusion
Our today's top pick is the WORX WG303.1 Powered Chain Saw. Though it is the best chain saw from our perspective it can be the best small chain saw for you only when it matches your project and the level of your expertise.
No matter which one you choose to purchase maintain that machine properly and for any kind of problem try to take a solution from the customer support team of the respective brand.
I'm Joost Nusselder, the founder of Tools Doctor, content marketer, and dad. I love trying out new equipment, and together with my team I've been creating in-depth blog articles since 2016 to help loyal readers with tools & crafting tips.