I love creating free content full of tips for my readers, you. I don't accept paid sponsorships, my opinion is my own, but if you find my recommendations helpful and you end up buying something you like through one of my links, I could earn a commission at no extra cost to you.
Learn more
Painting floor tiles is certainly possible and painting floor tiles can save you a lot of money.
The idea of ​​painting floor tiles was born out of necessity.
I will explain this further.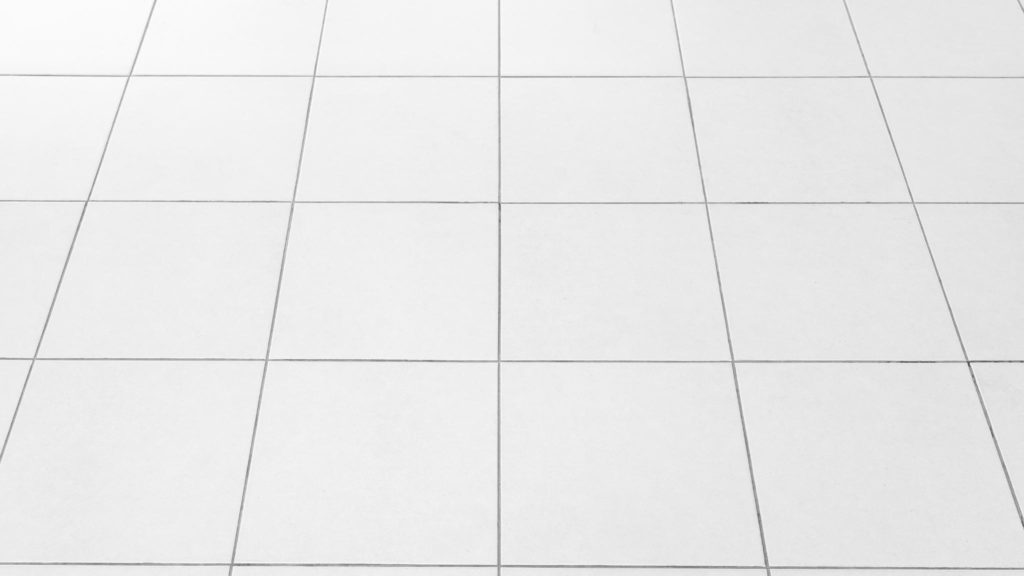 If you no longer like the floor tiles, especially the color, then you will have to look for an alternative.
You can then choose to break out all the floor tiles and then put new ones in.
Realize that this costs a lot of time and money.
If you have a budget for it and you can have it done then this is a good thing.
If you don't want to or can't do this, painting floor tiles is a great alternative.
Painting floor tiles in which room
When painting floor tiles, you first have to look in which room you want to do this.
You can basically paint your floor tiles anywhere.
Take a living room for example.
There is a lot of walking and therefore a lot of wear and tear.
floor tiles
Then choose a paint that is very scratch-resistant and wear-resistant.
Or you want to paint your floor tiles in the bathroom.
Then you will have to make sure that you choose a paint that can withstand moisture well.
And that not only can withstand moisture but also heat.
After all, you don't shower with old water.
In addition, this paint must of course be wear-resistant.
Painting floor tiles need preparation
Painting floor tiles naturally requires preparation.
You will first clean the floor tiles well.
This is also called degreasing.
There are different products for this.
The old-fashioned degreasing with ammonia is one of these.
Today there are many products that allow you to do this.
The well-known ST Marcs is one of these.
This product is also a good degreaser and has a lovely pine scent.
You can also use Dasty from the Wibra for this.
I myself use B-Clean.
I use this because it is biodegradable and completely odorless.
What I also like is that you don't have to rinse the surface.
Painting and sanding floor tiles.
Floor tiles should be sanded thoroughly after degreasing.
It is best to use sandpaper with grit 60.
This roughens up the tiles.
Do the very accurately and take every corner with you.
Then clean everything and sand again.
This time take a grain of one hundred for this.
Sand each tile individually and finish the entire floor tiles.
After that, the main thing is to make everything dust-free.
First vacuum well and then wipe everything with a tack cloth.
This way you can be sure that you haven't forgotten anything.
After that you start with the next step.
Painting and priming tiles
After you have made everything dust-free, you can start applying the primer.
Use a primer that is suitable for this.
When you choose a multiprimer, you are almost certain that you are in the right place.
However, please read in advance whether this is actually suitable.
You can apply the primer with a brush and a paint roller.
Before you start, you first cover the side with a tape.
After this, take a brush and paint the sides of a tile first.
Then take the paint roller and paint the entire tile.
You don't have to do this per tile.
You can do half a square meter right away.
And that's how you finish the entire floor.
Paint and varnish the floor
When the base coat has cured, apply the first coat of lacquer.
When it has also cured, sand it lightly and make everything dust-free.
Then apply the final coat of lacquer.
Then wait at least 72 hours before walking over it.
Your floor will then be like new again.
Do you have any questions about this or do you have a suggestion or maybe a handy tip?
Then let me know by writing a comment below this article.
Good luck and lots of painting fun,
Gr Piet
Painting tiles, yes that is possible and what is the method.
Paint tiles
You can paint wall tiles or sanitary tiles, but if you paint tiles you have to apply the right method.
Normally I would not be quick to recommend this: painting tiles. This is because there is usually a glaze layer on tiles. This prevents good adhesion if you do not use the correct method.
Yet I know from experience that it is possible with a good result.
Have done it several times in the past and now know what to look out for and which resources to use.
If you follow my rules exactly, you will get an amazing result.
Painting tiles arose because not everyone has a budget to buy new tiles.
Everyone cannot do it themselves and will then be recommended to a professional.
Do you want to paint garden tiles? Then read this article about garden tiles.
Painting tiles where preparation is essential
It is very important that you make good preparations.
If you don't do this you won't get a good result.
First, and that is really the most important thing: degrease very well with a B-clean or a st. Marcs and that at least twice.
Then you can choose from cleaning with an acid in it, the tile will then become dull or simply sand it with a grain of 80.
I choose the latter because then you can be sure that the adhesion is very good.
When the sanding is finished, make everything dust-free and wipe everything with a damp cloth.
Then wait for everything to dry.
Use a good primer when painting
When painting tiles, use a universal primer.
This primer can be used on all surfaces.
Sand the primer very lightly and dust the tiles again.
Now you can choose a water-based paint or a paint based on white spirit.
I myself choose a turpentine-based paint because a water-based paint looks a lot like plastic, which is really not nice.
It is therefore important to use a turpentine-based primer and a turpentine-based top coat.
To get a really nice result I always paint three layers.
If you do this, you won't see any difference if you take new tiles.
You can simply apply the paint with a 10 cm roller, I only use a brush at transitions or corners.
Don't forget to sand and clean between coats, of course, but that goes without saying.
I hope you find this article valuable.
Do you also have experience with this?
Or do you have a question.
You can ask me calmly!
regards
Piet
PS I also have an article about painting a tiled floor
I'm Joost Nusselder, the founder of Tools Doctor, content marketer, and dad. I love trying out new equipment, and together with my team I've been creating in-depth blog articles since 2016 to help loyal readers with tools & crafting tips.