I love creating free content full of tips for my readers, you. I don't accept paid sponsorships, my opinion is my own, but if you find my recommendations helpful and you end up buying something you like through one of my links, I could earn a commission at no extra cost to you.

Learn more

With a Shop-Vac wet and dry pump vac, you won't have to carry heavy water tanks from point A to point B. This one unit can do all the heavy lifting for you. The Shop-Vac pump vac comes with all features built-in right inside the vac. Pumping out water with this unit takes only a couple of minutes. In a nutshell, you simply need to attach a garden hose to the outlet of the pump. If your shop vac comes with a water pump inside, you can use the vacuum right away. Simply pick up water from anyplace you want, and the vac will pump it out for you: no hassle, messes, or heavy tanks to carry. Whether it is a hot tub, an outdoor pond, a flooded basement, or just still water outside, this vac can pump all the water out. You just have to remember how to set your Shop-Vac up for pumping, and that is what I'm going to show you in this article.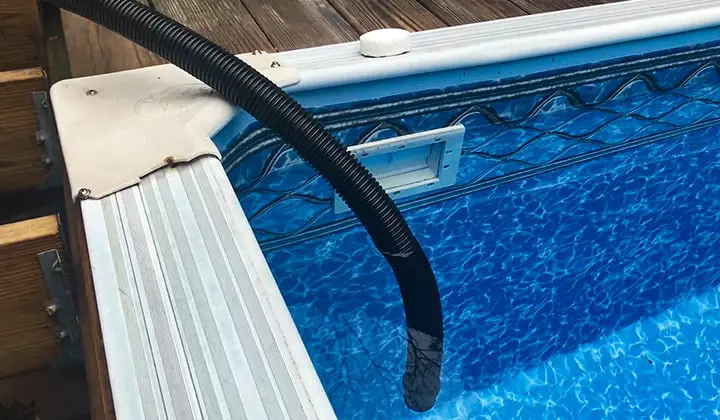 Using A Shop Vac For Water Pump

Most of the guides online will only show you how the machine performs. But not this one. I'm going to cover the basics as well as the steps that you will need to follow in order to prepare the vacuum for pumping out water.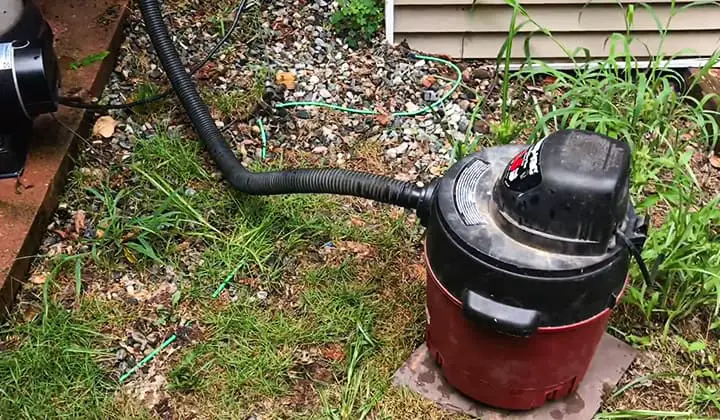 Step 1 Okay, so the first thing that you need to do is remove the air filter when you start to vacuum up liquid, water, and stuff like that. What happens is that as you vacuum up the water and the tank fill up to a high level, there is a ball much like a float switch that stops the vacuum from sucking up any more water. The little float goes up, and it blocks the vacuum so that it doesn't suck any more water up. However, that's not what you want. Instead, you want the vacuum to act as a transporter for the water. Step 2 Now, you will need to connect the hose to the connector and attach the special adapter that is designed to suck water in. It just looks like flat plastic. If you have lost it, you can buy replacements. You can even use third-party adapters with shop vacs. Step 3 Before you start vacuuming, let me talk about something else first. There will be a water pump that you can remove from the shop vac. This pump is made specifically for the vacuum that is needed to pump the water out of the vacuum. What you need to do is to remove the shop vac hose and hook a garden hose to it to pump out the water. If you have this placed in, you won't have to worry about filling up the tank with water. The vac will pump it out via the garden hose. If you are dealing with a flooded basement, this pump will not only suck all the water but will also pump it outside out of your basement. Alternatively, you can pump all the water into your sump, and the sump pump will take care of the excess water. So, at this step, make sure the pump is connected. Step 4 At this step, I'm going to show you how you can connect a water pump. The first thing you need to do is unscrew the cap at the bottom and then hook up the pump. Make sure to follow the instruction manual if you don't know which way the pump goes in. You will notice a little gasket in there. It looks like a little O-ring that will seal the connection point so that the water stays inside the vacuum tank. Make sure the ring is tight. Then, when you are ready to start vacuuming, you will hook the garden hose on the other end. Step 5 Now that you have connected the water pump, put the top lid back on and start sucking up water. Start vacuuming all the water and let the vac do all the pumping. If you are at a point where you have vacuumed up a bunch of water and your wet/dry vac is full; if you don't have the pump, you will need to empty the tank manually. You can just empty it out and call it a day or vacuum up some more. However, you have the water pump installed; you can continue vacuuming till your basement is dry. The way this pump works is you connect the garden hose to the pump and turn the pump on. You will need to attach the pump to a power outlet. The pump will drain out all the water from the tank. As soon as you get to the bottom, you will need to shut the pump off. Now, you can start vacuuming again.
Additional Tips

Make sure to take out the paper filter and bag from your vacuum. Depending on the model of shop vac you have, some will come with a foam filter. This type of filter can handle different types of liquid mess as well as dry mess. If that's the case, you won't have to remove the filter at all during the entire cleaning process. The example I've shown here will work with any standing water. However, if you want to vacuum a wet carpet, you will need a carpet extraction adapter. Also, keep in mind that some shop vacs can work without using any filter. If you are only vacuuming water, you don't have to worry about filters at all. You can use a shop vac without a bag, but it is not recommended to do so if you are vacuuming only dry dust. When you are using the vac to clean a pond or pick up water, you will need to remove the bag.
Can I Use A Shop Vac For Cleaning Large Proportion Of Water?

A shop vac is designed to pick up both wet and dry things from the floor. In case of your open yard or basement floods, you can use shop vacs to take care of all the excess water. However, if you have a large volume of water, a shop vac isn't a suitable choice.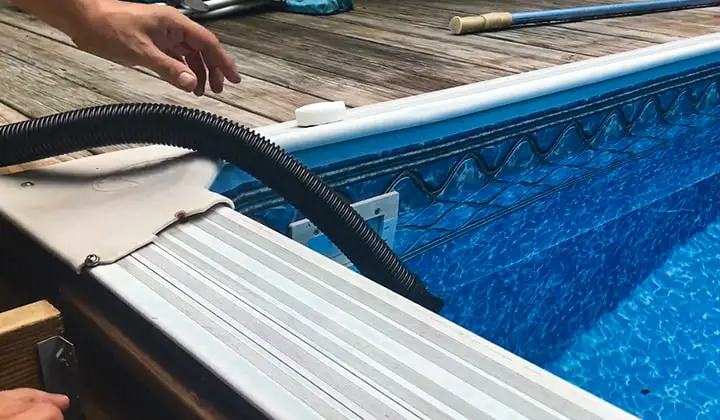 The motor inside these vacs isn't designed for long term sucking. For this purpose, a water pump is a more suitable choice. If you want to drain out a large pond, it is better that you use a water pump instead.
Final Thoughts

All right so, that's pretty much it. This concludes our article on how to use a shop vac as a water pump. This is all you need to do if you want to clean up some water with a shop vac.
I'm Joost Nusselder, the founder of Tools Doctor, content marketer, and dad. I love trying out new equipment, and together with my team I've been creating in-depth blog articles since 2016 to help loyal readers with tools & crafting tips.