I love creating free content full of tips for my readers, you. I don't accept paid sponsorships, my opinion is my own, but if you find my recommendations helpful and you end up buying something you like through one of my links, I could earn a commission at no extra cost to you.
Learn more
Taking a Closer Look at 3 Car Trash Cans Suited to the Ford Explorer
As the name suggests, the Ford Explorer is capable of great things. It can take you where a lot of other vehicles simply can't reach, off-road and off the beaten path. It's a vehicle that can help you explore the greater landscape around you, but these sorts of adventures require plenty of snacks and supplies, and as a result, you end up with a lot of garbage.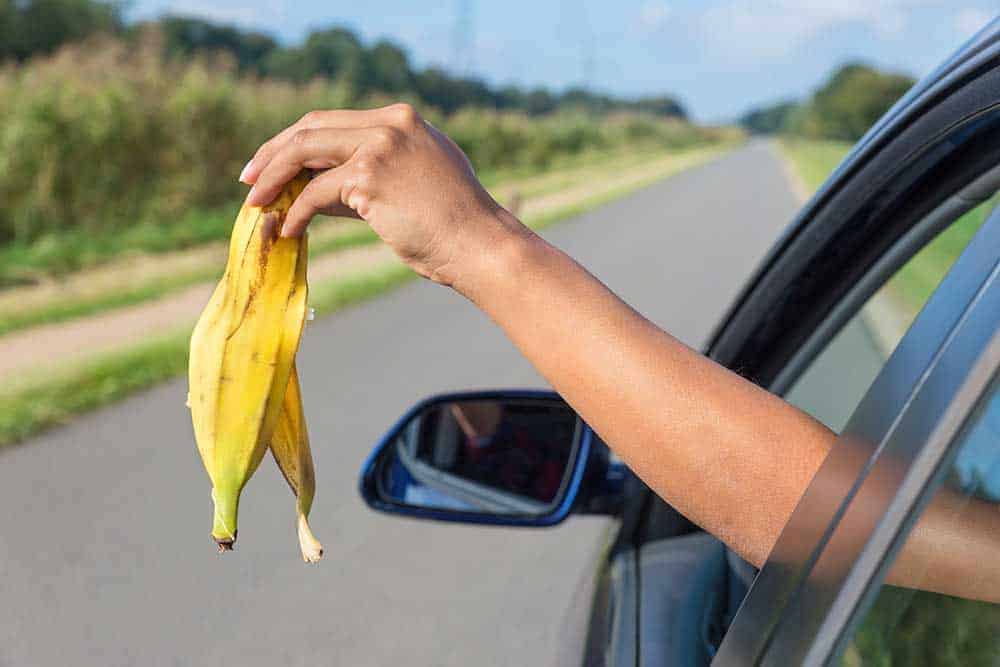 Ditching it is not an option, and you're in the middle of nowhere, so before you know it, your lovely Ford Explorer becomes a trash can on wheels, accumulating candy wrappers here and plastic bottles there. Sure, you can shift it when you get home, but sometimes you forget, or you're too tired to ferry it all indoors.
Not to worry, though, wanderer. We've done the legwork and made a shortlist of the best trash cans you can buy for your Explorer.
Also read: check out these best car trash cans we've reviewed for any make and model
Best Trash Can for Ford Explorer
Top Pick
Capacity for Days
The Ford Explorer is a hefty vehicle, which means you've got plenty of room for a large car trash can, so my number one suggestion for you is this 3.9-gallon mammoth from Drive Auto.
A trash can of this capacity can hold a whole family's refuse even after days on the road, which is great if you often take the kids or some friends out on an expedition with you.
Featuring a magnetic lid, it keeps unpleasant odors on lock, so you can go ahead and fill your lungs with fresh country air without gagging — always a bonus.
A flexible design, it can be installed on door handles, headrests, and consoles, so you can put it exactly where it's needed most, and the interior is completely waterproof, meaning those Mountain Dew dregs ain't going anywhere, pard.
Oh, and did I mention that it doubles as a cooler? No? Well, it does, so you don't have to waste cabin or trunk space on two separate containers. Simply load this bad boy up, enjoy your refreshments, then throw your empties back in — job done!
Pros
3.9-Gallon Capacity – No need to empty it every 2km.
Installation – 3 methods, or it could just sit in your trunk.
Magnetic Lid – Easy access and stops smells.
Leakproof Interior – Keeps dregs from escaping.
2-in-1 Design – It's a cooler too!
Cons
Rigidity – Could use a bit of support.
Second Pick
A Solid All-Rounder
This car trash can from EP Auto is one of the most popular options on the market, and it's a great fit for loads of different cars, but here's why it's extra perfect for the Ford Explorer.
Firstly, this thing has some serious capacity. Granted, it's not as large as the monster can in my top spot, but 2-gallons is still plenty of room to accommodate a full car's worth of trash during a long day out in the great outdoors.
Secondly, it can be fitted wherever you need it most — we're talking headrests, glove box, floor mat, console…it's got you covered. What's more, it boasts an elastic shutter that keeps trash in without locking you out, so you can dispose of trash easily while driving.
And where my top pick fails, this handy can succeeds, because it's reinforced with rigid sides that prevent it from collapsing and spewing all the trash back out into your Explorer.
To top it off, it's got a tough, leak-proof lining, so once something's in there, it's in there for good, whether it's a liquid or a solid.
Pros
Installation – Lots of options.
Waterproof Liner – No leaks.
Rigid Sides – Stays upright.
Elastic Shutter – Easy access.
Cons
No Full Lid – Odors can escape.
Third Pick
The Fancy Choice
Ford Explorers have awesome interiors. Seriously…with three rows of seats, there's more leather than you could shake a stick at (poor cows). It's part of the reason why you want a trash can in the first place, but what you don't want is a trash can that looks like garbage itself.
That's why my third and final suggestion is this swanky PU leather can that will fit right into the interior aesthetic and look like a factory-fitted part of the car.
Rather than use a whole tangle of straps or noisy Velcro for anchorage, it simply uses a heavy base board, so there's no installation to worry about. Just place it in your footwell and that's that.
The PU leather is waterproof, durable, and a total breeze to clean, and really, it's that nice that it could double as some extra general storage for that pile of CDs spilling out from every nook and cranny.
Pros
Aesthetic – Smart, sleek, stylish, and simple.
Leak-Proof – No sticky spills.
Weighted Base – No installation required.
Dual-Purpose – Can be used as general storage.
Cons
No Fixtures – May topple when the adventure gets rough.
12oz – Not that large.
No Lid – Will need emptying often to prevent odors.
Frequently Asked Questions
Before you head off on your next expedition, let's roll through a couple of FAQs, just to make sure you're clued-up on the topic.
Q: Can you get ants in your car?
A: Ants are insanely resourceful critters. They can get EVERYWHERE. I once found them in my house in an interior cupboard. How? I simply don't know, but unfortunately, it means your car is no safe haven.
If you've got some serious trash building up in your ride, especially lots of candy wrappers and soda cans, you're increasing the risk of ant infiltration by a ridiculous amount.
Keeping ants at bay is just one of the reasons a quality car trash can is a fantastic idea.
Q: How do car trash cans stay upright?
A: Manufacturers offer a few methods of securing car trash cans. Some designs have straps that loop over your headrest or hook onto your console. Others utilize a Velcro or weighted base. Rigid side inserts prevent collapses.
Final Thoughts
I think each of these trash cans brings something wholly unique to the table, so I'm hoping that at least one of them caught your eye.  
With one of these locked and loaded, no longer will your wanderlust be marred by messy consequences. From here on out, it's all good, clean fun!
I'm Joost Nusselder, the founder of Tools Doctor, content marketer, and dad. I love trying out new equipment, and together with my team I've been creating in-depth blog articles since 2016 to help loyal readers with tools & crafting tips.