From attaching a wire connector or to co-join two different metals, experts will always look for a wire crimper to get the job done. Not only that, as an electrician, you may need to strip or cut cables as well, with the best wire crimper you can always finish these tasks in the desired shape and size.
These tools are easy to use and flexible. But to get the best one, you always have to do the best research. Haven't time to do so? Don't worry, we do the same for you. Here you will get the ins and out of these products with our top suggestion for you.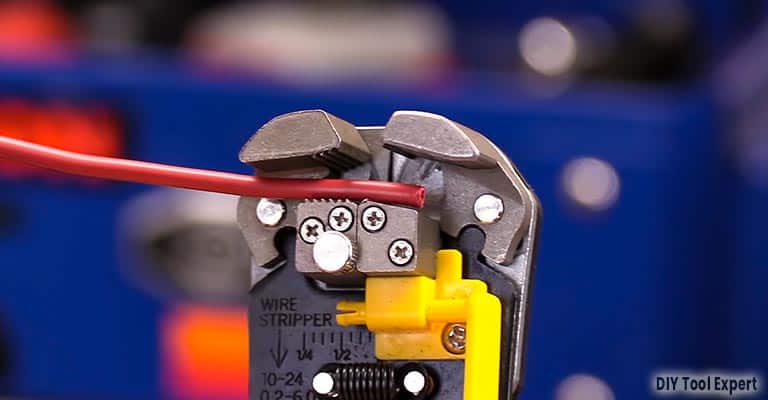 Wire Crimper buying guide
Exclusive features are not always the requirement for a hand tool, experts also look for safety, durability as well as reliability. Here are some crucial factors you must look for in these products.
Build: the tool must be made from strong and hard metal most likely hardened steel that will make the tool capable of applying a large amount of pressure as well durable.
Operation: the operation should be easy and free of stress. There may be a release trigger as well as self-adjustment that will reduce your efforts.
Crimp Size: the tools should allow different sizes of wires to crimp, at least the standard sizes.
Handles: both of the handles should be perfectly shaped that will fit any ones hand properly. There also should be plastic or rubber coating to provide a good grip as comfort.
Ratchet System: the ratchet system need to be accurate and exact, we recommended a full-cycle ratchet system for these criteria. It should crimp the wires properly and properly. Better check them before making the final decision.
Best Wire Crimpers reviewed
Here are our top picks best wire crimpers for you, they will satisfy you with performance and comfort for sure.
1. IRWIN VISE-GRIP Wire Stripping Tool
It is likely to prefer carrying one tool instead of carrying three tools for the same amount of work, this Irwin Vise-Grip wire crimpers make this happen for its multi-purposes feature with great performance. It is hard, strong and a powerful tool to do whatever you need.
Let's break the idea, this tool can be used as a cutter, as a plier as well as it has a crimping section, ensuring that you can do every phase of your work with just one tool.
Not only that, this tool is made of hardened steel, the induction hardened cutting edges make a clean cut as well as keeps the edges sharp forever.
The Crimping section is made for both insulated and non-insulated terminal, giving you full flexibility while working with it. No matter what the condition of the wire is, just put it inside the tool and crimped it perfectly.
On the other hand, the bolt cutter cuts the bolts to the exact size, thinking about the lead thread? It also leaves them ensuring perfect size and condition.
Moreover, Pliers style nose at the front will help you to use the wire strippers to pull or make a loop with the wires. After all, it is a complete package that you always wanted to have.
The backside is you will find it hard to get a proper grip especially for its small handle that might be a huge problem if your hand is slippery.
2. Titan Tools 11477 Ratcheting Wire Terminal Crimper
Everyone wants a tool that will give maximum performance with minimum problems, this wire crimpers from Titan is the ultimate solution for all. It is durable, easy to use and a high-quality tool for all kind of users both at home and workshop.
Let's start with its signature feature, it has a ratcheting mechanism with adjustable clamping force ability. This special design will allow you to have more control to make precise crimping as well as repeatable crimps with it. It also ensured that you will need just one crimp to get the job done.
At the same time, unique design with the high build quality- this combination makes it far better than any other competitor. Compound action design makes it possible to put more crimping power every time you tried it.
On the other hand, the quick-release lever will free the crimper jaws automatically at any position, it is a great relief from giving extra efforts. Moreover, the durable steel jaw and comfortable grip will make the process more efficient, accurate and quick.
The problem is the weight of the tool is heavy compared to the size of it that makes it hard to use at small or remote works. However, this is not recommended to use this wire crimper with heat shrink connectors.
3. Channellock 909 9.5-Inch Wire Crimping Tool
If you are looking for that kind of tool that is easy and comfortable within your hand then this is the answer for you. This wire crimper from Channellock is super-light that you won't feel that you are having a powerful tool in your hand.
Let's talk about the other features. The name says everything, this wire crimpers not only crimp but also cut wires within a specific gauge range, undoubtedly it will add extra value to the tool as you do not need another tool at the same time to get the job done.
However, these crimpers crimp both the insulated and non-insulated wires. Why not do so, the leaser heat treated edge makes it so sharp and accurate.
On the other hand, the body is made from high carbon steel that ensures that there will remain no question about the durability. The electronic coating on the surface keeps it safe from rust and corrosions.
Moreover, there is a tricky feature, they colored the body with an elegant light blue color that helps to locate it easily even in low light condition.
But the problem is through the plastic coating is comfortable and nice to see, it is slippery. That means there is a huge chance to drop it unintentionally while working which is not only a disturbance but also dangerous.
4. IWISS Crimping Tools
What will you be looked for in a wire crimper, a good and accurate performance with flexibility and comfort? This wire crimper from IWISS is going to fulfill all your expectations. This one will worth every penny you pay for sure.
Let's start the discussion with the features that makes this one a unique tool. It has an excellent crimping ability allowing you to use the tool for different sizes of wires. Moreover, it has a wide range of crimping capacity that means it can be easily used for different kind of connectors.
You must thank the 'steps' that will place your wire without efforts, it will automatically align the wire in the right place so that the percentage of perfect crimping will be increased by a large scale.
On the other hand, the build quality of the tool is amazing, made from strong metal makes this one strong and durable.
At the same time, a wide electrode cutting side will ensure you to have a high precision crimping every time you use the tool.
After all, the automatic release trigger, as well as the ratcheting mechanism, ensures that you will need much fewer efforts every time you use this crimper.
But the fact is you need to be very careful about using the tool by applying too much force on the handle as in that case the tool could be damaged.
5. Hilitchi Professional Insulated Wire Terminals
Professional touch on the tool is more preferable for engineers or professionals than the look or price. This crimper tool from Hilitchi is something like that, it is a professional and self-adjusting crimper and pliers as well. It is a hard, strong and powerful tool that makes it be a great choice.
It has an integral lock with a self-adjustment ratchet mechanism that makes the overall operation so easy and flexible. No matter what kind of wire you are going to crimp, this crimper will adjust it automatically according to the size of the wire.
At the same time, this feature ensures to have perfect and clean crimping relieving you from memorizing the gauge of the wires.
On the other hand, the jaws and handles are made from a special kind of steel that ensures long durability as well as specially designed for human factors engineering. The plastic coating on the handle makes it so comfortable to be used.
Moreover, this tool accepts both semi-insulated and insulated terminals connectors, don't need any extra tool to do this.
The disappointing fact is there is no dimple in the jaws that means it will not secure the crimp at all.
Moreover, when you are going to crimp smaller wire, then you will find trouble though it works great for larger wires.
6. Gardner Bender GS-388 Electrical Pliers
These wire crimpers or also electrical pliers from Gardner Bender is a medium-sized tool that is comfortable and flexible as well making it one of the best competitor for your toolbox.
This hand tool provides superior performance with its exclusive features and facility. With its high leverage handle, it will fit well in any one's hand that means it will need fewer efforts to get the job done.
At the same time, with good finish and perfect measurement, it ensures a comfortable working experience with comfort. Moreover the improved and premium gripping performance will help you to have good control over the tool that will also prevent any kind of hand strain due to repetitive uses.
Anyway, the unique thing is its nose shape. The tapered nose can reach tight and narrow locations. That also allows you to crimp both insulated and non-insulated electrical wire terminals as the Pex crimps.
However, talking about the durability this product is made of drop forged high carbon alloy hardened steel that makes it strong and powerful. No matter what kind of wire you are going to use, its blade will sure cut them by applying proper strength and pressure.
On the other hand, the problem is in some cases the jaws are slightly misaligned which makes a huge difference in the performance of the tool.
7. Gardner Bender GS-389 Cutter/Crimp
The name says the all, this hand tool from Gardner Bender is not only a wire crimper but also a coaxial cutter. It is strong and powerful that is ideal for home and small works.
At first, let us discuss the outlook, this tool has a very simple outlook having all the important features, most likely a traditional one. But it is still durable and has enough strength due to it's a strong and hard steel that allows you to cut any kind of coaxial cable and wire.
Moreover, the jaws are made from hardened steel alloys that make the body rigid and capable of producing a high amount of force and pressure. At the same time, the machined black blade just performs its task fine and clean.
On the other hand, the handles are perfectly shaped and have plastic cushion all over it that improves the gripping performance as well as makes it comfortable to work with.
However, it can crimp and cut a different kind of wires that allows you to use the tool to get the job done with just this one. Overall, this tool is an amazing tool for medium and home users.
Now the negative sides, the machining of the tip is not that perfect so that it becomes a huge pain when you are expecting a precise cutting and crimping.
8. Wire Stripper, ZOTO Self-adjusting Cable Cutter Crimper
Imagine you can crimp wire, trim insulator or strip and cut cable with the same tool then you will never look for anything else. This self-adjusting hand tool from ZOTO is such a special tool for the pro workers and professionals.
The amazing part is its self-adjusting ability, the jaws adjust themselves according to the size of the wires that means you need much less effort as well as it improves the performance.
At the same time if you have to deal with smaller wires, then the micro-adjusting swivel knob will do the job for you, making the whole process easy and efficient.
However, the jaws are made of alloy steel, hardness and toughness make the product durable and capable of applying enough amount of pressure. The cutting edge is also sharp to ensure a clean cut.
You know what, the unique thing is still not revealed. You can also adjust the stripping and cutting power that will give more control over the tool as well as enable it to be used for a variety of works.
On the other hand, the comfortable plastic coating improves the gripping performance and help to decrease stress.
But still there are some bad sides, like after using it several times, the stripper does not hold the insulation properly. Even if you tighten the adjusting screw then the head may be jammed.
9. IWISS Battery Cable Lug Crimping Tools
Our last pickup of the list, this hand tool from IWISS is also special for its exclusive features and user-friendly operation. Unlike the previous one from the same manufacturers, this tool is a little bit longer and have a different shape.
However, the handle is longer that allows you to reach narrow spaces as well as give you benefits of leverage. The fact is the rubber coating over the handles are anti-slippery and are more comfortable and have well grip.
Durability will never be a concern for this tool, made from hardened steel this tool will give you a long service life. Moreover, they thicken and reinforce the metal plate on the crimp head that improves the overall performance on a great scale.
On the other hand, this tool has a very high precision jaw that always ensures that you will have a tight connection always after crimping with the high workforce.
After all, the operation of the tool is super easy and it could an ideal tool no matter what you want to use it home or work.
The sorrow fact is you may find trouble to load the ring terminal unless you open the tool completely, that needs an extra effort and time.
What is a Wire Crimper?
A wire crimper is simply a hand tool that is used to crimp or assemble a cable connector securely. They are also used to co join a different kind of metals together in desired shape and posture.
They are strong and hard, capable of producing a lot amount of pressure. Their handles are medium or long sized and comfortable due to the coating. The head has a different build for different sizes of wires or cable that allows you to use the tool with flexibility.
Frequently Asked Questions (FAQs)
Have some confusion? Here are all the answers about the best wire crimpers.
How Do I Choose a Crimping Tool?
Wire Gauge and Crimp Profile
Wire gauge is a top consideration, as crimping tools are sized according to the wire gauge they can accept, using American Wire Gauge (AWG). Just as important is the terminal being crimped, as each type of terminal has a specific crimp profile, requiring a certain die.
Is Crimped Hair in Style 2020?
Raise your hand if you rocked crimped hair back in the early '90s. According to Rashida Parris-Russell (Mane Assassin), crimped waves is another retro style that's going to make a comeback in 2020, but this time around they're more of a subtle wave instead of the tight kinks from your childhood.
How Can I Crimp My Hair Without a Crimper?
Tightly braid your hair in several small sections, so that you end up with about ten or so braids all around your head. You can work in larger sections to get a wider crimp if you prefer. Flat iron each braid, then leave them to cool. When you're done, take the braids out and shake your fingers through your hair.
What Are the 3 Types of Connectors?
There are three types cable connectors in a basic cabling installation techniques: twisted-pair connectors,coaxial cable connectors and fiber-optic connectors. Generally cable connectors have a male component and a female component, except in the case of hermaphroditic connectors such as the IBM data connector.
Is It Better to Crimp or Solder?
Crimped connections, done correctly, can be superior to soldered connections. … A good crimp connection is gas tight and won't wick: it is sometimes referred to as a "cold weld". Like the solder method, it can be used on solid or stranded conductors, and provides a good mechanical and electrical connection.
What Color Wire Nut Do I Need for 3 #12 Wires?
Red
Red Wing-Nut Commonly used to connect 3 to 4 #14 or #12 wires, or 3 #10.
Can I Use Pliers Instead of Crimpers?
You don't need a fancy tool, crimps are very soft, you can use pliers.
Q: Do I need much effort to use the tool?
Ans: No, simply you don't need many efforts as it has spring-loaded as well as the automatic self-releasing trigger.
Q: Are they can be carried in a travel bag?
Ans: They are lightweight and medium in size so they can easily be carried on a travel bag. But the fact as they have sharp blades you need to be very careful before doing this.
Conclusion
Overall all of them is one of the best competitors to be on your toolbox. If you want a precise suggestion I will mention the Titan Tools especially for its exclusive features and premium quality. You may also choose Channellock if you want performance in the mid-range.
After all, these are the best wire crimper tool with lightweight and full of features. But the thing you should always be careful is about safety as they are sharp and powerful.