I love creating free content full of tips for my readers, you. I don't accept paid sponsorships, my opinion is my own, but if you find my recommendations helpful and you end up buying something you like through one of my links, I could earn a commission at no extra cost to you.
Learn more
Certain professions, such as woodworking, mechanical work, housebuilding, requires several power-tools. Without these tools fixing a plank or mending an iron slab would be a mammoth task.
A staple among these power-tools is a drilling machine. Particularly the Black and Decker BDCD220CS has caught our attention for all the right reasons. It is a handy, versatile drilling tool that any person who needs to poke a hole can use.
So, if you are interested in knowing more about the BDCD220CS, then let us jump into this review.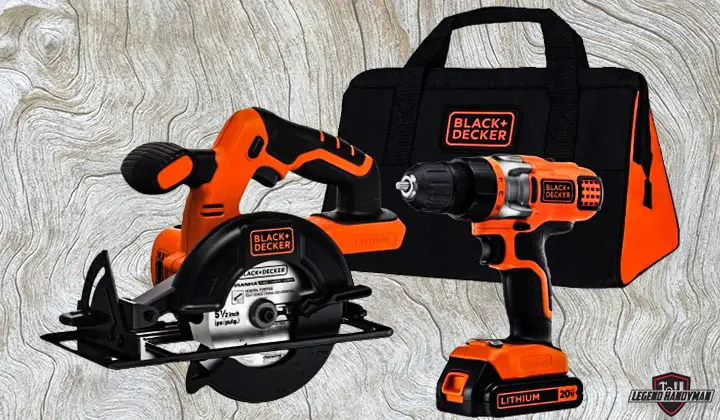 Highlighted Features
Strong torque motor that provides more control and precision
Variable speed options for greater versatility
Interchangeable batteries that fit on other Black & Decker products
Long-lasting battery life that will stay charged for at least 18 months
Cordless features allow more movement
LED lights that can illuminate the workspace
Multiple adjustment levels for ease of use
Portable product
Black and Decker BDCD220CS Review
The highlighted features are a great start in knowing the product. However, we have another segment that talks more in-depth about the features of the product.
High Torque Ability
A portable drilling machine such as the BDCD220CS needs high torque power to drill through sturdy objects. That is why this tool can pack 310 lbs. torque in conjunction with two speeds.
With this combination, you can drill with peace. Moreover, with the power output, this tool can also work with 5-1/2-inch blades and circular saws besides bits too. All of these attachments will be available with purchase for your convenience.
Durable Battery
This particular product uses a 20 V max battery, which means it can generate the required power with ease. Moreover, since the batteries are lithium-ion kind, it can last a long time.
It would be best if you charged the batteries regularly, but once you fully charge it, it can last up to 18 months. Now that is some commitment you want from a power tool battery.
Versatility
Black & Decker's products are uniquely versatile because of their battery. You already know that the batteries have fantastic output when it comes to durability. Besides that, these lithium-ion batteries are interchangeable.
The batteries come in two basic sizes, but they will fit any Black and Decker products. Any person who needs multiple power tools will be thrilled to know this as they will not have to purchase separate batteries each time.
You will also receive several add ons such as circular saws, blade saws, bits with different heads, and a soft bag for storage.
Dual Speed
A driller should be able to punch through different objects to be versatile, not only with batteries and products but also with surface materials. It is common sense that the pressure needed for a wooden board will not be the same for an iron or steel slab.
Hence this model features dual speed. The two-speed gearbox holds the triggers for changing the speed on the drilling machine. So, when you are working on iron or any other metal surface, pump the gearbox, and the driller will acquire more speed and strength.
Thus, you get all-round versatility with this device.
Adjustment features
This tool comes with unique features such as 11 position clutch, variable thickness blades, and much more. Thanks to the different clutch positions, you will always be able to control the drill no matter which position you hold.
You also get blade adjustment options when you need to drill deeper or have to sharpen edges. The tool-free depth and bevel adjustments allow smoother transitions between one drill and another.
All these functions also make the tool more compact and versatile, as we already mentioned before.
Cordless
A common issue with most power tools is the fact that they have cords and wires. The need to stay connected with a power source restricts movement. It also becomes difficult to work with when your surface board is big.
So, when the cord length falls short, you have to resort to different uncomfortable positions. It not only consumes time but can also inflict body aches. Thus, a new type of drilling machine came into existence.
The BDCD220CS is a cordless machine. So, you no longer have to worry about how far you can go. Moreover, since this machine runs on lithium batteries, it does not need a direct power source either.
Portable
The drilling machine being cordless means it is much more portable than a corded device. On top of that, the dimensions of the device are perfect for occasions when the user can only drill with one hand.
It has trigger options on convenient spots, so all you have to do is press down on the trigger to start drilling. The machine is also comparatively lightweight and less bulky. All in all, it becomes a great portable drilling machine.
Assembling and dismantling the device is also quite easy. Just make sure to follow the user's manual.
LED
Anybody who tried to drill knows how important placement and accuracy is. A wrong move can damage the wall, the wooden board, or the steel plate. But even so, it is very hard to gauge where to make the drill.
If the space is dark and small, then it becomes even harder. As a result, Black & Decker manufactured drilling machines with LED options. So, when you switch it on, it will illuminate the work surface and increase your accuracy.
The light does not flicker either. Thus, your concentration will not be hampered.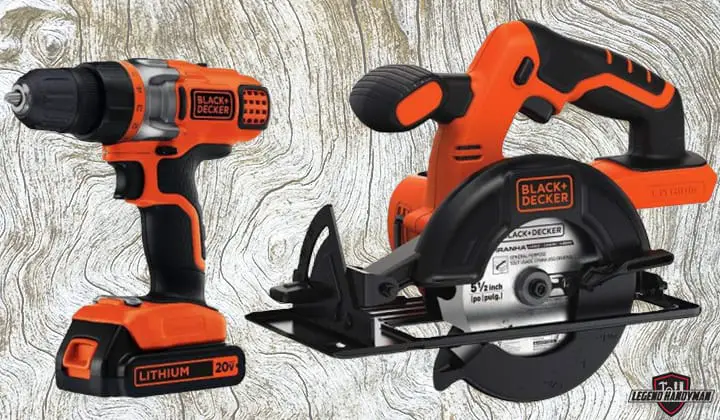 Pros
High functioning battery
Long-lasting product
Superior power generation
Portable and compact
Interchangeable battery
Compatible with circular saws, blades, and bits
Non-flickering LED
Cordless machine
310 lbs. torque
Easy to store
Cons
Being cordless causes for less power generation
Final Word
You cannot deny the need for a drilling machine when it comes to renovating, mechanical, or building chores. And the Black and Decker BDCD220CS is a fantastic product for that job. So, if you require such a cordless power tool, be sure to check it out.
Related Posts Bosch Power Tools Combo Kit CLPK22-120 Review
I'm Joost Nusselder, the founder of Tools Doctor, content marketer, and dad. I love trying out new equipment, and together with my team I've been creating in-depth blog articles since 2016 to help loyal readers with tools & crafting tips.