When we invest in an appliance, one of the most important qualities that it can provide is a longer lifespan.
When you feel like you are constantly swimming against the tide and shelling out for replacement hardware, things can become a little challenging.
Dustbusters are the exact same; buy the wrong kind, or treat it in the wrong manner, and it won't last anywhere near as long as it should.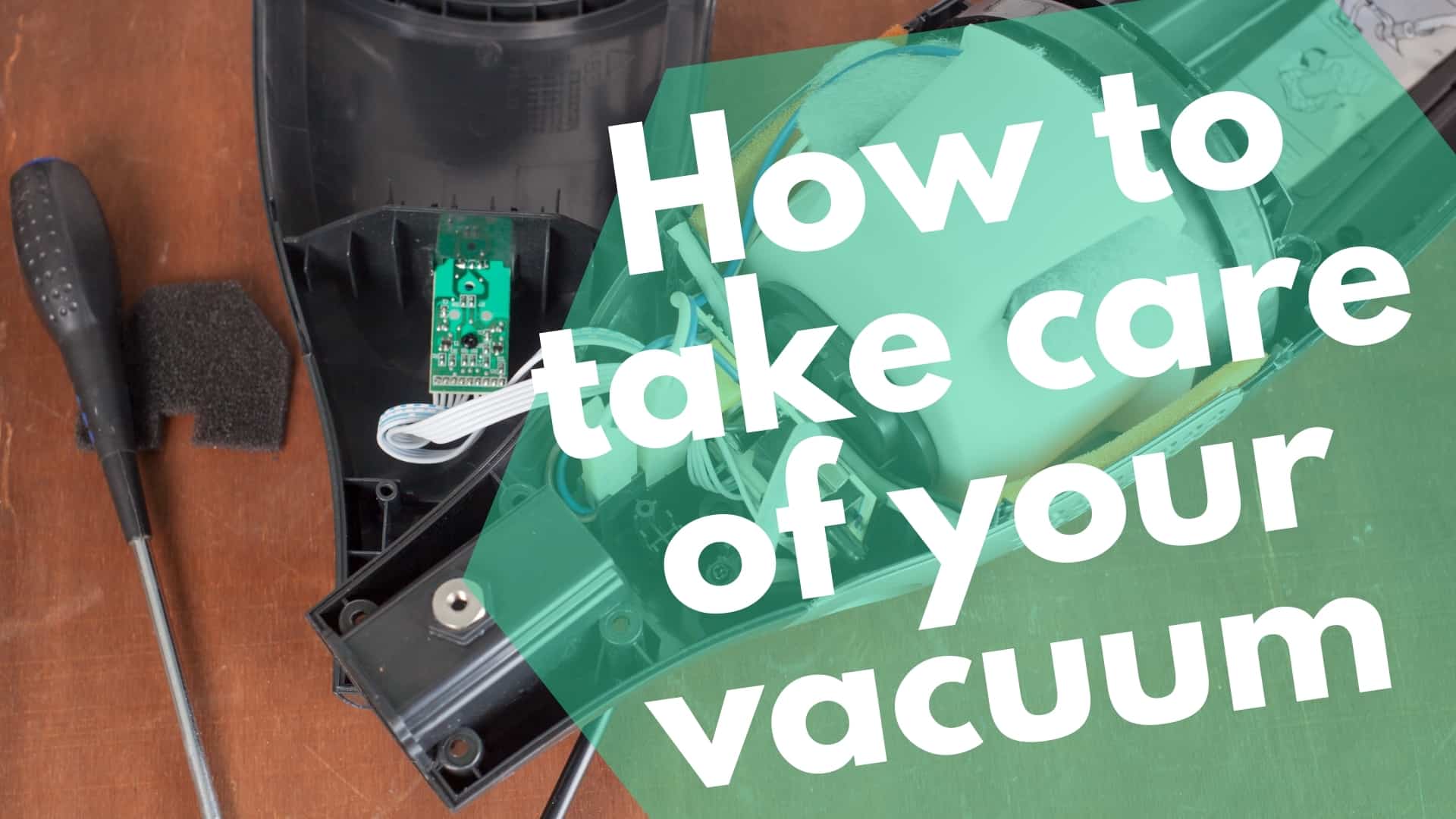 Vacuuming properly is one of the most important and effective defenses that homeowners can use to maintain their floors and carpets in the best condition. While a vacuum cleaner can make your cleaning process much easier and efficient, it needs maintenance and care. You need to take care of your vacuum cleaner, or you'll need to get used setting up a vacuum cleaner fund to buy a new one!
Like any other machine, it's a matter to give importance to your vacuum cleaner. When you know how to take care of your vacuum, you can always maintain the healthy environment of your home. Here are few things that you need to do to make your vacuum last longer. While nothing lasts forever, there's no reason why you should allow poor care and treatment to make you have to invest in a new dust buster so soon.
What can you do, then, to improve the overall consistency of the lifespan and quality of the vacuum cleaner itself?
Empty the canister. Replace the bag.
Whether the vacuum that you have in your home has clear canisters or the one with a bag, it is very necessary to replace and empty that space. Make sure that you clean it regularly and do not wait until it's full.
The bags should be changed while the canister should be cleaned up after every usage. It's important to do this; the more that you avoid the bag getting excessively clogged, the easier it will be to use. An emptier bag ensures the hardware can operate without any loss in proficiency, which can be hugely satisfying.
Check your hoses & filters
Not all the dirt you vacuumed passed on through the bag or canister. Sadly, some pieces get caught in the filter. If there's too much dirt in the filter, then nothing will be able to move around in the bag.
To deal with this, you simply need to clean out the filters and the hose as often as you can. This avoids bottlenecked performance and helps to make sure the 'arteries' of the hardware can maintain full working order.
Gently clean the filters of your vacuum cleaner, depending on their needs. Some require shaking, some may be rinsed, others wiped. The hoses of your vacuum may get clogged, which will eventually cause it to develop cracks, or sometimes come loose. All these issues can impede the efficiency of your vacuum, so it's important to fix them immediately. If you cannot correct them, take it to a repair store.
Let the roller loose
Sometimes, you need to check the things that might wrapped or caught in your vacuum. Once you have found out that there's something around the roller, remove them immediately. After all, a roller will not be able to perform its best if there's something wrong with it.
Apart from that, anything that can impede the free motion of roller can put a strain in the motor of your vacuum cleaner. Make sure you get rid of anything that could be limiting that freedom of movement.
Clean the brush
Every time you are using your vacuum, its motorized brush become jumbled in string, hair or other fibers most especially if your kids are craft-loving or have pets with long hair. Severe tangles in the brush can affect the cleaning performance of your vacuum, so it's important to clear it periodically.
Get the belt checked
Another important thing to do is to see how the belt of your vacuum holding up. The belt is the one that helps to turn the roller. When it shows sign of wear or loose, replace it immediately so that, the roller can continue to work efficiently. These can easily be found on parts and through hardware stores, so don't delay.
Consult the doctor
Commonly speaking, you see your doctor mainly for 2 reasons – because you have problems, or for a regular check-up. There's nothing different when it comes to your vacuum cleaner. Like you, it also needs a regular checkup from a professional. This is especially important if your vacuum is impaired or seems sluggish. Get it to a 'doctor' and you should notice a big change in how it performs.
Like people, vacuum cleaner also wants to have happier and longer life. Doing these important things can help a lot to make your vacuum last longer and your carpet in your home will surely thank you.
Using the tips above, you should find it a little bit easier to handle those challenging vacuum efficiency problems. All of the above are the major red flags to watch out for, so stay sharp for each!