I love creating free content full of tips for my readers, you. I don't accept paid sponsorships, my opinion is my own, but if you find my recommendations helpful and you end up buying something you like through one of my links, I could earn a commission at no extra cost to you.
Learn more
Do you know, the reason behind ruining a significant portion of wood or metalworking is not to choose the right tool?
As square be a vital tool of carpentry nowadays, choosing the right one is amongst one of the important tasks that you have to do to come with the best performance. But have you any clear idea of how many types of squares are there?
Don't be panic, in this article we are going to clarify all your confusion regarding the types of squares, their functions, and different uses. At last, I will try to provide you a final suggestion about the right square depends on your works. So, let's begin it.
Why they are Called Square?
Square doesn't mean that they have to look like a square. Mainly they are called squares because they are a convenient way to make a square shape. Having a body and a head or sometimes called the tongue, is the best way to measure distances or angles as well as to make a square shape at works.
However, not only square but also these tools can make several other shapes. Having a straight edge, you can easily draw any line to make any sketch.
What Are the Purposes of Using Different Squares?
Now you fall in a confusion, what are the purposes of these squares? In short, they are to make your works more flexible and accurate. They can measure distances and angles that are really important while you are working with wood or metal.
For example, you can mark a point by measuring distances or angles. You can make a shape or draw straight lines with these. Still not impressed?
You can also check the flatness or straightness of a surface as well as checking the level it. After all, these tools meet various types of needs at your work and make these in effective way.
Different Types of Squares
There are several types of square, which one you need will be decided by your works. They have several features that suit different kind of tasks. So, match the tasks with your work and chose the right square for you.
Try Square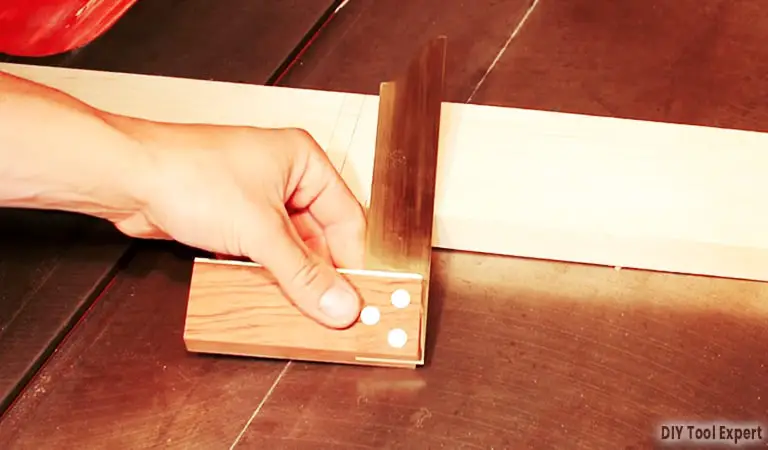 Try square is a small measuring tool that is mainly used in carpentry works. You can measure short distances and make an angle of 90-degree with it. On the other hand, the straight edges can be used to draw the layout and the graduation on the edges will help you to measure distances precisely.
It is flexible, lightweight that allows you to carry it easily. Meanwhile talking about the construction, there are two parts. The longer one is a blade and the short one is called handle. Most of the cases, they are made of steel or aluminum that makes them durable.
Combination Square
The combination square is a kind of upgraded version of a try square, having featured for multiple functions this tool could be an ideal one if you have to deal with lots of tasks.
Though it is mainly used for measuring purposes, the adjustable head will also allow you to measure and make angles of several degrees. You can also check edges or levels with it.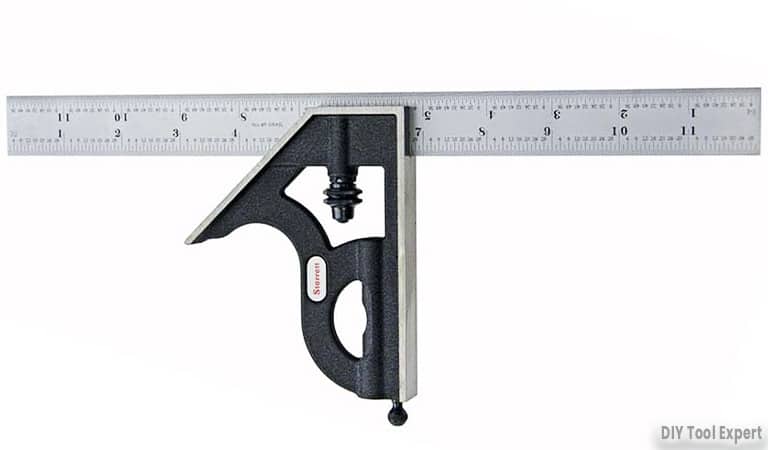 However, this tool has also a blade along with the head, unlike the try square this head can be slid over the blade. Most of the cases, the head make 45 and 90 degrees with the blade. There may be a bubble indicator and some other features to make your work more flexible.
Framing Square
You can say that the framing square is the bigger version of a try square, that will not be false at all. Having a long arm this looks quite similar to the try square. It is mostly used in carpentry and angle measurement.
The 'L' shape helps to check the squareness of the corner as well as to check the flatness of a surface. On the other hand, you can also use the blade for measuring purposes.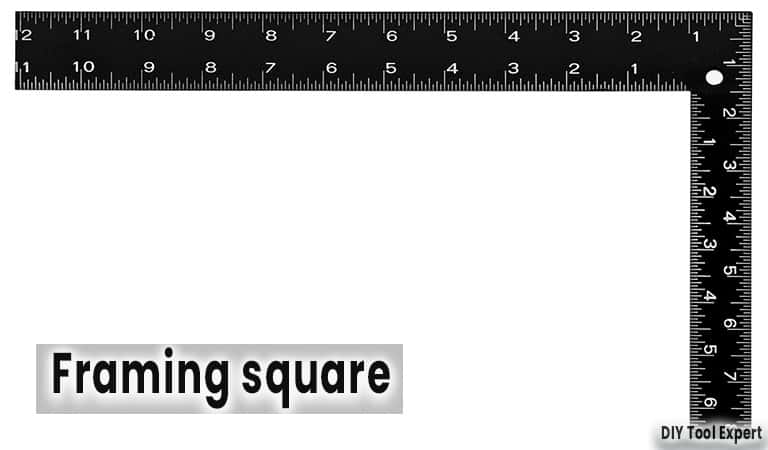 This an 'L' shape square having a long blade and tongue. Obviously, the tongue maintains a square shape with the body, having graduations on the blade it also could be an ideal tool for measuring distances in wood or metalworking.
Speed Square
If you are thinking about a tool that can do all the above tasks, then speed square is the perfect one for you. It is kind of a combination of the try square, framing square, miter square, and protractor square. This tool will allow you to do the tasks of these with just one frame.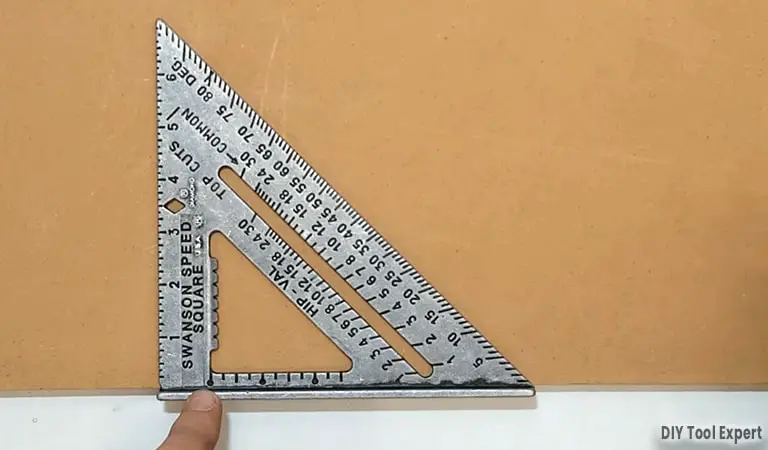 However, this has a rafter angle with three straight edges, the graduations on the edges will help you to measure distances and angle.
These triangular shape square has a pivot and extruded edge lip. For marking, measuring, or saw guide with just one tool, this would be the best choice
Drywall T Square
Drywall t square is specially made to assist you when you are working with your drywall or with plywood to cut them or making a sketch. These tools are convenient to use for its shape and size that fits its purpose perfectly.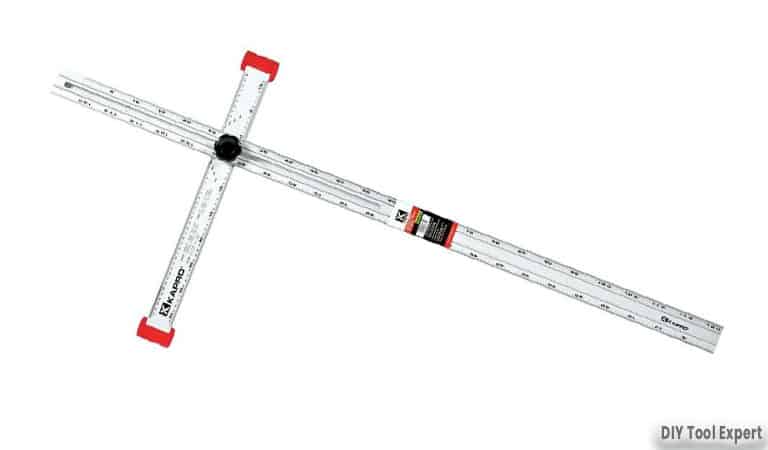 Having a long body with a head, you can use these to measure distances as well as to make a square shape. Some of them have an adjustable body that will allow you to make different angles.
They are large but the fact is this length gives you a chance to measure and mark on your drywall properly.
T Square
T square is similar to the previous one, the difference is it is mainly used in drawing on woodworking or engineering drawing. The purposes of these squares are quite similar, having a long body with a short head they are also a perfect tool to measure long distance.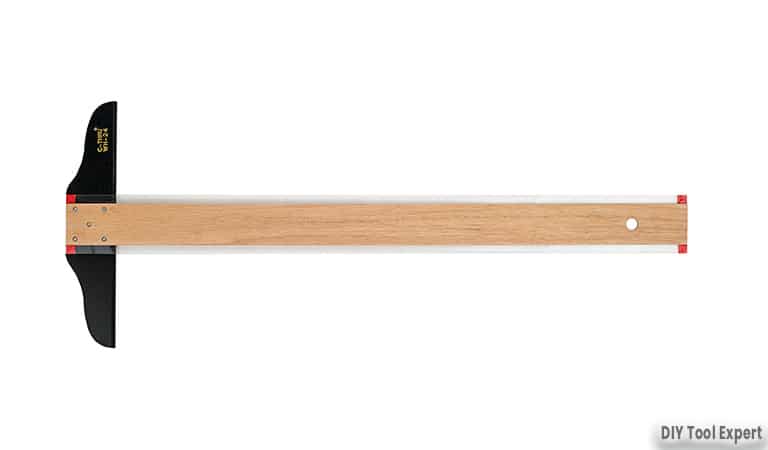 The main feature of these is to make a long straight layout, the clear edges will allow you to see the underline that is helpful when measuring or making columns. Some of them have graduations and some doesn't, so always check whether it meets your demand or not.
Frequently Asked Questions
A lot of squares, a lot of questions? Here are some FAQs with their answers to give you a clear vision.
Q. Which square is needed for woodworking?
Ans: There is no particular square for carpentry, rather every square can be used for carpentry. It depends upon your work, all squares are different from one another, so check the purposes of the squares and select that meets your demand.
Q. For making different angles which square do I need?
Ans: For making angles, a speed square would be the best choice as they have different angle graduations. You can also go for a combination square that has a protractor.
Q. Can I make a circle with these tools?
Ans: No, there is no feature to make a circle with these tools.
Summing Up
These tools are convenient and full of features that allow you to perform various types of works. Rather which one you need is totally depended on what types of works you will do.
If you need to measure a short distance and making a square shape then try square would be a perfect choice. The combination square is for you if you can look for some more flexibility or make some more angles.
On the other hand, framing square is for large scale works, want everything in one piece? Then you can consider speed square.
Meanwhile, drywall t square if you need a big scale to mark points on your drywall. Or for woodworking or engineering drawing? T square is perfect.
I'm Joost Nusselder, the founder of Tools Doctor, content marketer, and dad. I love trying out new equipment, and together with my team I've been creating in-depth blog articles since 2016 to help loyal readers with tools & crafting tips.