I love creating free content full of tips for my readers, you. I don't accept paid sponsorships, my opinion is my own, but if you find my recommendations helpful and you end up buying something you like through one of my links, I could earn a commission at no extra cost to you.
Learn more
Painting is the practice of applying paint, pigment, color or other medium to a surface (support base).
The medium is commonly applied to the base with a brush but other implements, such as knives, sponges, and airbrushes, can be used. In art, the term painting describes both the act and the result of the action.
Paintings may have for their support such surfaces as walls, paper, canvas, wood, glass, lacquer, clay, leaf, copper or concrete, and may incorporate multiple other materials including sand, clay, paper, gold leaf as well as objects.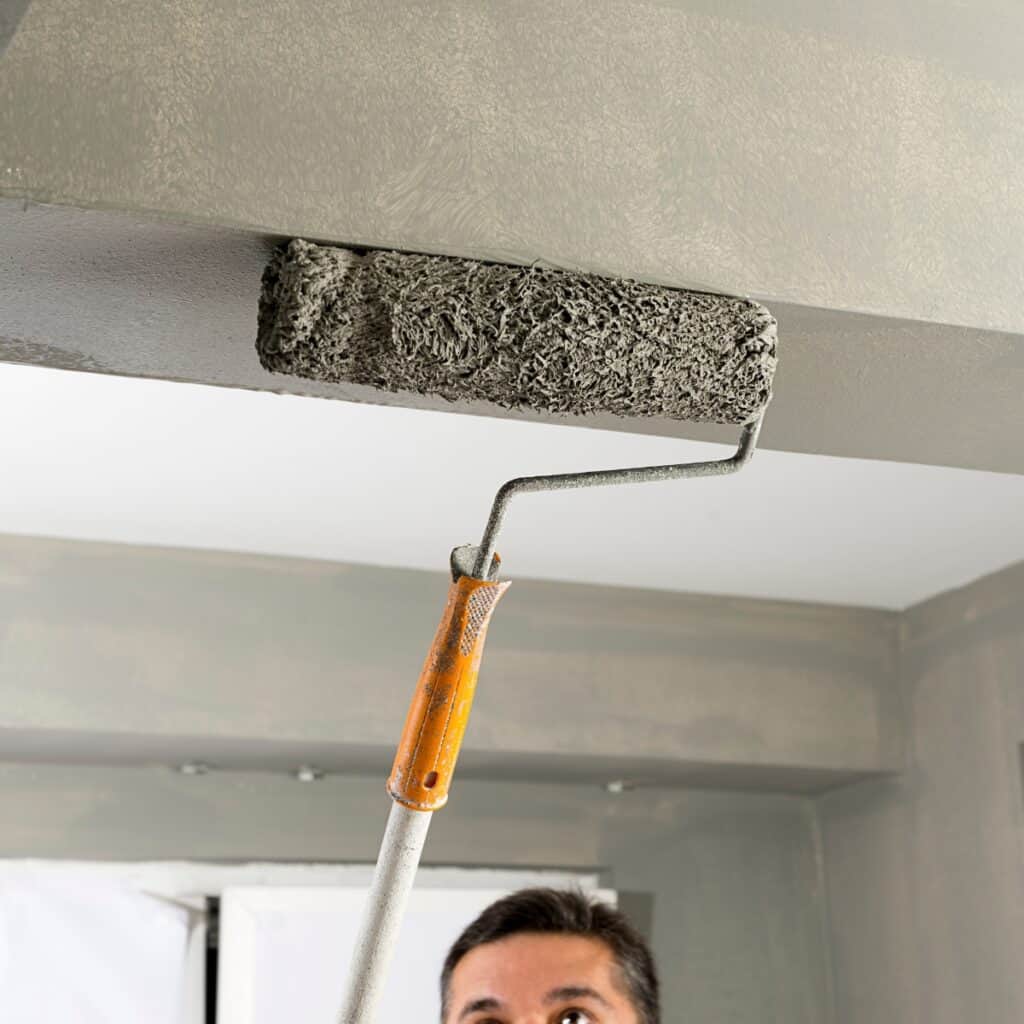 The term painting is also used outside of art as a common trade among craftsmen and builders.
Painting is an extensive concept and offers many possibilities.
The word paint can have many meanings.
I personally prefer to call it painting.
I think that sounds better.
With paints I feel like anyone can paint, but painting is something else.
I don't mean anything wrong by that, but painting sounds more luxurious and not everyone can paint right away.
It certainly can be learned.
It's just a matter of doing it and trying it out.
There are so many tools available on the internet these days that will help you make painting or painting easier.
Start with choosing a color.
You can certainly choose a color with a color fan.
But online makes it even easier for you.
There are many tools that allow you to upload a photo of a specific room, after which you can choose a color in that room.
You can immediately see whether you like this or not.
Painting and even more meanings.
Varnishing is not just painting but has even more meanings.
It also means to cover an object or surface with a paint.
.I assume everyone knows what paint is and what it consists of.
If you want to know more about this, read my blog about paint here.
Topcoating   is also giving a treatment.
This treatment then serves to protect a surface or product.
To protect this for inside your house, you should think of, for example, giving a floor a paint that can withstand wear and tear.
Or painting a frame that can take a beating.
Protecting for outside you should think of weather influences.
Such as temperature, sunlight, precipitation and wind.
Painting  is also embellishment.
You improve things with painting.
You can fix many things.
For example your furniture.
Or your walls of your living room.
And so you can continue.
Or refurbish your frames and windows outside.
Read more about refurbishing a house here.
To paint  also means to cover something.
For example, you cover a type of wood with a material.
You can also treat furniture.
It is then called a decoration.
Painting and painting fun.
I have been an independent painter since 1994.
Still enjoying it so far.
This blog came about because I was often told afterwards that the customer said: Oh, I could have done that myself.
I also kept getting questions about tips and tricks while practicing my profession.
I've been thinking about this and have come up with painting fun.
Painting Fun is aimed at you receiving many tips and using my tricks.
I get a kick out of helping other people paint.
I like to write texts about what I have experienced.
I also write about products with which I have a lot of experience.
I also follow the news through the painter's newspaper and the media.
As soon as I see that this is of some use to you, I will write an article about it.
Many more articles will follow in the future.
I have also written my own e-book.
This book is about painting yourself in your home.
You can download this for free on my site.
You only have to click on the blue block on the right of this homepage and you will receive it in your mailbox for free.
I'm very proud of this and hope you benefit a lot from it.
Download the ebook here for free.
There is a lot involved in painting.
As a basis, you will first need to know some concepts before you get started.
You can also download this glossary for free on this home page.
You only have to enter your name and e-mail address and you will receive the glossary in your mailbox without any further obligations.
Download the glossary here for free.
And so I continued to think.
I have made painting fun not only to give tips and tricks but also to let you save on costs.
Today in this day and age this is very important.
And if you can do something yourself, this is a plus.
That is why I have prepared a maintenance plan for you.
This maintenance plan shows exactly when you have to clean woodwork outside and when you have to carry out checks and what you can do about it.
You can then paint yourself or outsource it.
Of course it depends on your budget. In any case, you can carry out the checks and cleaning yourself.
You can also download this maintenance plan for free without further obligations on this home page.
It gives me satisfaction that I can help you with that.
And that way you can lower the costs yourself.
Contact us to receive that benefit for FREE  !
What can you paint.
The question is, of course, what can you do yourself without needing someone.
Of course you first need to know what you can treat.
I will be brief about that.
Basically you can paint anything.
You just need to know what preparation to make and which product to use.
You can find all this on my blog.
If you enter a keyword on the homepage in the search function at the top right, you will go to that article.
To come back to what you can paint, these are the basic surfaces: wood, plastic, metal, plastic, aluminum, veneer, MDF, stone, plaster, concrete, stucco, sheet material such as plywood.
With that knowledge you can start painting.
So what can you do yourself.
You can do many things in your house.
For example, sauce a wall.
Always try that first I say.
You then start with a preparation and then apply a latex paint.
If you also use the tools such as masking tape, it shouldn't be difficult.
Based on my many videos, it should work.
Of course, the first time is always scary.
.You're afraid you'll mess everything under it
You have to remove this shortcoming for yourself.
What are you afraid of?
Are you afraid to paint yourself or are you afraid of the splashes?
After all, you're in your own house, so that shouldn't be the problem.
If you follow some instructions via my blog or videos, little can go wrong.
.Should you splash or find yourself under it, you can clean it right away, right?
What else could you do yourself?
Think of furniture or a floor.
I understand that painting a ceiling everyone dreads.
I can imagine something with that.
Just start   where you think I will succeed.
And if you've done it once, you're proud of yourself and it gives you a kick.
Next time will be easier.
Tools to do the job.
You also need to know what to paint with.
Yes, of course you have to use hands.
There are many tools to help you with that.
You will also find a lot of information about it here on my blog.
The tools that you can use include a brush, roller for sauces, paint roller for topcoating or priming, putty knife to putty, brush to remove the dust, paint sprayer to paint large surfaces, for example, you can also use a use aerosol.
You can see that there are plenty of tools that help you during the treatment.
Of course there are many more that I have not mentioned.
You can find all of this online these days.
Other aids such as painter's tape, strippers, fillers also belong in this list.
In short, there are plenty of resources to help you paint an object.
You don't have to leave it there.
You enjoy painting.
Of course you have to want to learn to paint yourself.
I can now say everything that you have to paint yourself.
Of course you also have to want it yourself.
I only give you a lot of tips, tricks and tools to master painting yourself.
Again, you have to want it yourself.
Most people dread it or even hate it.
What is important is that you also have fun with the topcoat.
If you have done it for the first time you will see that you will naturally enjoy it.
After all, you see that the object is refurbished and has a beautiful appearance.
This will get your adrenaline flowing and you will increasingly want to paint yourself.
Then you will enjoy it.
And if you enjoy it, you will be eager for the next job and you will see that it becomes easier and easier for you.
I hope you find my articles useful and I wish you a lot of painting fun!
Do you have any questions about this article?
Or do you have a nice suggestion or experience on this subject?
Then leave a comment below this article.
I would really love this!
We can all share this so that everyone can benefit from it.
That is why I set up Schilderpret!
Share knowledge for free!
Comment below.
Thank you very much.
Piet de Vries
p.s Do you also want an extra 20 % discount on all paint products in the paint store?
Visit the paint store here to receive that benefit for FREE!
@Schilderpret-Stadskanaal.
Relevant topics
Painting, meaning and what is the purpose
Paint cabinet? Tips from an experienced painter
Painting stair railing how do you do this
Painting stone strips according to method
Painting laminate takes some energy+ VIDEO
Paint radiators, see useful tips here
Painting veneer with video and step-by-step plan
Painting countertops | You can do that yourself [step-by-step plan]">Painting countertops
Painting glass with an opaque latex +video
Buying paint can be done in many ways
I'm Joost Nusselder, the founder of Tools Doctor, content marketer, and dad. I love trying out new equipment, and together with my team I've been creating in-depth blog articles since 2016 to help loyal readers with tools & crafting tips.