I love creating free content full of tips for my readers, you. I don't accept paid sponsorships, my opinion is my own, but if you find my recommendations helpful and you end up buying something you like through one of my links, I could earn a commission at no extra cost to you.
Learn more
A vacuum cleaner has six various types, such as upright, robot, central, canister, handheld and stick vacuum cleaner.
The kind of vacuum that you need to buy will depend on your intended purpose.
But, of course, maintaining the cleanliness of your floors or carpet is what the vacuum cleaner does. It's very important that you understand and know which among those types of vacuum you will be needing.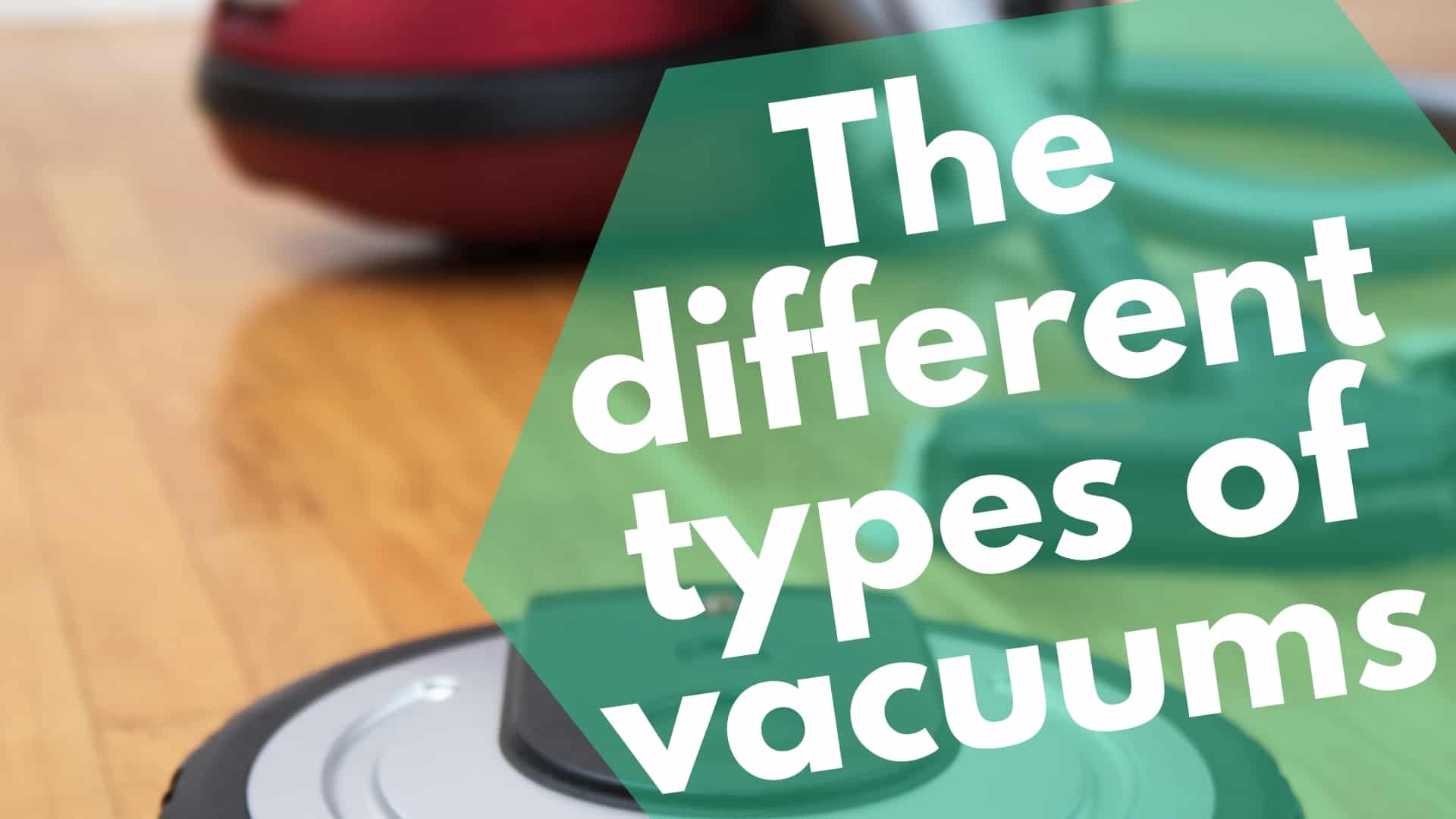 Knowing the pros and cons of every type of vacuum cleaner can help you to find the best to buy.
In this post we'll cover:
Different types of vacuum cleaners
Upright Vacuum Cleaner

Upright is the most common type of vacuum that used by many homeowners. The upright vacuum cleaners have several possibilities, features and numerous designs that you will surely like.
Pros:
No need to bend down when cleaning
Wider cleaning than other vacuums
Better to use on carpets
Better at high-pile deep cleaning carpets
Cons:
Louder operation
Bulkier or heavier machine
Check out all of the upright vacuum cleaners we've reviewed here
Canister Vacuum Cleaner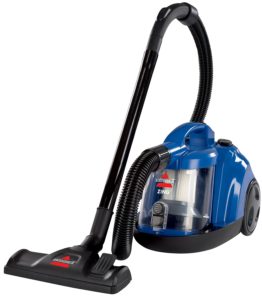 The canister vacuum cleaner has hose detached and power head. These make the vacuum cleaner more maneuverable and lighter for the users. Apart from that, most canister models come with retractable cords that can help to make your cleaning easy and quick.
Pros:
Easy to maneuver
Quieter operation
Easy to handle especially in cleaning stairs
Versatile cleaning
Better to use than upright especially in cleaning drapes, under furniture and upholstery
Cons:
Bending over
Less compact if compared to upright that makes storage difficult
Assembly is needed before your first use
Handheld Vacuum Cleaner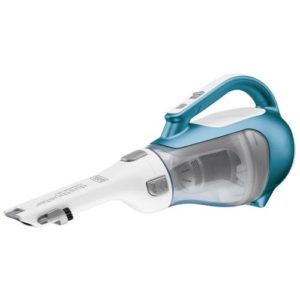 A handheld vacuum is a maneuverable and lightweight device that has the ability to easily reach a tight area of your homes. It is really good to use for fast pickup around your room. The bagless construction can make it much easier to collect dirt.
Furthermore, it can help you to save more money, as you don't need to purchase bags. Whether your handheld vacuum model is cordless or the one that is corded, there are several benefits offered for you.
Pros:
Easier to store than any other types of vacuum
Best for cleaning especially to those areas that are not easy to reach
Some models are cordless, while others are corded
Corded handheld vacuum cleaners have limitless run time
Cons:
Less power if compared to other vacuums
Cordless models have partial run time
Less capacity if compared to other types of vacuum
Check out all of the dustbusters here
Stick Vacuum Cleaner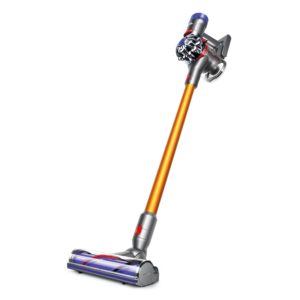 Stick vacuum is versatile and easy to maneuver because of its cordless design. It has also the ability to do what handheld vacuums can offer. Furthermore, stick vacuum cleaner is great to use by those people who prefer a lightweight vacuum. All the stick vacuum cleaners come with hygienic-released button, which effortlessly drops all debris, dirt and dust to your selected receptacle.
Apart from that, both Electrolux stick vacuum and Dyson stick vacuum are specifically designed with a cyclonic technology which ensures you to have consistent and powerful suction when you're vacuuming.
Pros:
Bagless
Lightweight
Better to use for cleaning small messes
Most are cordless & use battery
No need to bend down when cleaning
Cons:
Battery frequently has short lifetime
Bagless stick vacuum has less filtration due to limited space
Less powerful motor
Noisy to operate
Central Vacuum Cleaner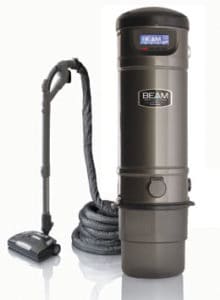 Central vacuum cleaner system is the best deal for those people who plan to sell their home sometime in the near future. It last longer if compared to other types of vacuums, and it has the abilities to move quickly around. Furthermore, the central vacuums have big dirt capacity, quiet to use and proven effective to alleviate asthma & allergy symptoms.
Pros:
Bag is optional
Only the wands, hose and attachment requires mobility
Extremely powerful
Versatile cleaning
No heavy parts – That's why easy to handle
Cons:
Long hose that can scrape walls and furniture
Expensive units
No easy storage for mobile while vacuuming
Needs professional installation
The Many Benefits of Central Vacuum Cleaning Systems

Even if a lot of consumers are aware of central vacuum cleaning systems, many do not comprehend much about them or the advantages of utilizing them. Centralized vacuuming systems have many benefits like improved air quality, larger kit dirt collection tanks and stronger suction power. Central systems are also relatively easy to setup and are able to be added to most homes when needed.
One of the biggest advantages to central vacuum systems is the fact that they make the job of vacuuming stress-free. Rather than dragging out the outdated upright vacuums from the shop or closet, you can just attach a hose to the wall outlet and vacuum up the whole area which needs attention. In many houses, every room has its own vacuum outlet, therefore there's no need to drag the clumsy upright vacuum cleaner from room to room, or from one floor to another, which leaves the power cord trailing behind you.
The central vacuum systems totally pull the grime and dirt out of your room in order that the operator doesn't end up breathing in the escaped dust. This leads to improved air quality all through the house. What is more, you don't need to deal with changing the bags that is a source of irritation, most essentially to those who suffer from allergies. While the collection tank of a vacuum cleaner still must be cleaned, it doesn't have to be done as often because bags need to be changed in upright vacuums. The manufacturers of this system also have gone the extra mile, in designing the dirt canisters in order that they could be cleaned easily and with minimal amounts of dirt and dust being released.
Central vacuum systems are also more powerful than most of the tanks or canisters or the upright vacuums which are on the market. This is due to the fact that the motor for the unit could be much bigger since it's not attached to its unit which is being pushed or pulled all through the house.
Sometimes, the vacuum motor is situated in a basement or garage, or even outside the home, as it is extremely powerful, offering superb suction power. This suction power means you can do an amazing job of vacuuming in a short span of time and which your carpet and upholstery will be better cleaned, will look well and also will last longer.
Another benefit of such kind of system is that it is extremely quiet. Due to the fact that the motor is situated in a separate area of your home, it's likely to vacuum while not disturbing others inside your home and without frightening animals.
You will find that centralized vacuum cleaning systems are costly than the common portable vacuums. Most vacuuming systems will cost you between $600 and $2,000, as the cost will depend on many factors including the side of the motor, and the vacuums accessories which are required. What is more to the cost, there's also the expense of having the system setup that will add a few dollars, depending on the size of the installation.
When Buying a Central Vacuum Sounds like a Fantastic Idea
Unlike regular barbershops and salons where the hairstylists rinse your hair before and after a haircut, millennial barbershops in busy countries like Singapore and Japan use a vacuum cleaner to suck the fallen hair off your head, shoulders and clothes.  If you're thinking of opening a barbershop, this innovative idea will surely deliver fast and clean results to customers.
Robot Vacuum Cleaner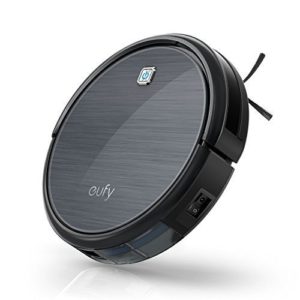 This is another type of vacuum cleaner that is great to use for cleaning your carpet. If you are too busy in your job and wish to maintain the clean environment in your home, this is the best vacuum that you can opt for. It is an intelligent device which you can program to do the duties that will normally perform by humans.
Pros:
Great for busy professionals
Many models that are easier to program
Remote control in some models
Hands-free and no manual job required
Cons:
Unreliable and may miss vital spot that needs to be clean
Most robot vacuums are not easy to use
Also read: the best robot vacuums for pets and stairs
I'm Joost Nusselder, the founder of Tools Doctor, content marketer, and dad. I love trying out new equipment, and together with my team I've been creating in-depth blog articles since 2016 to help loyal readers with tools & crafting tips.