I love creating free content full of tips for my readers, you. I don't accept paid sponsorships, my opinion is my own, but if you find my recommendations helpful and you end up buying something you like through one of my links, I could earn a commission at no extra cost to you.
Learn more
We all know how fun woodworking could be – cutting wood into different shapes and sizes, producing art with wood – bringing out your creative side. Well, woodworking could be dangerous too, the heavy-duty machines and sharp blades could lead to a terrible hazard if you express any form of carelessness.
Woodworking safety equipment is special clothing and accessories, designed to reduce the chances of accidents or hazards in the workshop or completely prevent them from occurring.
Keeping yourself safe from possible hazards can only be done by using the appropriate woodworking safety equipment.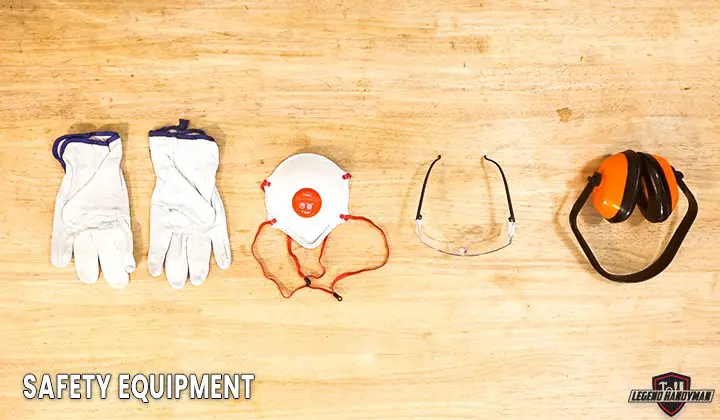 You might be completely oblivious when it comes to gear up for woodworking projects. Sometimes, you might be under-dressed for a particular project, and this would leave you unprotected and open to the possibilities of being a victim of woodworking accidents; this article will help you identify the necessary safety equipment and their respective uses.
Woodworking Safety Equipment
Yes, safety while woodworking is important, as important to know the woodworking safety rules. Below are the woodworking safety gear must-haves;
Safety goggles
Hearing protection
Face shield
Leather apron
Head protection
Dust masks
Respirators
Cut-resistant gloves
Anti-vibration gloves
Steel tip boots
LED flashlight
Push sticks and blocks
Fire protection equipment
1. Safety Goggles
Woodworking projects generate a lot of sawdust, small and light enough to get into your eyes causing it to itch, tear up, turn red and ache terribly. Avoiding sawdust from getting into your eyes is pretty easy – all you have to do is get yourself a pair of safety goggles.
Safety goggles protect the eyes from dust and debris, generating from the use of one power tool or another. They also come in different styles and brands to make choosing safety goggles you're more comfortable with easy. For workers who use prescription lenses, ordering special goggles with matching prescription lenses is advisable.
Never use ordinary goggles in place of woodworking safety goggles, they shatter easily – exposing you to more danger.
Our number one choice are these DEWALT DPG82-11/DPG82-11CTR Anti-Fog Goggles that are scratch-resistant and are one of the most durable pair of glasses that can help avoid a lot of accidents.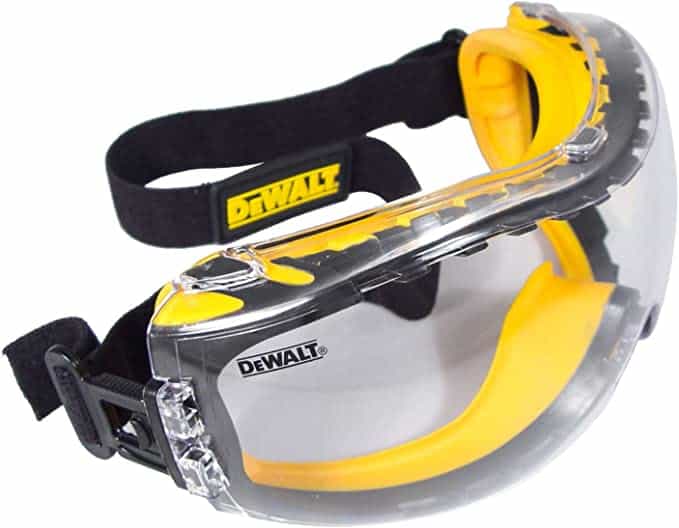 Also check out our review on the best safety goggles
2. Hearing Protection
Working on large projects means working with heavy-duty machines and power tools that could get pretty loud. Exposing your ears to loud noises for long periods could lead to the total or partial destruction of the eardrums, and this is why hearing protections are important in the workshop.
Earmuffs and earplugs are the right hearing protection equipment for woodworkers who work with machines that generate loud noises. Earmuffs and plugs are used to reduce the effect of prolonged exposure to loud noise and also keep you focused and less distracted, they also come in different colors and styles if you have a high taste for fashion.
If you're finding it hard to get a decent fit for your ear protection (I do!), these Procase 035 Noise Reduction Safety Earmuffs are a good choice because you can adjust them just about any way you want.
Plus they just block out noise like a beast!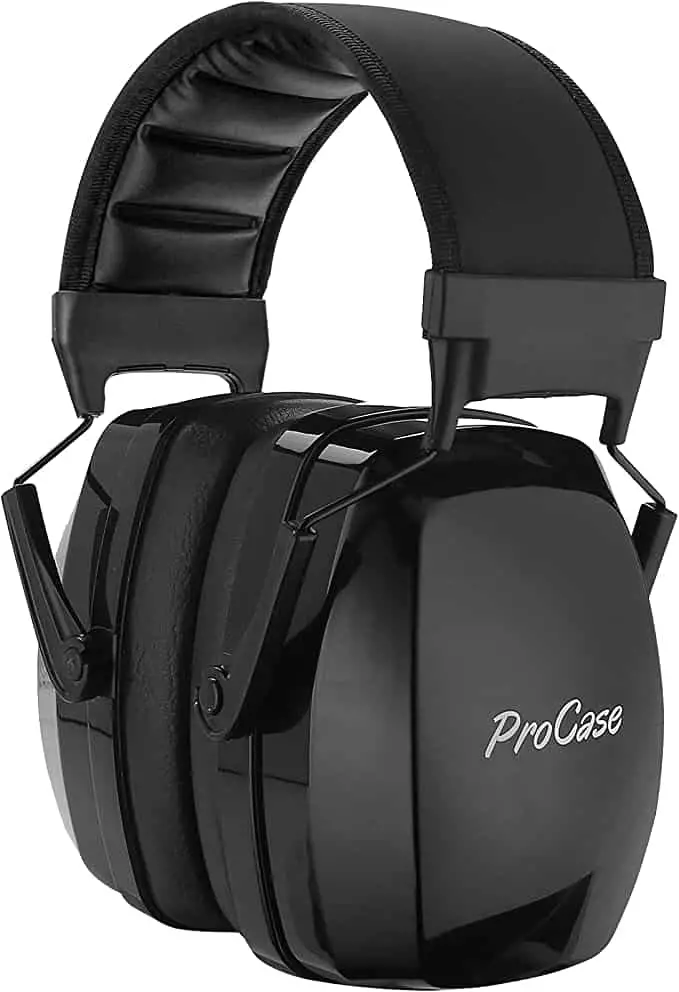 Also read: these are the hearing protection aids you have to have in your workshop
3. Face Shield
Unlike safety goggles, a face shield protects the whole face. As a woodworker, you should be prepared for debris that might aim for your face especially when cutting wood. Protecting your whole face with a face shield is the best way to prevent debris from getting to your face, which might cause an injury.
For woodworkers with sensitive skin, face shields are mandatory – they prevent wood and dust particles from having contact with the skin, which might lead to skin irritation. Whatever face shield you get, make sure it is transparent, so it doesn't reduce visibility.
You will be wearing these when you're doing some of the toughest jobs in woodworking, so I do not advise getting a cheap one in this category of protective gear. These things will not only save your life but your neck as well.
This Lincoln Electric OMNIShield has been at the top of my, and many other professionals', lists for quite some time and for good reason. You wont find a better face and neck protection out there.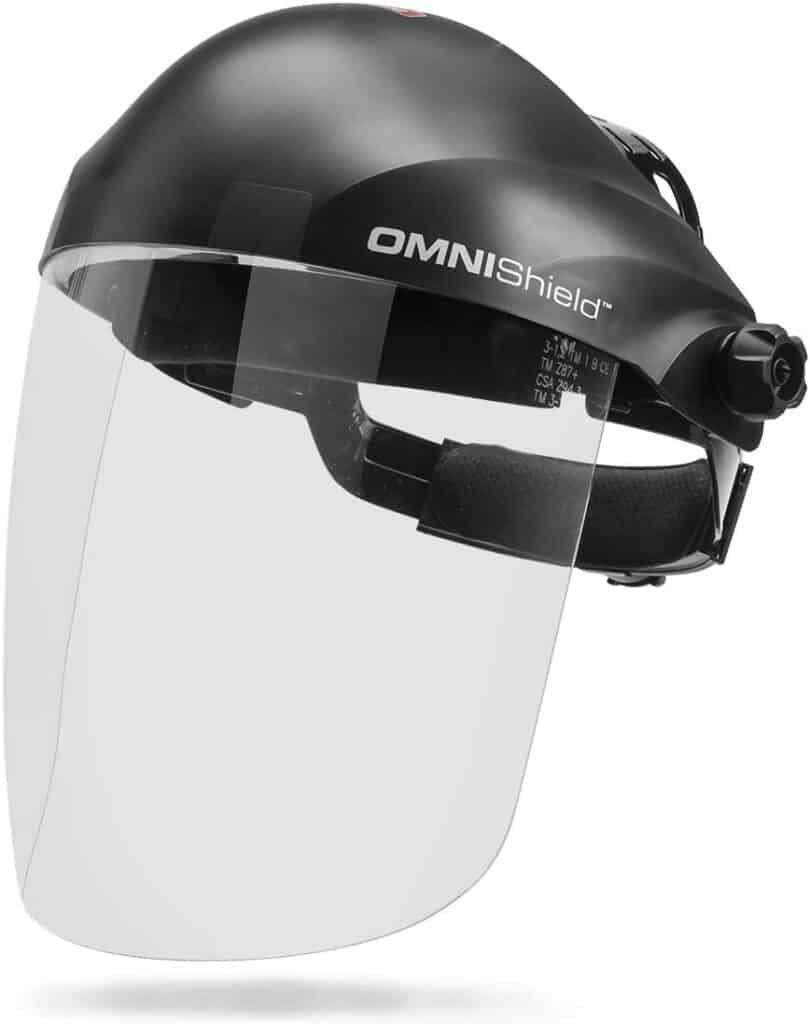 4. Leather Apron
While you're busy thinking of the right clothes to wear, to prevent your cloth from getting caught in a spinning machine, consider getting yourself a leather apron that'll tie your clothes back and keep them from getting in your way.
Leather aprons are strong and won't tear easily. They also come in various designs and purchasing one with multiple pockets would be of great advantage to you; this makes it easier for you to keep smaller tools closer to you. Remember, choosing a leather apron that is comfortable and fits perfectly makes you more comfortable and reduce the chances of any accidents occurring.
Just get a decent one where you can put a few of your tools in as well so you might not have to buy a separate leather tool belt and you're good to go.
The top choice here is this Hudson – Woodworking Edition.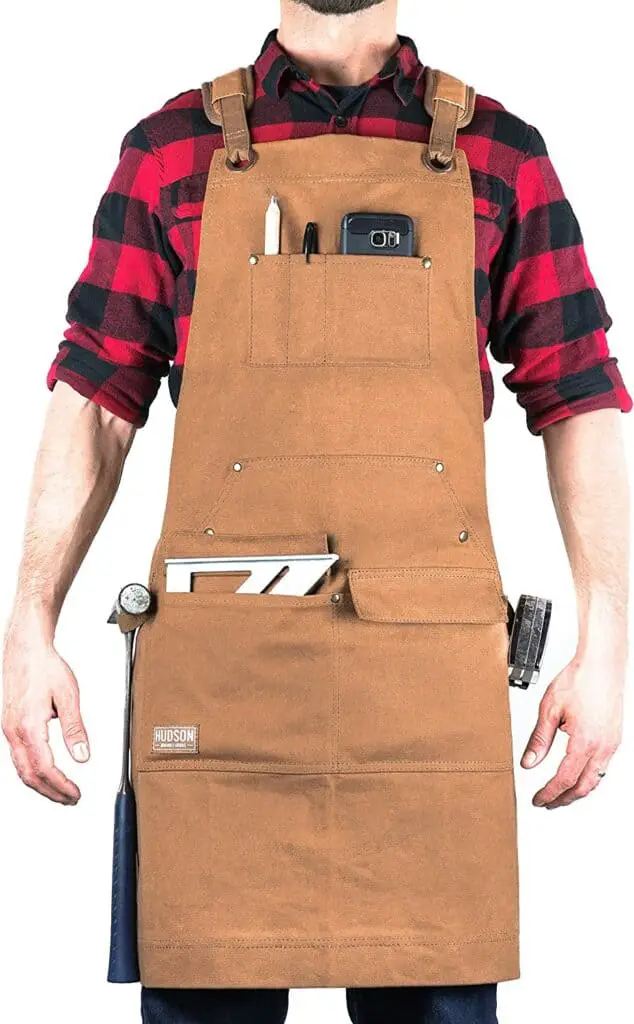 5. Head Protection
As a woodworker, you might sometimes find yourself in a working environment where heavy objects will most likely be expected to fall, and you'd definitely need to protect your head. The skull can only go so far.
Using a hard hat like some of these in work environments with overhead construction works is the best way to protect your head from severe damages. Taking any chances is not acceptable when it comes to your head; slight damage to the head can do so much as stop you from woodworking forever.
The good news is, that the hard hats also come in a variety of colors, which makes it possible for you to make a choice and work in style.
6. Dust Masks
Woodworking activities generate a lot of tiny particles flying in the air, particles small enough to gain access to the lungs and irritate it. Dust masks work as a filter for the air you breathe in, keeping all dangerous particles away from your respiratory system.
Dust masks also reduce the effect of the amount of foul smell you'll breathe in as there is a lot of nauseating smell in the workshop that could lead to irritation. Protecting your lungs from sawdust and other dangerous particles should never be overlooked.
For woodworking, you can't beat Base Camp, and I recommend this M Plus.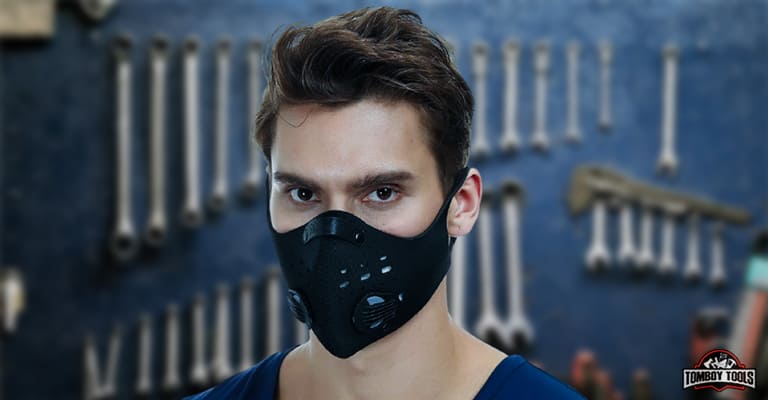 7. Respirators
Respirators are seen as an advanced version of the dust mask. The primary function of a respirator is to keep sawdust and other little particles associated with woodworking, away from the respiratory system. It is advisable for woodworkers with severe allergic reactions and asthma to use respirators instead of a dust mask.
Usually, respirators are used during painting or spraying process; to keep the respiratory system protected from the effects toxic chemicals in paints might cause.
When you're doing a lot of sanding and sawing, you MUST have a decent respirator or you are going to find yourself in some health problems from all of the dust.
This 3M is the most durable reusable respirator and changing the filters with the bajonet style connection is just really easy and clean.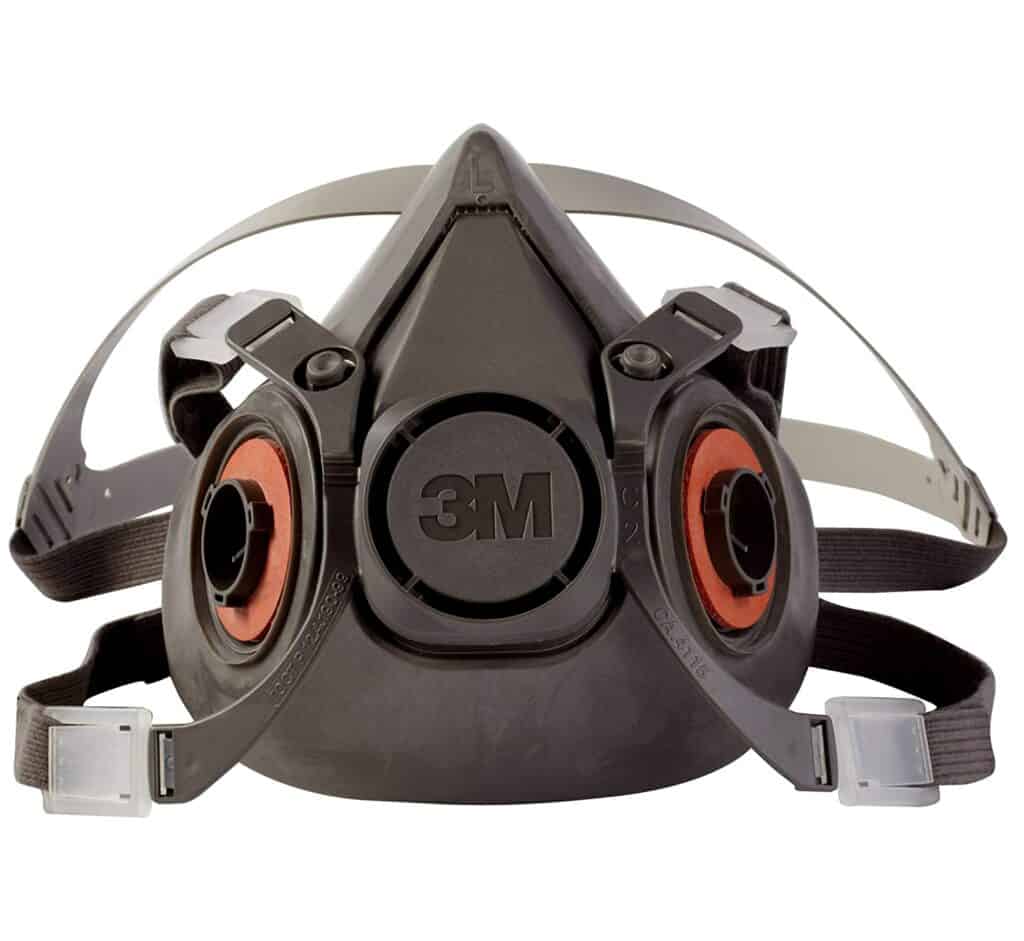 8. Cut-resistant Gloves
Protecting your hands is just as important as protecting your head and eyes from damage. Most activities carried out in the workshop is done by your hands. Cuts and splinters are the most common hand injuries in the workshop and they could be easily avoided by using cut-resistant gloves.
Gloves made from a cut-resistant synthetic leather like these CLC Leathercraft 125M Handyman Work Gloves are ideal.
9. Anti-vibration Gloves
Most woodworking tools cause a lot of vibration that might cause the arm to feel the vibration effect for days, HAVS (Hand-Arm Vibration Syndrome). Anti-vibration gloves help in getting rid of this effect. They absorb a large amount of frequency that can cause white-finger.
I suggest getting a pair with EVA padding like these Vgo 3Pairs High Dexterity Gloves because that technology has come a long way.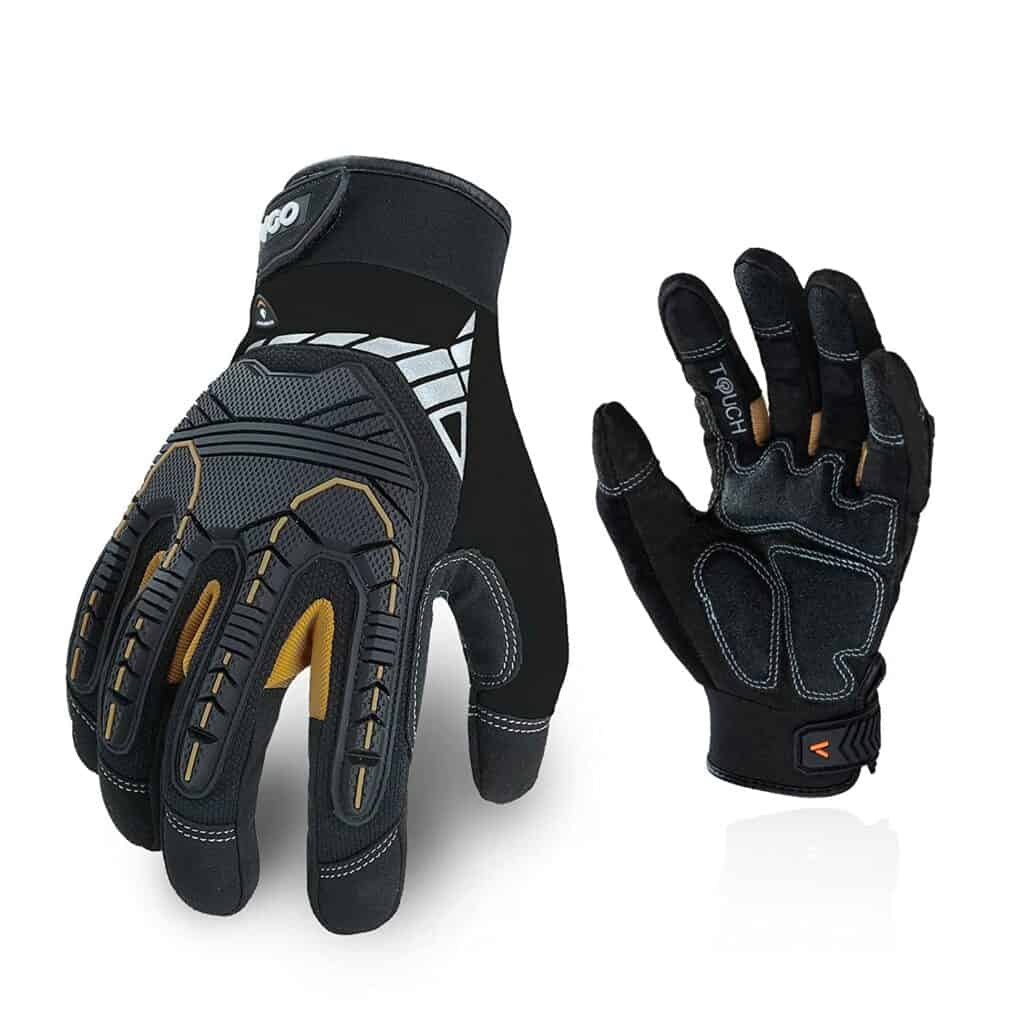 10. Steel Tip Toe Boots
Just like safety goggles for the eyes and gloves for the hands, steel tip boots are durable footwear that protects the toes from falling objects. Steel tip boots are quite fashionable too.
Steel tip boots also have a mid-soleplate, to protect the feet from sharp objects that might try to get through the boots way up into your feet, like nails. Caring for your feet in the workshop means purchasing a pair of steel tip boots.
If you don't want any nails in your foot or your toes crushed from a heavy plank, these Timberland PRO Steel-Toe shoes are our number 1 pick.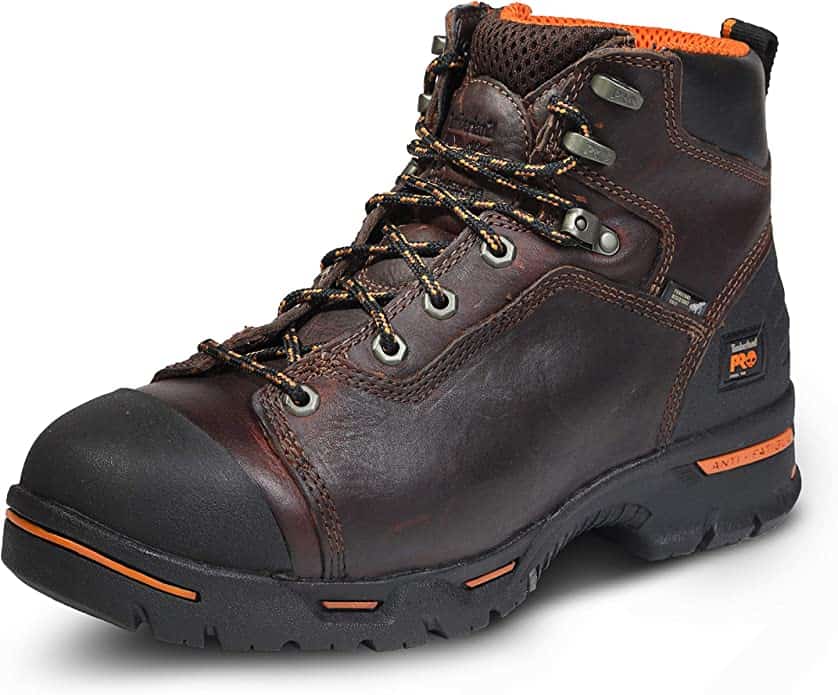 11. LED Flashlights
Working with little or no visibility might just be the easiest way to cause a life-threatening hazard in the workshop. Headlamps and flashlights help you lighten up dark corners and makes cutting and carving more precise. Having enough bulbs in the workshop is good, but getting an LED headlamp or flashlight improves efficiency and visibility.
You can buy all of these fancy ones with dozens of features, but usually an affordable one like this one from the Lighting Ever will do just fine.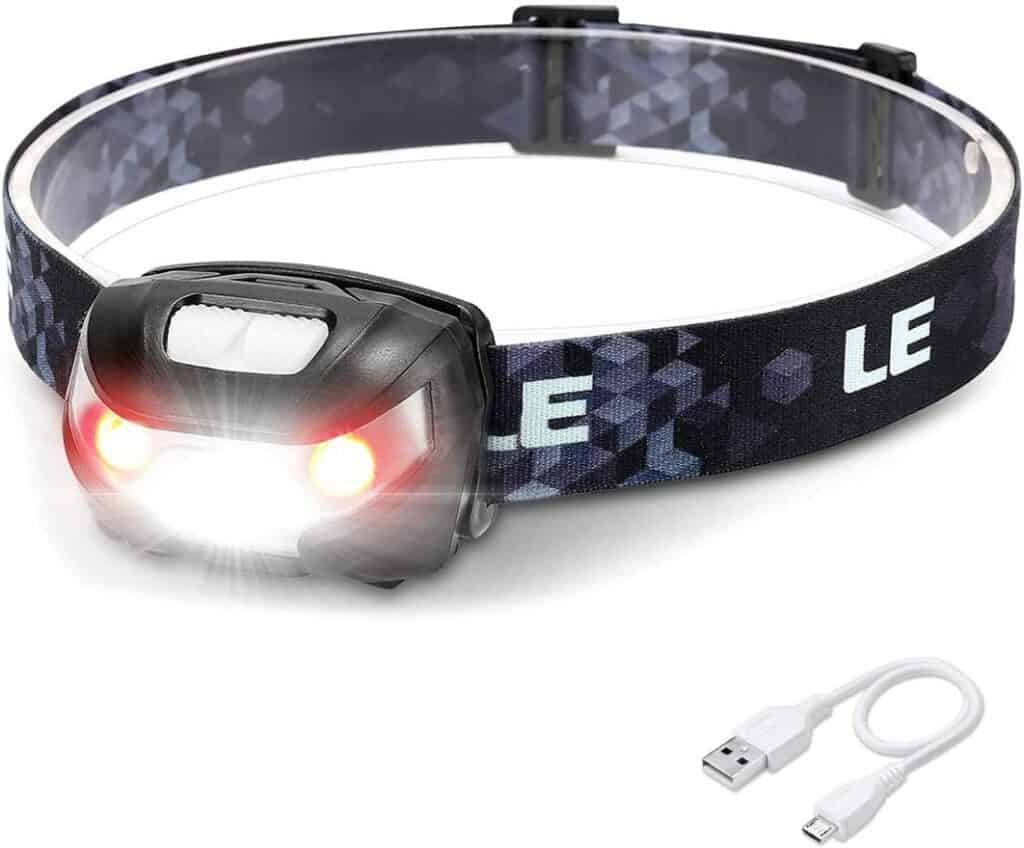 12. Push Sticks and Blocks
When working with stationery jointers or routers, using your hand to push your woodwork through them is unethical and can lead to severe cuts and injuries. Push sticks and push blocks help you get your woodwork through these machines, hence, reducing the risks of you hurting yourself.
There are better push blocks out there with an awesome gripping system, but you can get by just fine with a complete set with a block and push sticks like this set from Peachtree.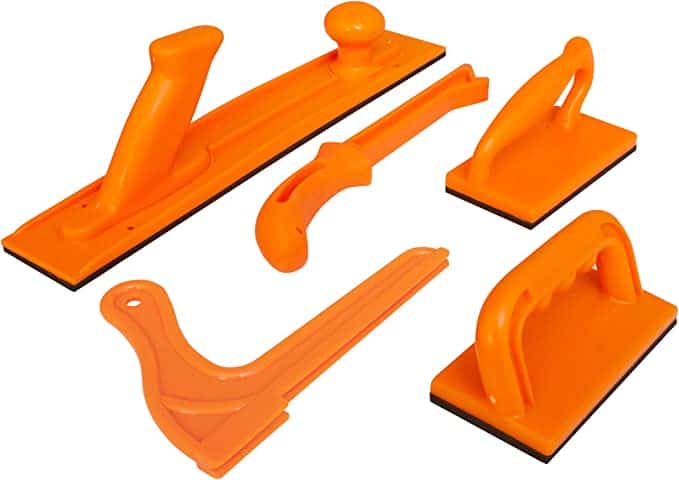 13. Firefighting equipment
Woods are highly flammable, making your workshop highly susceptible to fire outbreak. Having a couple of firefighting equipment is necessary if you want to keep your workshop from burning to the ground. You must have a fire-extinguisher hanging within reach, fire hose reel and, a functioning sprinkler system – this way you can quickly avoid fire from spreading.
The first step to fire safety would definitely be this First Alert fire extinguisher.
Conclusion
There you have it – the must-have important woodworking safety equipment. Remember to always maintain this equipment and keep them within reach. Try as much as possible to begin woodworking projects using the appropriate gear to prevent hazards – it's better to be safe than sorry.
When purchasing any of the above equipment, ensure you get durable ones that'll keep you working for longer periods without wearing out easily. Stay safe!
I'm Joost Nusselder, the founder of Tools Doctor, content marketer, and dad. I love trying out new equipment, and together with my team I've been creating in-depth blog articles since 2016 to help loyal readers with tools & crafting tips.